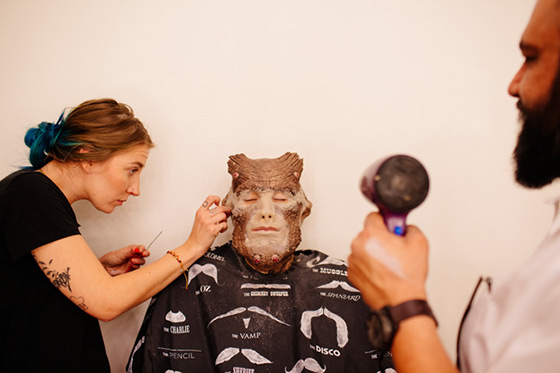 L.A.-based photographer Kendrick Brinson shares some behind-the-scenes photos of a music video featuring an alien.
My brilliant friends at Sharkpig created the other-worldly music video for London Future and Djemba Djemba's "Look at Me Now" (featuring Ifa Sayo) and not only did I accidentally agree to be an extra the first day of shooting (which was both fun and strange), I also shot behind the scenes photos on the second day and got to enjoy lunch with an extraterrestrial.

Crank the volume and watch the video HERE (and have an alien dance party while you do it).
See more photos on Kendrick's blog.