Allen Murabayashi is the chairman and co-founder of
PhotoShelter
. He's an avid photographer and frequently speaks on how photographers can use online marketing to grow their businesses. Before PhotoShelter, Allen served as a founding employee and Senior Vice President of Engineering at HotJobs.com, where he assisted in the company's massive growth from a 4-person start-up to a publicly-held company with over 675 employees. He oversaw a staff of 50 engineers, and was responsible for the development of HotJobs.com, Softshoe, and a number of internal applications. Allen graduated from Yale University with a Bachelor's degree in Music with distinction in the major. Allen flosses daily.
On this episode I speak with Allen Murabayashi, chairman and co-founder of PhotoShelter.com, a platform that I've personally used since the service became available back in 2005. PhotoShelter is the backbone to the workflow of many professional photographers, like myself, who use the service as a redundant, online, and searchable backup of their archives, to deliver files to clients, to sell prints and image licenses, and even as their online portfolio with their stylish BEAM platform. We talk about Allen's background…he's a smart dude having graduated from Yale and was one of the founding employees of HotJobs.com which thrust him into the world of technology. A photographer and accomplished musician himself, we also discuss everything from workshops, blogging, Search Engine Optimization, using social media to your advantage, the terms of service around Facebook, their recent changes in their newsfeed algorithm, and his favorite social media these days: Instagram. So sit back, relax and enjoy this episode of The Photo Brigade Podcast.

Podcast: Play in new window | Download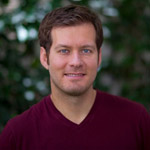 About the writer:
Robert Caplin
is an editorial and corporate photographer based in Manhattan who specializes in documentary, travel, celebrities, portraiture, and events. He's a regular contributor to The New York Times, Los Angeles Times, and The Wall Street Journal and his work has been published in National Geographic, Sports Illustrated, TIME, and Newsweek. His clients include individuals such as Justin Bieber, Tiki Barber, and Victoria Justice and organizations such as The International Emmy's, Abercrombie & Fitch, and American Electric Power. His photographs were honored at the 2010 Clio Awards for advertising, and HarperCollins published his long-term documentary as part of Justin Bieber's New York Times Bestselling visual autobiography, First Step 2 Forever, which has sold over a million copies in 25 languages.