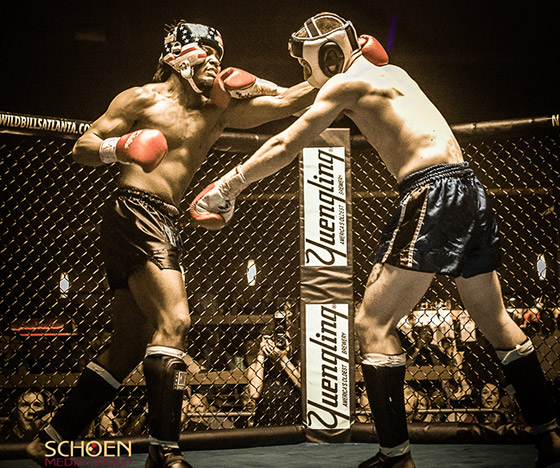 Atlanta-based photographer Eduardo Schoen photographed MMA and Muay Thai fights at Wild Bill's Fight Night in Duluth, GA.
I had the opportunity to shoot MMA and Muay Thai fights on Saturday night, May 17th in Duluth, GA at Wild Bill's Fight Night for a local online news magazine and the fight promoter, Undisputed Productions. This was my first foray into shooting fighting and took Mark Rebilas' recent blog post about shooting the Mayweather vs. Maidana boxing match to heart. While shooting professional boxing at that level is different partially because of the lighting I was able to use some tips from Mark's post.

First off, the lighting was absolutely horrible. Although there was a large bank of commercial fluorescent tube lights directly above the cage they did not provide much light. Also, shooting through a cage is difficult in itself. I love a good challenge though.
Continue reading and see more photos on Eduardo's blog.