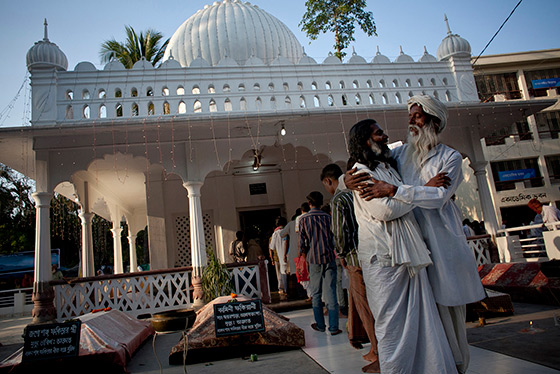 Photographer Allison Joyce shares photos of the Lalon Shah festival in Bangladesh.
This was a really unique assignment. It felt a little bit like the Woodstock of Bangladesh!

The Lalon Shah festival is an annual festival celebrating the life and death of Fakir Lalon Shah, who was a Bangladeshi mystic, baul, philosopher, musician, writer and advocate of religious tolerance. Buddhists, Hindus and Muslims follow his teachings and attend the festival, which comprises of 3 days of music, dance, and consumption of marijuana, which is referred to as 'siddhi', or enlightenment.
See more photos on Allison's blog.