C.S. Muncy
is a New York City-based freelance photojournalist with a client list that includes The New York Times, The Wall Street Journal, Newsday, The New York Daily News and The Village Voice. His work has also appeared in Time Magazine, The Smithsonian Magazine and Wired Japan. In 2012, he was selected for the 25th Eddie Adams Workshop, received the NPPA Short Course Travel Grant and won first prize in the National Geographic/Nikon "Full Story" photo contest. A graduate of the Defense Information School, he enlisted in the United States Air Force in 2002 and is currently a combat correspondent with the 106th Rescue Wing.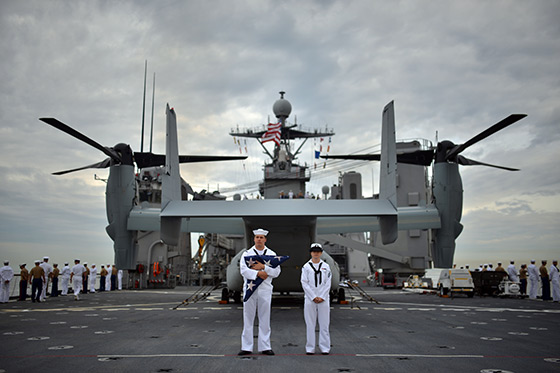 Since 2011, I've been covering Fleet Week New York for a variety of publications. For those shooters unfamiliar with Fleet Week, it's a Navy/Marine sponsored set of demonstrations and events (and to a lesser or greater degree, an invasion of the local bars and a minor plot-point for Sex and the City.)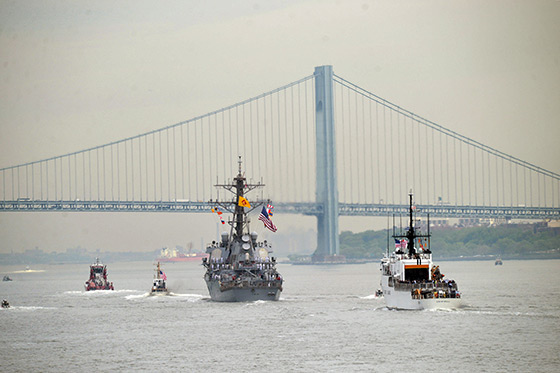 I've always covered the "Parade of Sails" from aboard the ships coming up the Hudson. It's a great opportunity for photographers and there's a ton of great visuals. After covering it for the last few years, I've decided to put together some thoughts on some of the best ways to shoot it.
1) Have an idea of what kind of shot you want. These ships are huge, and there's a ton of great images to be made, but you'll be competing with other photographers and constantly moving around. Want to get a local landmark in the frame? Know which side of the ship they'll be passing on. There are plenty of opportunities for spontaneous images, but concentrate on what you want.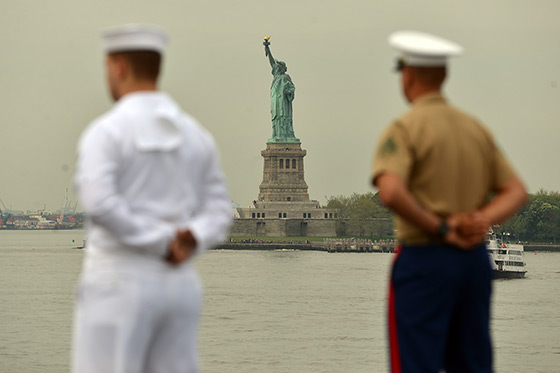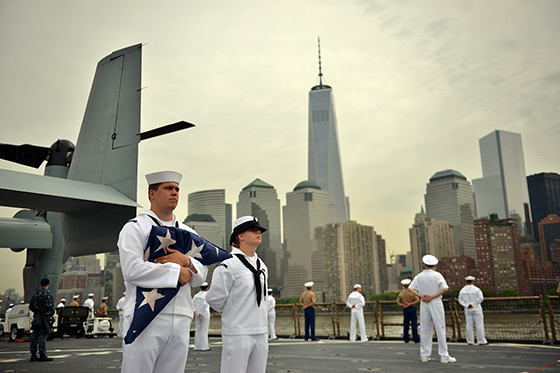 2) Once you get aboard, talk to the Public Affairs Officer and ship photographers immediately. Let them know what kind of shot you want. They know the ship better than you do; they know where you can safely go and how to get from one end of the ship to the other without getting lost. The ship photographers are a wealth of information, too – since they've spent weeks or months aboard the ship, they can suggest angles and views you might not have otherwise considered.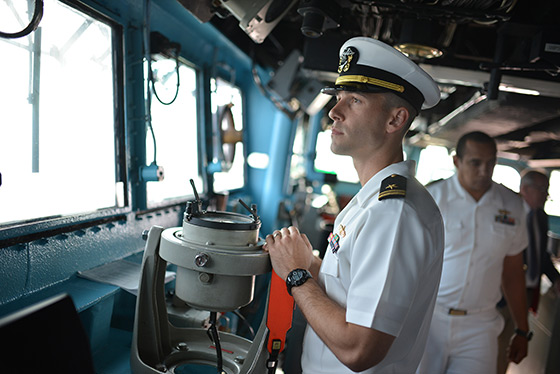 3) Bringing me back to something I've suggested in previous articles: Don't Be an Asshole. You'll be working around a lot of other photographers with various levels of experience. Do your best not jump in their frame. If they're doing the same, let them know. The Sailors and Marines manning the rails have to stand at parade rest for hours at a time in the sun, humidity and heat. If you have to jump in their way, it doesn't hurt to be polite about it. People remember an asshole, and don't typically go out of their way to accommodate them.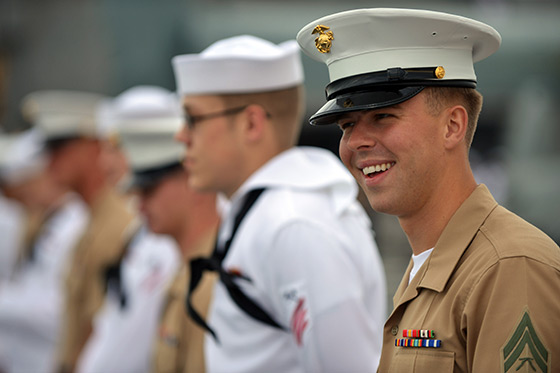 4) File immediately. Don't wait to get off the ship to do so, just caption, edit and upload those files as soon as you can. Remember: you're trying to beat the clock (and the wire guys.)