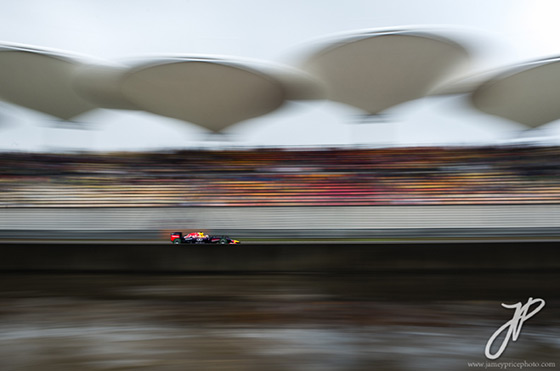 Charlotte, NC-based photographer Jamey Price covered the Formula One Chinese Grand Prix in Shanghai.
The first quarter of the Formula One season is a grueling test of endurance and long haul plane ride patience for everyone who takes part in the circus that is the pinnacle of Motorsport. This past weekend we found ourselves on the other side of the globe, back in Asia, and in the world's largest city of an astounding 23 million people…Shanghai, China!

As anyone who's ever been to China knows, you don't just arrive at the immigration control and say "Hi! I'm Here!" like we can nearly everywhere else on the calendar. It's a process that will test the limits of any sane rational and patient person. But in the end, it usually all works out, and so it did. There I was, after what turned out to be nearly 46 hours of travel, standing at the immigration counter. I hand my passport with a J2 Chinese journalist visa to a grumpy looking man across the glass winow who looks at me, looks at my passport, looks at me, looks at my passport, looks back at me and then back at my passport. I guess the long trip had taken a toll on my appearance? Or maybe that's just China. Regardless, my bags and I had made it in one piece to the far east.
Continue reading on Jamey's blog.