Whether or not you use your iPhone to take photos, there's still no debate that it can be an extremely powerful tool for photographers and photojournalists. While I've never really subscribed to the notion that an iPhone or similar device will ever replace a DSLR in the hands of a trained shooter, I have over the years come to accept it as just another piece of equipment in my bag.
Don't misunderstand me – there are a lot of great photographers out there who really know how to rock the phone camera; Teru Kuwayama and Damon Winter come immediately to mind. I simply don't see that particular style of shooting as anything more than a complement to more traditional methods.
So if I'm not completely on board with the iPhone-photography revolution, what photo-related apps do I use? Hell, there are plenty of great programs that even the most luddite of shooters can use to help their particular style. Below, I've listed a number of my favorites.

1) DarkTimer 2 – Want to combine the best of digital technology with your home-built darkroom? This is the app for you. It's a great multipurpose app that gives its users an incredibly thorough list of developing times for film and prints. It also allows you to customize your solution times for use with various developers. I regularly bring this with me to the International Center of Photography, where I often develop my negatives and prints.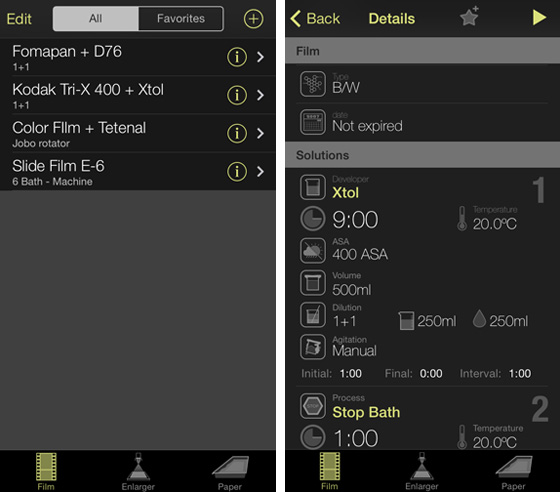 2) Nikon Mobile Utility – While not by itself a notable standalone app, this program has been one of the most useful tools in my news-gathering kit. Combined with the WU-1b wireless unit, I can connect my camera to my phone, make my selects and wirelessly transmit those images off to my editors. It can sometimes be a bit spotty (nudging the wireless dongle can cause hiccups in the connection) but for the most part it's worked flawlessly.

3) Hipstamatic – Just because I'm not going to ditch my DSLR for my iPhone doesn't mean I can't sometimes have fun with it. During the height of the Occupy movement I'd often whip out my phone and take a few happy-snaps. I didn't do this because I had any intention of moving them, rather I shot with Hipstamatic simply because the program is a ton of fun. There's a regularly updated list of film and lens emulators that offers a wide range of image styles. The downside to this program has a lot to do with the limitations of your camera – it's terrible in low light situations, it's slow as hell and it's not particularly good at capturing action. I tried using it during Hurricane Sandy and in Kiev, and wasn't 100% satisfied with the results. Again, this has less to do with Hipstamatic and more to do with the phone. For portraits, landscapes, and simple, fun shots it's a neat little app to have on hand.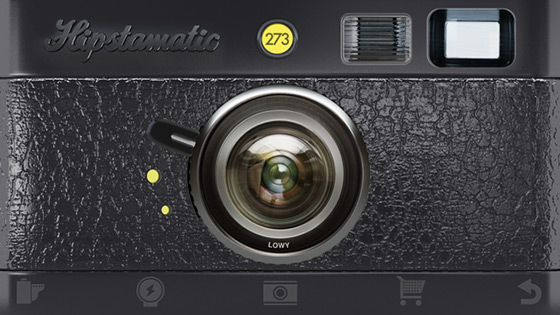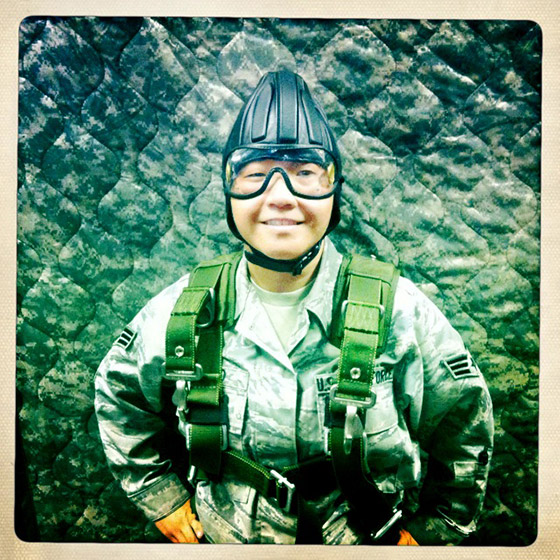 4) Instagram – Like Hipstamatic, this is a fun app for basic shooting and image editing. Unlike Hipstamatic, it can be a fantastic tool for self promotion. If you ignore the social-media aspect of the program, it's very similar to Hipstamatic (Instagram also allows some selective focus and tilt-shift like options,) but it's also great for telling the world where you are, and what you're doing. I had a ton of fun creating portraits of cosplayers at NY Comic Con using this app. For those whose work takes them to unique places, it's a great way to get your name out there.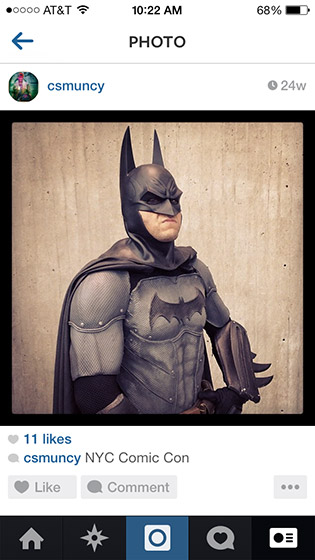 5) Adobe Photoshop Express – I've learned through painful experience that you really want to travel light whenever possible. While it's true that nothing beats a dedicated laptop with a full Adobe suite for selecting, editing and captioning your images, programs like Photoshop Express come pretty close. If you need to make basic edits to your frames to correct for exposure, contrast or color, this program works like a charm.

6) Pocket Light Meter – Let me be perfectly frank: nothing beats having a dedicated light meter. You can't trigger a strobe or take reflective readings with a phone. That said, the Pocket Light Meter app can be a great tool when you're working with unmetered film cameras and don't have your dedicated meter with you. Most films also have a relatively decent latitude of a couple of stops, meaning even if the Pocket Light Meter app is poff by a stop or two, you should still be producing perfectly acceptable images. Sure as hell beats guessing your exposures, you know?

7) 5-0 Radio Police Scanner – Want to know why there's a dozen police helicopters hovering a few blocks south of your apartment? Trying to find the scene of a big accident, but can't quite figure out the cross streets? The 5-0 Radio Police Scanner app has hundreds of different police and fire frequencies prgramed in. The only problem is that some of these freqs sometimes go dark, and it can take a little while for the developer to update it. It also eats up power and bandwidth on your phone, so keep that in mind while using it.

8) Filterstorm – Another great app for entering caption info to your image metadata and, when needed, watermarking those frames. Sometimes I want to share my shots on social media, but I don't want those images being stolen by news aggrigators. The watermarking element of this program can help deter casual thieves. (Though not always. One of my images of the train derailment in the Bronx was stolen by a major news site last year, watermark and all.) It also has an FTP function, though I haven't yet mastered that.
Like I said- none of these apps are likely to replace your laptop or DSLR anytime soon. But as a tool to augment your ability to edit, caption, select and move your images, the iPhone can be one of the most useful items in your kit.