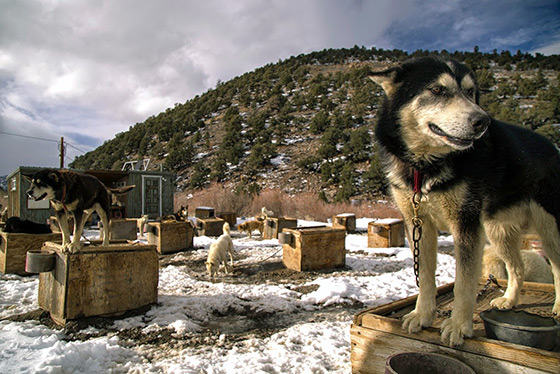 L.A.-based photographer Dan Krauss shot a story about a dog sledder in Mammoth who's been out of work for most of the last few years due to the California drought.
Last December I was on a climbing trip in Bishop, Calif. when I met a couple locals at the Mammoth Hot Springs. It was a pretty epic place and I was looking for another excuse to come out to Mammoth in the winter. One of the guys, Dan McConnell, told me about a dog-sledder he knew and put me in contact with him. It wasn't until mid-February when I got in contact with Jim Ouimet, owner of Mammoth Dog Teams, and found out the story went way beyond what I originally expected. I was just hoping to get out on a dog sled and snap some fun pictures.
Continue reading and see more photos on Dan's blog.