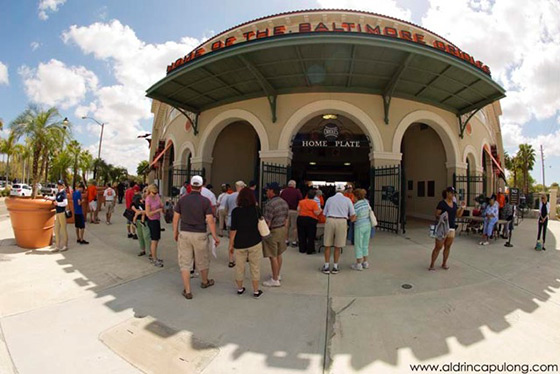 Central Florida-based photographer Aldrin Capulong has been visiting the Grapefruit League parks in Florida documenting spring training baseball from a fan's perspective.
For the past three years I've been traveling to the Grapefruit League parks in Florida trying to capture what makes spring training baseball so memorable and special. My goal is to get to every park in Florida (and hopefully make it out to Arizona to shoot the Cactus League one day.) I have rules to my personal project. I buy a ticket to every game I attend and photograph in places the casual fan are allowed to go; I don't have any privileged access. I am photographing from "a regular fan's perspective." I don't focus too much on the action on the field; I'm more interested in the fan/player interaction and how baseball seems more intimate and personable here than during the regular baseball season.
See more photos on Aldrin's blog.