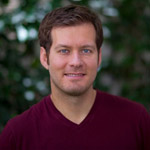 Robert Caplin
is an editorial and corporate photographer based in Manhattan who specializes in documentary, travel, celebrities, portraiture, and events. He's a regular contributor to The New York Times, Los Angeles Times, and The Wall Street Journal and his work has been published in National Geographic, Sports Illustrated, TIME, and Newsweek. His clients include individuals such as Justin Bieber, Tiki Barber, and Victoria Justice and organizations such as The International Emmy's, Abercrombie & Fitch, and American Electric Power. His photographs were honored at the 2010 Clio Awards for advertising, and HarperCollins published his long-term documentary as part of Justin Bieber's New York Times Bestselling visual autobiography, First Step 2 Forever, which has sold over a million copies in 25 languages.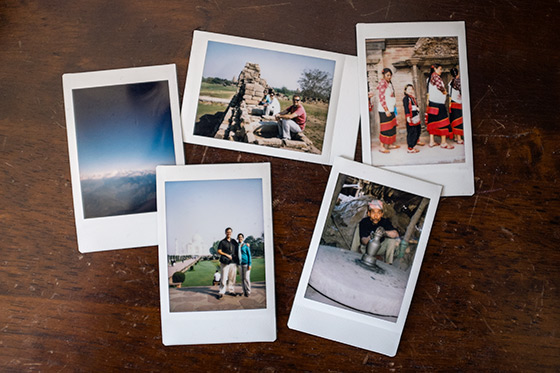 This February I had an amazing opportunity to visit India and Nepal with my wife and other members of my extended family. Unlike previous trips, this one was completely arranged by my wife along with her aunt and uncle from Barcelona ten years ago on a promise that in a decade, when they were both 30 and 40 respectively, they'd travel together to India. My attendance was simply a perk as her husband. As a travel photographer I've been privileged to visit many amazing places in the world making memorable photographs and portraits of the locals. In this digital age, it's pretty simple to take the email address of those I photograph in order to provide them with a copy, but so often I've found many don't have email, especially in some of the areas and demographics I've photographed. That's when we had the idea to bring along a Fujifilm Instax on this trip in order to instantly reciprocate the gesture of the locals who allowed me to photograph them. We decided to go with Fuji's latest model, the Instax Mini 90 Neo Classic because it seemed like a step up from the previous mini instax cameras.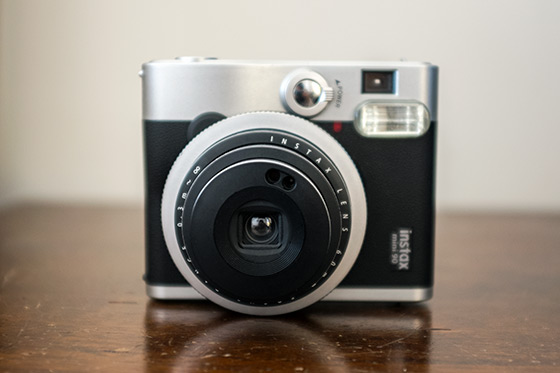 This trip was a tour of northern India and Nepal, starting in Delhi and moving through Jaipur, Agra, Orchha, Khajuraho, Varnasi, Kathmandu, and lastly, Pokhara. In each of these cities I quickly found that though there was prevalent internet and computer technology, the majority of locals I interacted with didn't have the digital tools and perks that most of us take for granted: cell phones, access to internet, or in many cases on this trip, a home in which to live or a even bed to sleep on.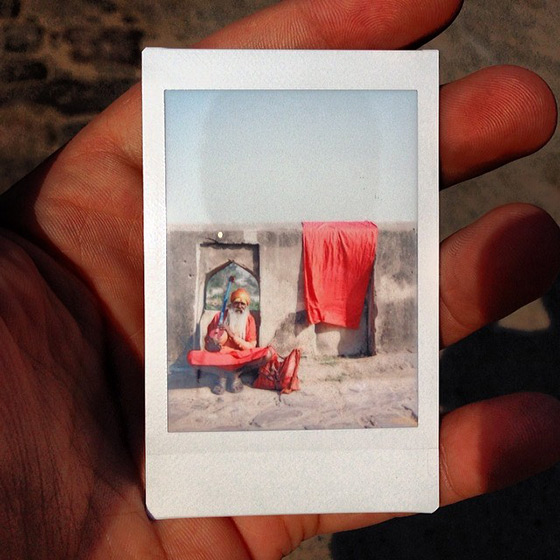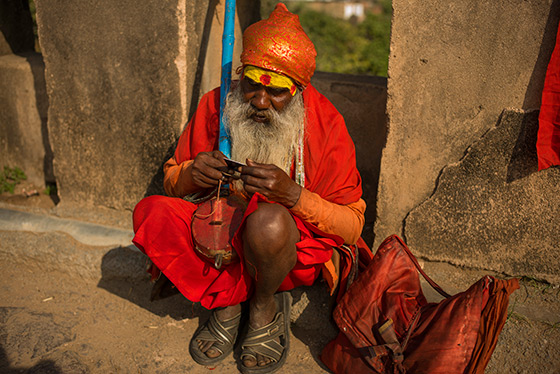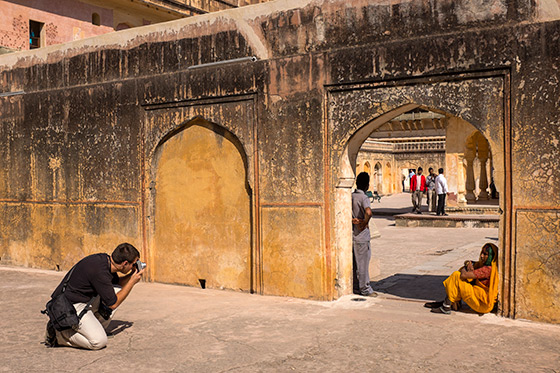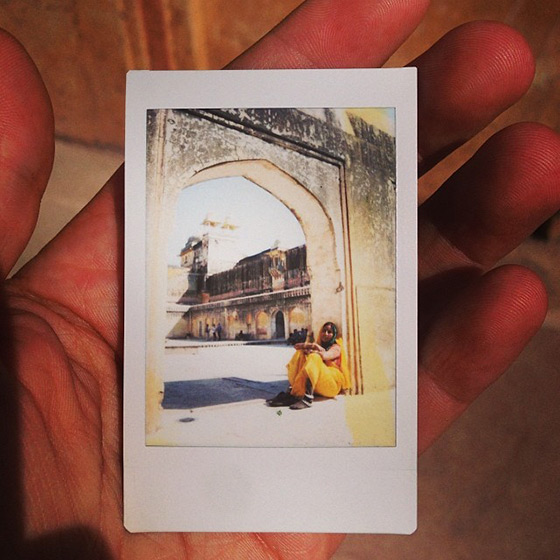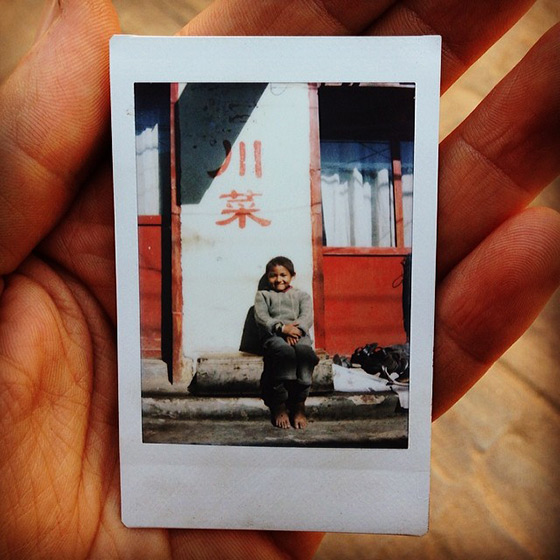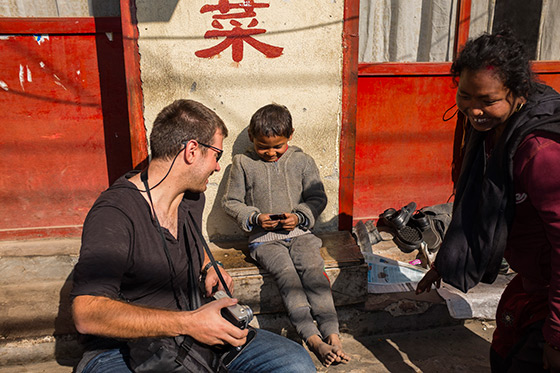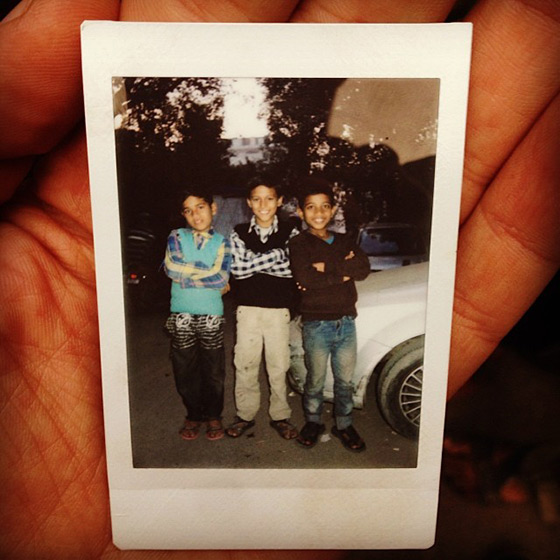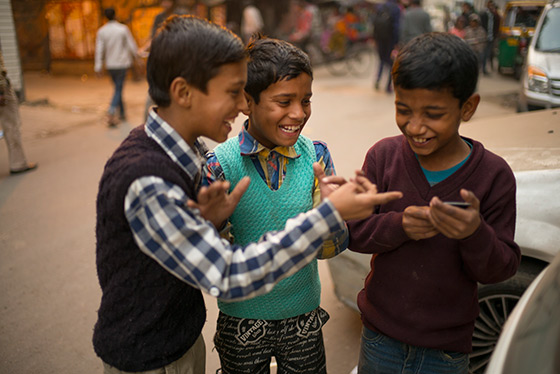 On this trip I made sure to stop when I saw someone who looked like they may have never had a photo of themselves. Interacting with these locals was quite rewarding. Not only did it encourage met to try and make conversation, but I was able to have a magical moment with each as they watched the image develop before their eyes.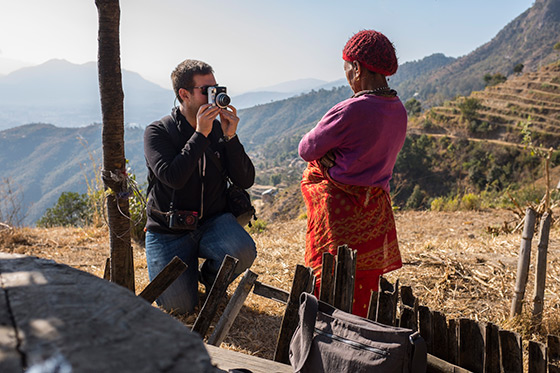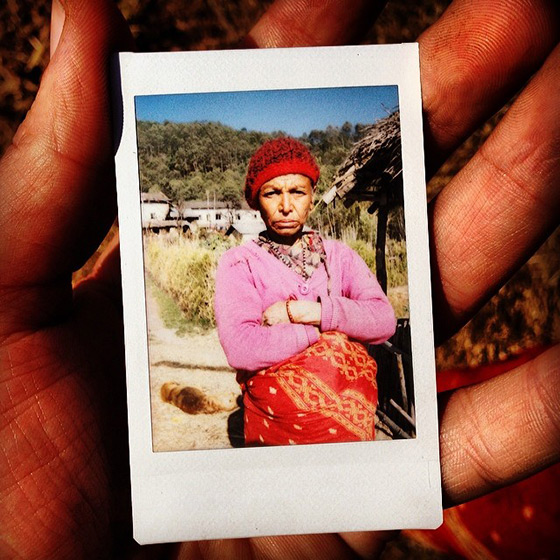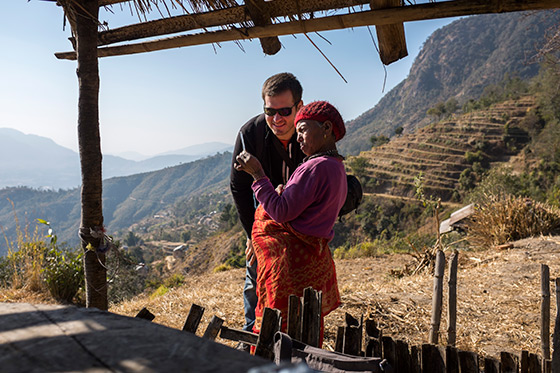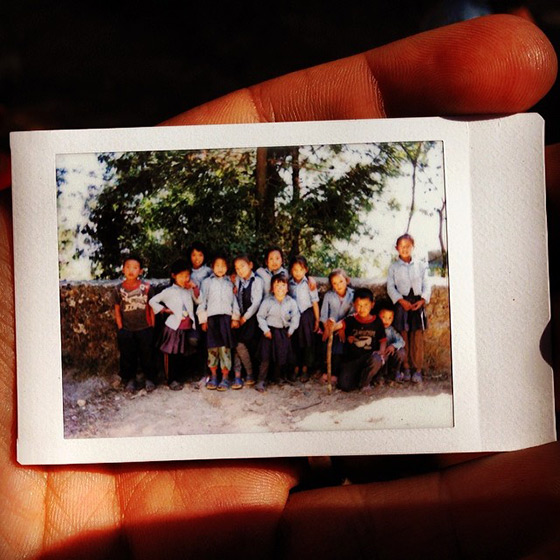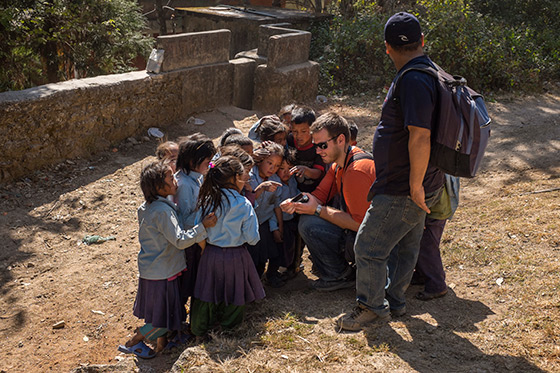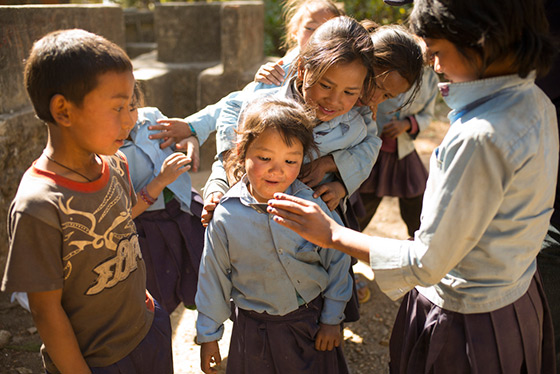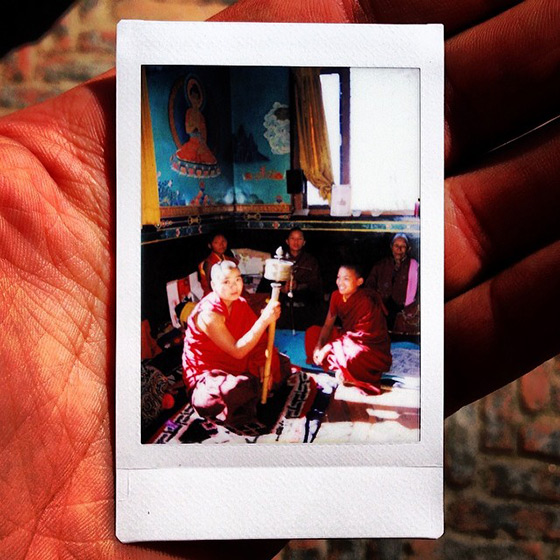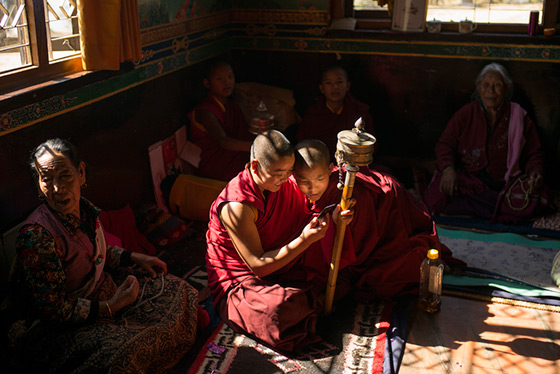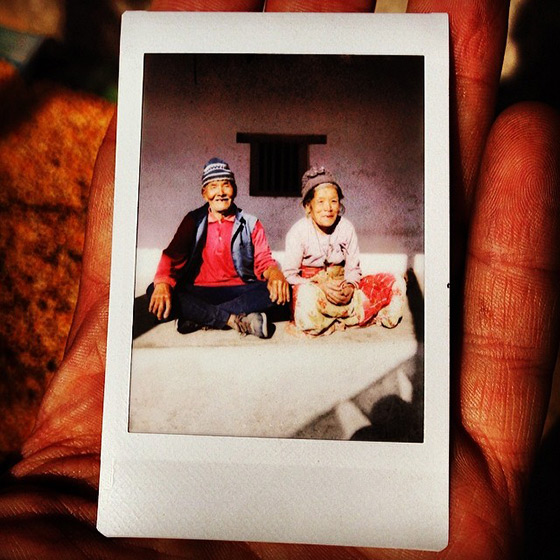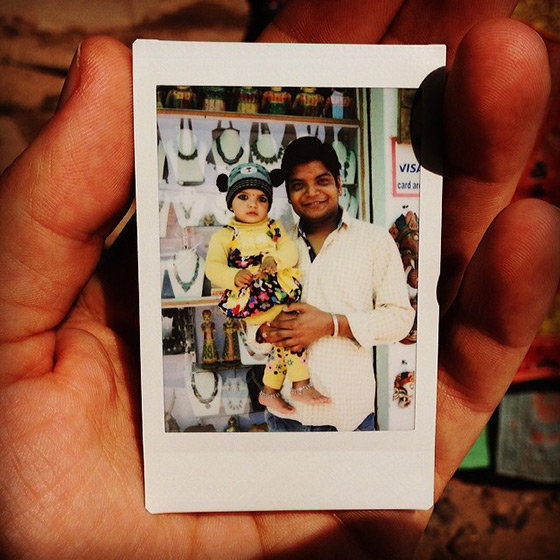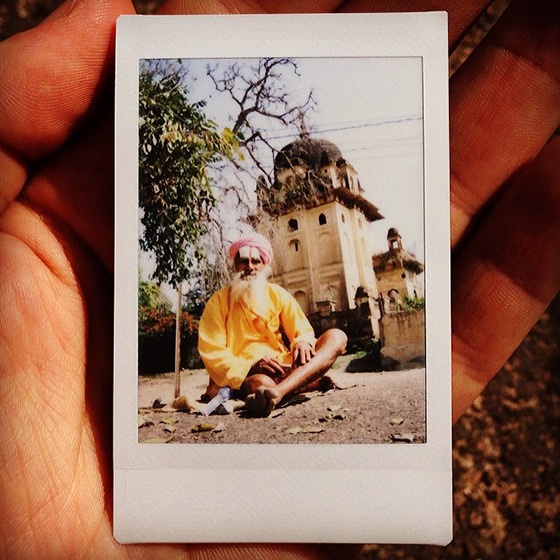 As for the camera itself, the Fuji Instax Mini 90 is pretty basic, much like a Polaroid, but it spits out a much smaller "fun size" print, basically the size of a business card. This camera is also smaller than the old Polaroids and I didn't need to charge it the entire trip. I put maybe 4 packages of film through in total (40 frames).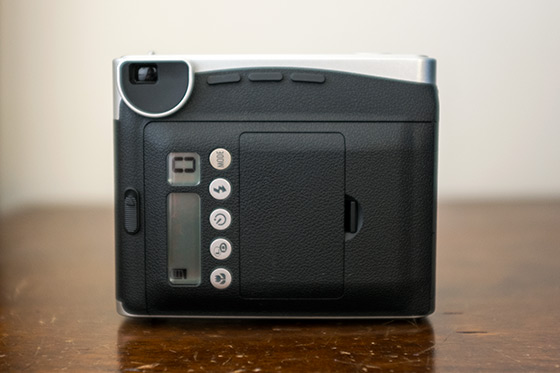 There are some cool features, including double exposure, which I didn't know about until I got back from the trip, but have since begun playing with on various assignments for The New York Times, LA Times, and other publications. I'm sure with practice I'll be able to have a lot of fun with this feature. You can also over expose, under expose, and use the various settings for macro, party, and landscape modes. While there are lots of fun settings, you don't have the ability to really control the exposures, after all it is a point-and-shoot.
This camera is super fun to have around. The prints themselves are somewhat pricy if you plan to take a bunch (about $1 each) but it's a wonderful gesture to give someone a portrait of themselves on the spot! If you're looking to change things up a bit on assignment, I highly recommend adding a Fuji Instax to your camera bag.