Born and raised in Southern California, I learned early on that freedom consisted of long family road trips in our wood paneled station wagon. After college graduation, I started my journey of climbing the corporate ladder thinking it would lead me to a better life. Years passed by and I as I made it to the top steps of the ladder, I wasn't fulfilled.  Instead, I felt trapped and uninspired.  I decided to give it all up to find my creative soul that was lost along the way. In order to do that, I packed up everything I needed in my car and began to wander across the United States looking for something.  What I found was a new appreciation of what is important in life.  Shy by nature, having a camera in hand is my excuse to talk to strangers.  Because of meeting and talking to strangers, I have met the most interesting folks and have had the the chance to do things all because of holding a camera, smiling and saying "hello."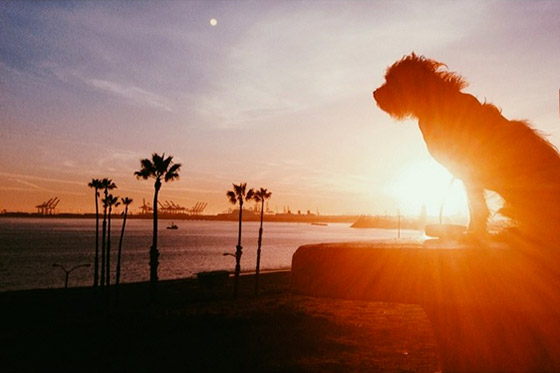 Ever since I can remember, I was a wanderer and explorer. I jumped in pools without knowing how to swim, tried to ride a bike on the first attempt (I fell hard into the asphalt), fell off horses and amazingly, I never broke a bone.
My Family vacations were spent camping and taking long road trips in our wood paneled family station wagon so the thought of living in a van for extended periods of time came natural to me.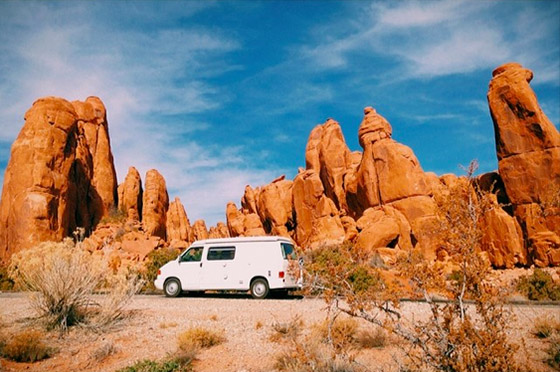 After I graduated from college, I dedicated my life to career achievement and advancement in the corporate setting. I worked for years in a job that was unfulfilling in order to save money to eventually do what I really wanted to do, whatever that was. I was fortunate to have a six figure income, but the job really wasn't me, and the stress started to take its toll. I couldn't relax on the few days of vacation I had, couldn't go to bed without my blackberry, and was on-call at all times in case there was some sort of advertising "emergency." Although it was *just* print advertising, you would think someone died by the client reactions I received when something didn't go as planned.
Climbing the corporate ladder in advertising had me in a suit and heels daily. I always thought it would be a glamorous job from the outside but, once I was submerged in it, it wasn't the creative haven I had envisioned. I knew the job didn't define me, but I took it seriously and, if something went wrong, I took it personally. At the beginning, I had so many ideas and creative solutions but as the years passed, I became hard and cynical and didn't care as much. After I'd spent too many days in a row being unhappy and feeling unfulfilled in my job, I got to the point where the money (the main reason I stayed for so long) couldn't keep me there any longer. After working for fifteen years in advertising, I quit my job at age 37 and hit the road to see where it would take me.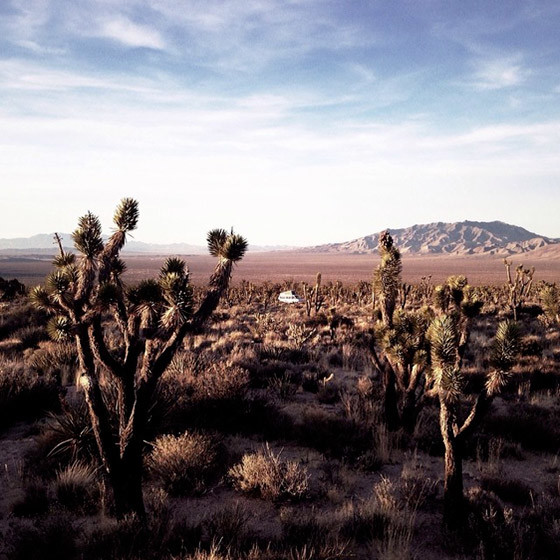 Now here I am, on my sixth year of living on the road for most of the months during the course of a year. During my first year, I traveled with a teardrop trailer; the next two years, I lived out of a tent. Now my home is a pop-top van.
When I started my journey in 2008, I had no idea what I wanted to do or where it would take me. I just drove around and blogged to a limited number of family and friends to make sure they thought I was having the time of my life. In reality, I felt lost. I took this leap of faith when quitting my job, so I felt a responsibility to do something amazing even though I often questioned what I was doing and it felt far from amazing. The voices of doubt thundered louder in my head with each passing month, and I tried quieting them at night with a cocktail or two…sometimes three or four. Whatever it took to feel better about what I was doing, and eliminate those voices of doubt. It worked for a while—until it didn't. After several months of letting fear control my thoughts, I decided that it was time to put down the cocktails and face the fears that were telling me I was not living an authentic life with purpose, as I had set out to do. I decided to change the course of my life, and that started by quitting drinking alcohol altogether. To pass the time I would usually spend drinking during "happy hour" alone at camp, I picked up a camera and started shooting. I shot a lot, every day. After a while, people began to tell me that there was something special in my work. The challenge was believing it myself. To this day, I feel that photography and art saved my life. It re-awoke my creative soul and gave me a new purpose.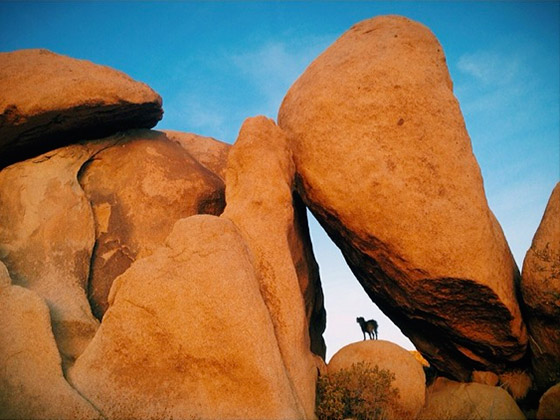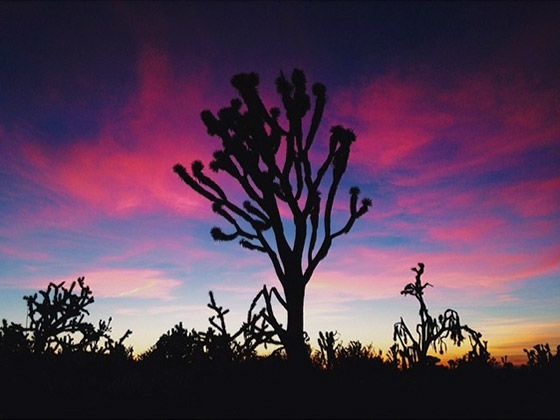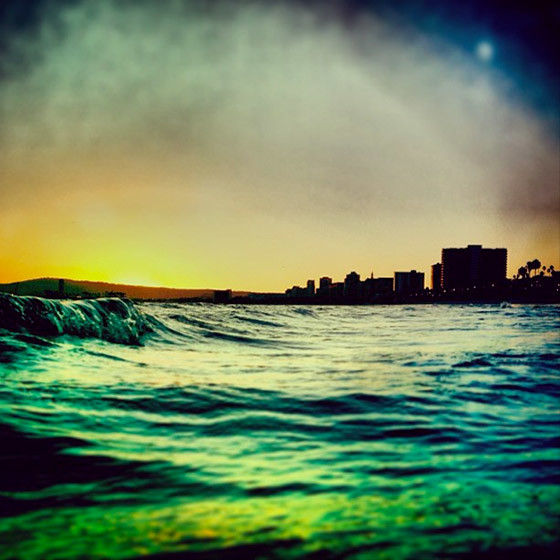 Many women tell me that I am doing something that they've always wanted to do. Each time they tell me this, it's followed by, "if only." Let me ask you: What would happen if you took away the "if only" from your dreams? Would you go through with it and make them realities? I've always told these women (and Men) that they can do whatever it is they want to do. It's all about making choices in life that eventually bring you to the goal you have in mind. For me, it took a while to even understand what I was seeking, but I knew there was something else out there for me. I saved a large percentage of my paycheck and bonuses for years until I felt I was ready to leave the perceived security of my career and wander into the unknown.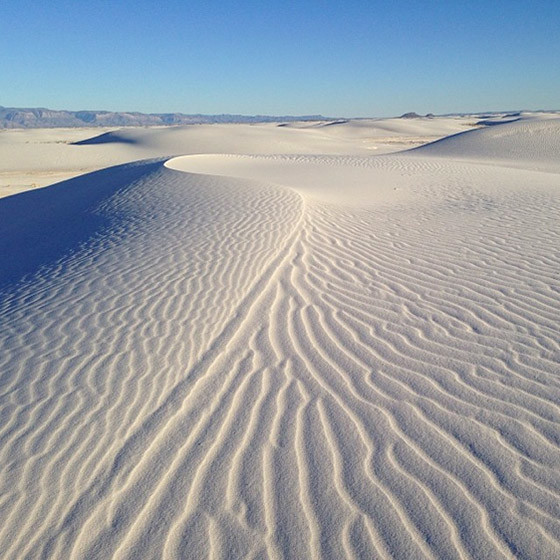 Now it's just me and my dog Max traveling in "Campy."  Each day consists of waking up and making a decision on what direction I want to head. Unlike the past three years, I didn't plan what I would do on a daily basis.  I decide on a specific daily destination as I go, and sometimes that means that I will give friends a day or less notice that I will be in town. Most of my friends are used to that about me. I feel that not planning too strictly allows me to be open to what I might come across. If I enjoy an area, I am able to stay longer because I didn't make any upcoming commitments. For example, I really enjoyed Burlington, Vermont, so I stayed  around longer to explore. Also, I made instant connections with some women in Cape Cod, and one offered a parking space at her home, so I accepted her offer and stayed several weeks. Each day is a surprise, and there are no expectations about what I may or may not come across. For me, I can't imagine a better way to live.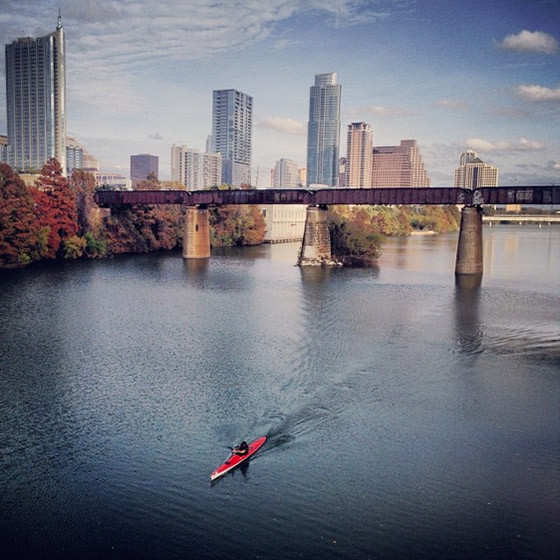 My "plan-less" nature, isn't for everyone. Planning can be essential with this lifestyle in certain camping areas during peak seasons, like summertime in Yellowstone, for example. I didn't plan my visit there in July and was lucky enough to secure three nights when I arrived because of a last-minute cancellation. It could have gone either way and I was open to that.
Shy by nature, I am surprised on how open I can be when I have my camera in hand.  I talk to people I might not talk to otherwise for one reason or another.  I step into situations that I might not have done without a camera in hand, because of fear.  The camera has heightened my natural curiosity and love of getting to know new people. Two years ago, I decided to walk into a Bingo hall in Maine and found something that changed my course for the next several months. As soon as I walked into the hall, I knew I needed to document the people who dedicate at least one day each week to come and lose themselves in a game of hope and chance. I realized that, once these players pass on, so will the game as we know it today. This particular curiosity led me to create a series of portraits of the people that play the game of Bingo across America. That series is just one part of documenting Americans and our way of life throughout the country.
One of the most common question women ask about living alone on the road is, "Do you get lonely?" There are lonely moments, but they don't come across often. Even though I am alone, I can choose to be around people anytime. Many times, I choose to travel to places that are less crowded to get lost, in a sense. I stay busy by taking photographs, writing in my journal, driving, or spending time with my dog, Max. Also, using social media like Instagram and Facebook always keeps me connected to friends and family.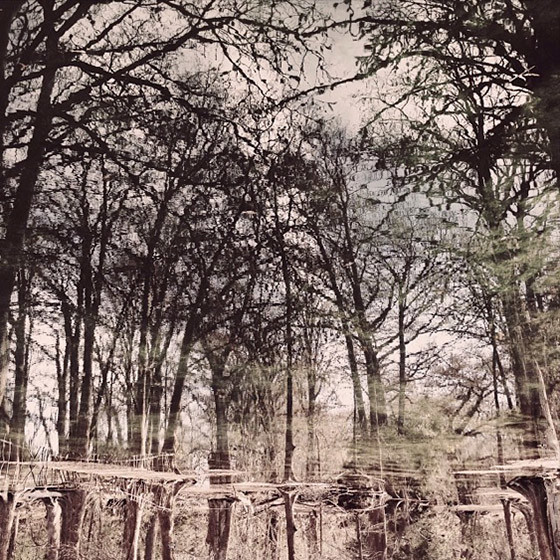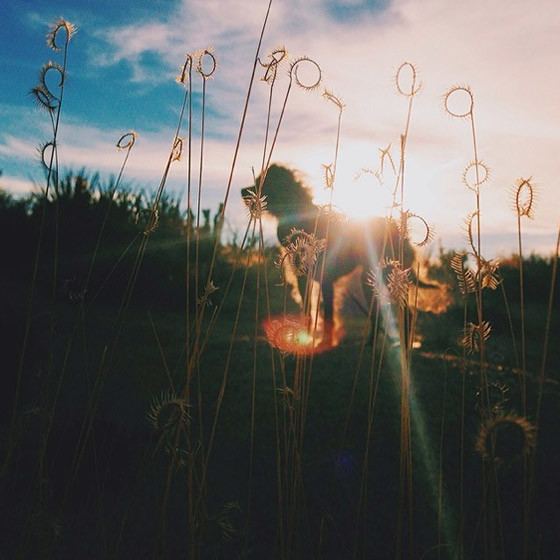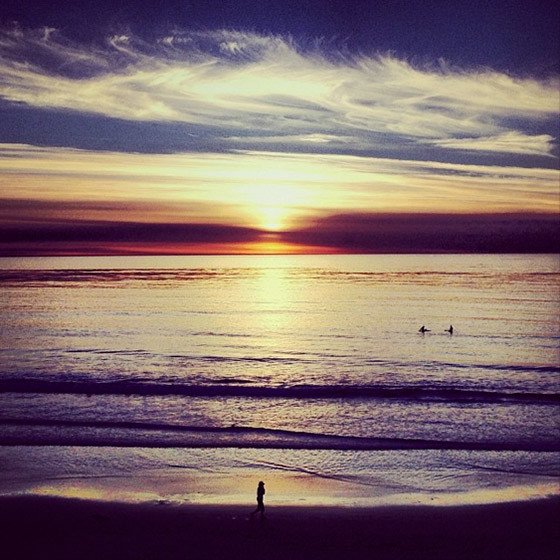 I always encourage women who express an interest in my journey that they can live on the road, too.
Are you thinking about living on the road?
If you are considering a move out of your home and into a van, trailer, RV, or tent for full time or part time travel, there are a few things you might want to consider. This also applies to travelers who have a sense of adventure but are not able to quit their job at this time and may only get to go out for a week.
Remember, you can't always get what you want:
You will not have all the comforts of home when you decide to live on the road. You might miss a shower, miss a meal, eat food you don't normally eat, and do things that are outside of your routine. In order to enjoy this new way of life, you will need to be open to change and be flexible to situations when something doesn't go the way you may have expected it to go.
Example: You will start to appreciate things you might not think about today. If you travel in a tent, van or small RV, you will have to venture out to find a restroom and shower. There have been times when I wasn't able to take a shower for several days in a row and when I finally found a shower, it was a luxurious experience.
One time, I was in a small town in Texas and decided to go out to breakfast, which I rarely do. I ordered a meal and told the waiter that I didn't want meat with my meal.  When the meal arrived, it had bacon on top of it.  I asked the waiter if it was my meal since there was bacon on top and I requested no meat.  He answered, "that's not meat, that's bacon!" Needless to say, Max had a nice treat for a few days.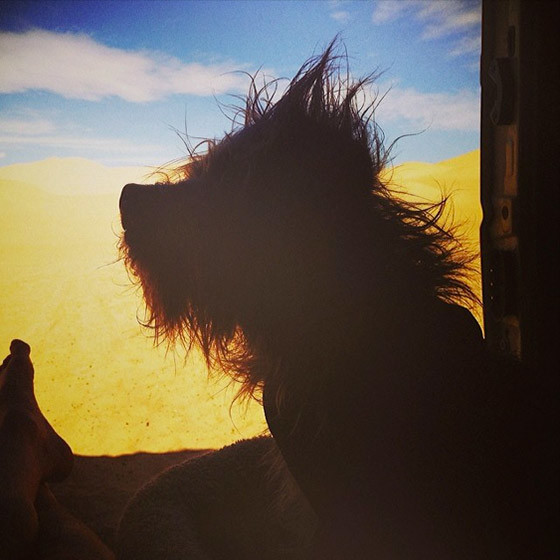 If you have to lay down to put your pants on, keep them at home:
Nobody cares who designed your clothes except you. Function is the key. Will it keep you warm? Will you have a meltdown if an article of clothing is ruined? Can you put your pants on standing up? It's a good idea to lay out all of the clothes you have and take about a third of them with you. I confess, I am not a "glamper". I pack two bags of clothes—one for summer and one for winter. Nobody cares what you look like, except maybe you. Ditch all the makeup, heels, dresses, and jewelry. You will be surprised on how much you don't need. If you will miss looking through your newest Pottery Barn catalog or keeping up with celebrity news, it might be best to stay home.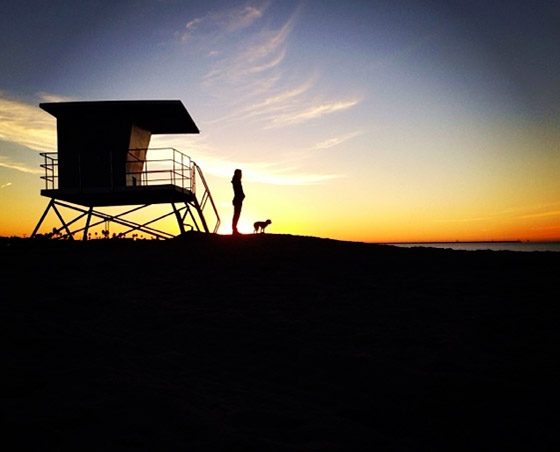 I have a puffy vest that I wear almost every day.  I have one sweater jacket and the most comfortable pants, shorts and flip flops.  I wear the same basic outfit and that works for me. A lot of the time, I don't know what is going on in the world of news and that's ok by me.
Are you running away from something?
Be honest with yourself and dig deep about why you really want to live on the road. If you are looking to escape something, remember that your brain is still hitching a ride with you. I mentioned earlier that all of my doubts crept in and all the driving in the world couldn't reassure me that I was on the right path. I had to be still with those thoughts and do something about it. Driving to a new destination doesn't necessarily mean you will leave your doubts behind. Your baggage travels with you at all times. As much as you move to stay busy, there will be some down time. It might be a good idea to write down some things that you want to get out of the experience. Is it to learn more about yourself? Visit a place you've always wanted to visit? Climb the highest peak? Writing down goals before you set out is a good way to stay focused and remember why you are on the journey. There will be times that you may question what you are doing so having a list of reasons before you leave will help stay on track.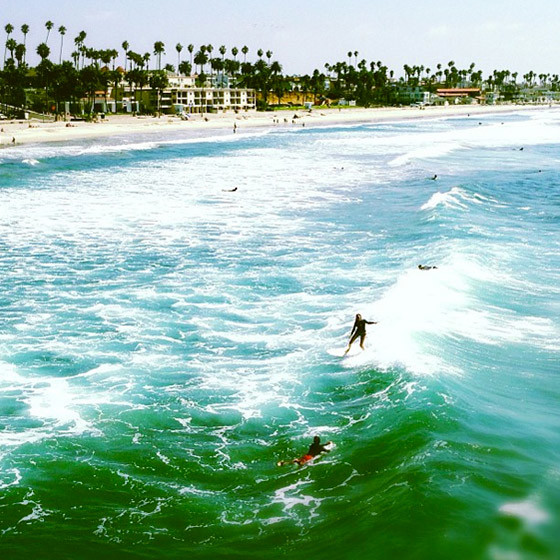 You may head out and not experience any of these emotions. With all change comes questions. I didn't question my decision daily but there were times when I would sit alone at night and wonder why I was on this journey.  Having a list of goals lightened to mood and gave me a challenge, which always keeps me going (i.e. 39 Goals for my 39th year).
Ditch the "honey do" list
Remember, this is YOUR time. Don't do something because it's what others want to do or what others want you to do. This is a commitment to yourself and what YOU want to achieve. If your goal is to explore and to see where that takes you, then that is your goal. It doesn't have to be big, it just has to be authentic to you.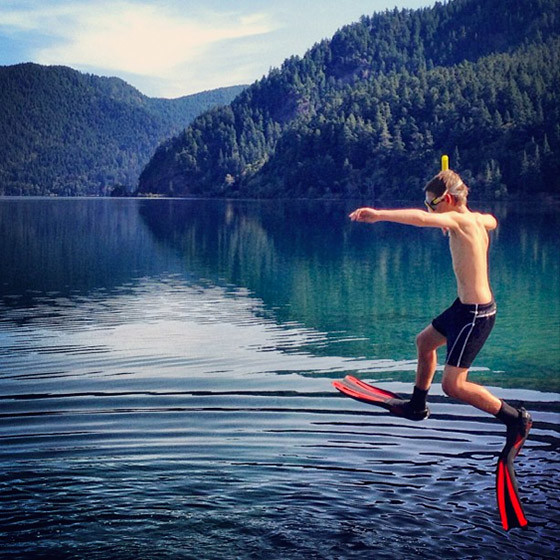 At the beginning, I put so much pressure on myself to try to visit all of the places people suggested and blog every day to be sure everyone knew I was having a blast.  I stressed about getting a blog out that I forgot to enjoy the ride.  I finally realized that blogging and writing was for myself and once that was in my head, it was a more pleasurable experience.
Do these jeans make me look lonely?
If you have a hard time being alone, this might not be the right thing for you. You will be alone to do things for yourself. Everyday. I see that as positive, but it's not for everyone. Still, keep your friends and family close to feel connected when you need them or vice versa. It's ok to feel lonely, tired, and unsure. You will go through all sorts of emotions. It's good to feel them, let it out and move on.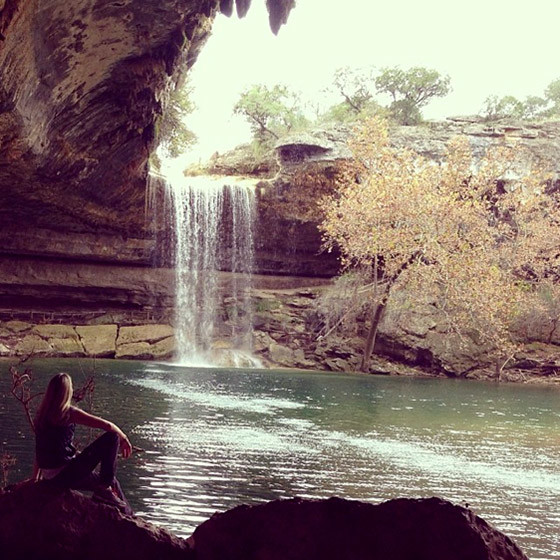 We are so connected now with social media that it might be tempting to feel left out when you are forging ahead and your friends back home are posting photos of the latest parties that you didn't get to go to.  This time is yours, make the best out of it and know that with each new experience, although it may be uncomfortable, you are growing. Things at home will always stay the same. You will find that it is you that changes during this time.
But I'm broke…
The first thought is usually, "how much will it cost?" It really depends on how long you go out for, how much you drive, eat, and where you sleep. It might seem on the surface that living out of a van is cheap, but that's not always the case. Costs vary, depending on where you park, how far you drive, and how long you plan to live on the road.
Remember, nothing is permanent so you can go back to the comfort of the known at any time. I never felt completely ready to hit the road, since there were still doubts and fears lingering around. The urge of heading out to the unknown was the voice that was the loudest so I listened to that. Although I live in a van now, I kept my home in Southern California that I use for vacation rentals. This helps tremendously with my finances. If I ever decide to live in one place for a long period of time, I will do that. I don't restrict myself to moving around often or staying in one place. I would say that I travel by gut and am open to living in new surroundings. If you want this nomadic lifestyle badly enough, you will push through your doubts and have faith that the rewards will outweigh any initial discomfort.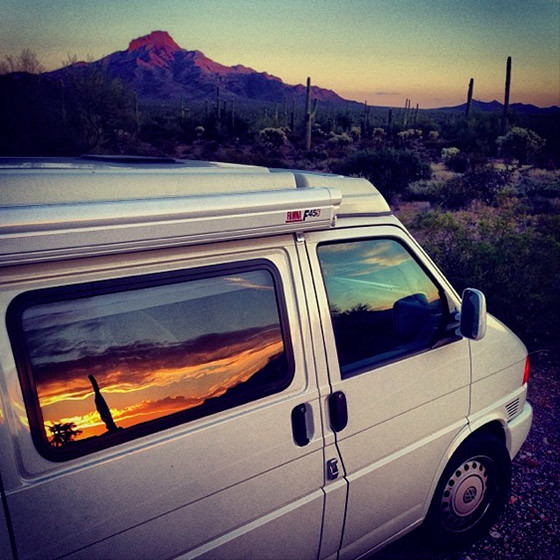 Although I considered some of the major doubts I had and questioned my decision along the way, I haven't looked back for one moment. I wouldn't want to change anything about the path I took. I feel that this is where I am supposed to be right now and I am enjoying every moment of it.
You don't need to go to the extreme of quitting your job, selling your home and leaving your family to get a sense of a nomadic lifestyle.  It's all really about taking time for yourself even if it's just for a weekend or a week; it's important to give yourself some time to be alone and experience an adventure (whatever that may be). If you have a week, you can look into renting an RV, or you can even rent a trailer to live in (www.airbnb.com). Get a feel for it first and take a few trips to see if it's something you might like to try.
Start with doing something you've never done before. Eat at a new restaurant in town, explore a new neighborhood in your area, paint, read a new book, run on a new path, pick up a camera, talk to a stranger, take a community class…anything that seems a bit daunting at first. These activities are just suggestions and might sound simple, but breaking up your routine gets you out of your comfort zone and that uneasy feeling is growth. Feel it often and you might have a change of heart to what's really important to you in this short life. After all, it's your life. How you choose to live it is all up to you.