When I first picked up my Fujifilm X100S, I knew it was a camera that had to be dressed up like a baby. At least that's what I've been told. I never do much to a camera, mainly because there's little you can do to modern DSLRs. The X100S changed that and since I love to own something unique I went all out. Never have I babied a camera more than the X100S.
I noticed that I carried this particular camera in my pocket a lot and instead of getting a camera strap, I decided I would buy a wrist strap. What immediately came to mind when I thought about a wrist strap was Gordy's Straps. Gordy's have been hand making leather goods since 2005 on Whidbey Island, just north of Seattle. I always saw them on other photographer's cameras and knew they were a popular choice, but they were always in black and red so I didn't think I would want one since the camera was accented with brown leather and wood.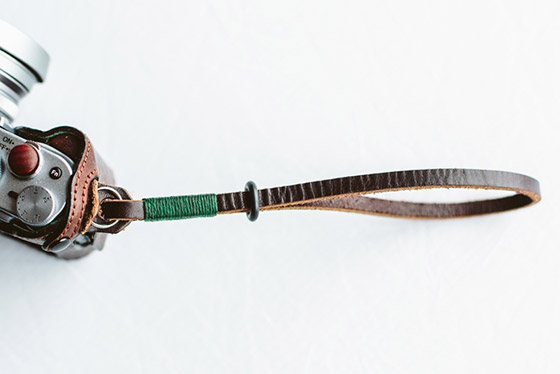 I went to Gordy's website and noticed a huge selection of colours and immediately asked if they could make a leather strap to match what I had. It was no problem and in no time at all I had a beautiful brown leather strap with green accents to match my half case from Luigi's Leather Cases on the X100S.
The straps are made from a Latigo belt leather which is a cattle hide used for saddlery work, military equipment and general outdoor use where durability is required. It's a comfortable leather, not abrasive at all. It also wears in quickly and feels soft on the wrist. If you ever want to question the durability of the straps, check out Gordy's site where they do some pretty insane tests on them. Worth checking out.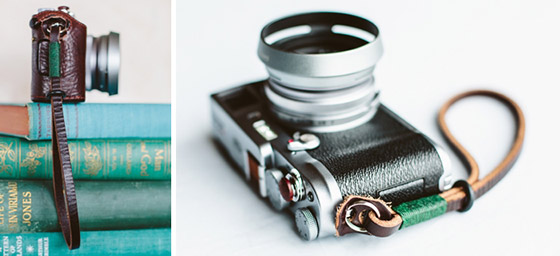 The leather is wrapped at the bottom with a waxed, heavy duty polyester cord, giving it a hint of colour. There are many colours available to pick from on the site. The one pictured here is green but you can pick anything from 'raspberry' to 'turquoise'.  And as for the leather colours, you have black and the choice of three browns. I chose the dark brown.
You also have the option of (and I recommend it) a strap bumper, which prevents any wear on the camera from the metal split ring. They come in a leather colour of your choice or a rubber bumper.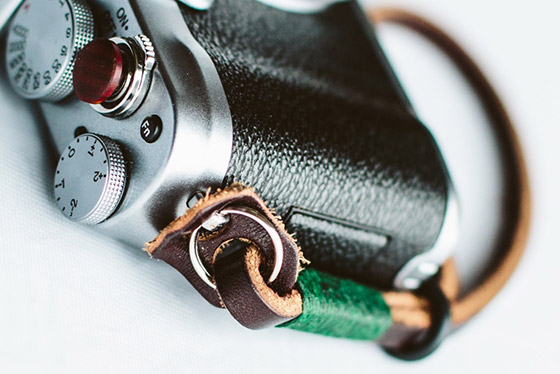 The wrist strap also comes with a rubber ring which allows you to close the loop making it tighter around the wrist. I rarely use it, but it's nice to have.
Gordy's has a variety of leather straps in all shapes and sizes, even neck straps. You can get straps with split ring (pictured), tripod mount or string.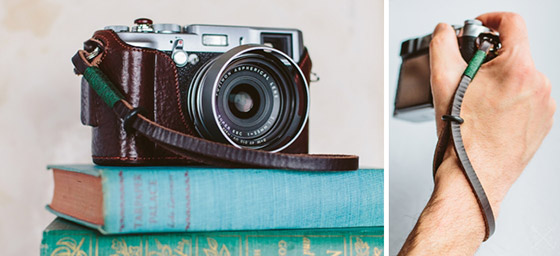 CONCLUSION: No cons here really. It's a great little strap made with quality leather and built to last. If you're looking for a nice leather strap, go with Gordy's. They look good, they're durable and hey, you get to support a fellow islander.