C.S. Muncy
is a New York City-based freelance photojournalist with a client list that includes The New York Times, The Wall Street Journal, Newsday, The New York Daily News and The Village Voice. His work has also appeared in Time Magazine, The Smithsonian Magazine and Wired Japan. In 2012, he was selected for the 25th Eddie Adams Workshop, received the NPPA Short Course Travel Grant and won first prize in the National Geographic/Nikon "Full Story" photo contest. A graduate of the Defense Information School, he enlisted in the United States Air Force in 2002 and is currently a combat correspondent with the 106th Rescue Wing.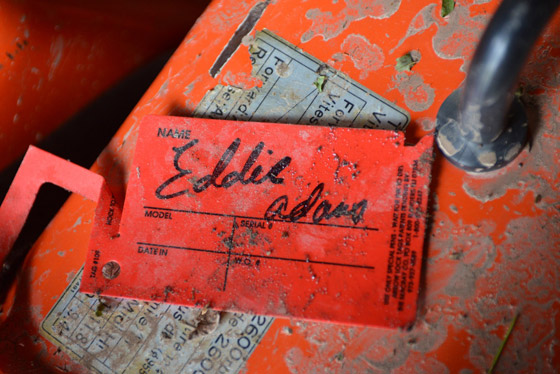 It's a weird feeling being two years removed from the Eddie Adams Workshop. I guess the passage of time is one of those inevitable things, but my mind still rebels at the idea of it being so long ago. I applied almost on a whim; compared to today my portfolio wasn't particularly great and my website needed a ton of work. Compared to my colleagues, I really didn't think I had a chance. But what the hell, I thought – unlike previous years, I actually had the money to pay for the application fee and the time to attend if I needed it. So I filled out the application online, sent in some sample images and more or less forgot about the whole thing.
Not long after, I received that email letting me know I had been accepted. I remember that particular moment with complete clarity: I was in the digital lab at the International Center of Photography scanning up some negatives. When I opened the email, I was dumbstruck. I read it over and over again to make sure I understood what was happening, then threw up my arms and let out a rather loud "F**K YES."
Everyone stopped what they were doing to stare, then went back to their own work. I didn't care.
Maybe it's the clarity with which I remember those days at the workshop that makes the passage of two years feel so unlikely. It's hard to describe to anyone who hasn't attended. You're surrounded on all sides by the best of the best in the photojournalism world. Everyone's looking over your work and your work ethic, giving you helpful ideas and suggestions without a hint of condescension or ego. Your fellow team members are working just as hard; they're getting as little sleep as you are and yet you know they've got your back. Those few days built up friendships and relationships that last even until today.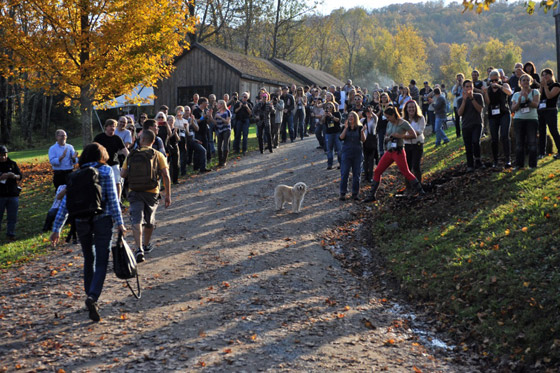 My particular group (Team Turquoise) was a pack of stone-cold rock stars, as far as I'm concerned. Our team leaders included Santiago Lyon from the Assosiated Press, Emilio Morenatti and Natan Dvir. Our members were just as hungry as I was. We learned from one another in ways that just wouldn't happen anywhere else.
Only one hundred students are accepted every year. Whatever you're doing, drop it and apply right now.