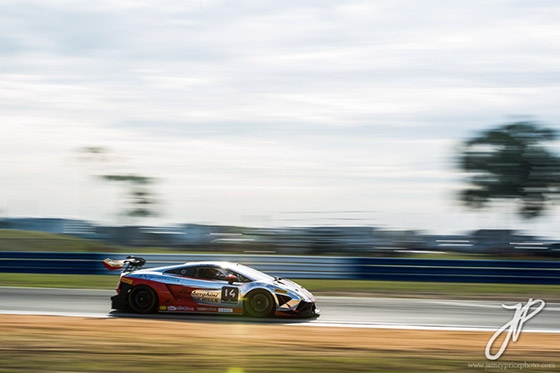 Charlotte, NC-based photographer Jamey Price shares photos of the Lamborghini Super Trofeo race in Sebring, Florida.
Season 2. Round 1. With a sharp bark, series champion Kevin Conway fires up his V10 Gallardo in the staging area at Sebring International raceway. This place and these cars. Now that is something special.

At the end of last season, I heard rumors of what the schedule would be for the coming season. Not that the races were bad in 2013, but Calabogie and Fontana don't exactly scream history and prestige. Sebring, Laguna Seca, Mosport, Watkins Glen and Road Atlanta do though. So it was with great joy, I packed my bags and camera gear to join the Super Trofeo series in sunny Florida for round 1. And we were not disappointed.
Continue reading and see more photos on Jamey's blog.