C.S. Muncy
is a New York City-based freelance photojournalist with a client list that includes The New York Times, The Wall Street Journal, Newsday, The New York Daily News and The Village Voice. His work has also appeared in Time Magazine, The Smithsonian Magazine and Wired Japan. In 2012, he was selected for the 25th Eddie Adams Workshop, received the NPPA Short Course Travel Grant and won first prize in the National Geographic/Nikon "Full Story" photo contest. A graduate of the Defense Information School, he enlisted in the United States Air Force in 2002 and is currently a combat correspondent with the 106th Rescue Wing.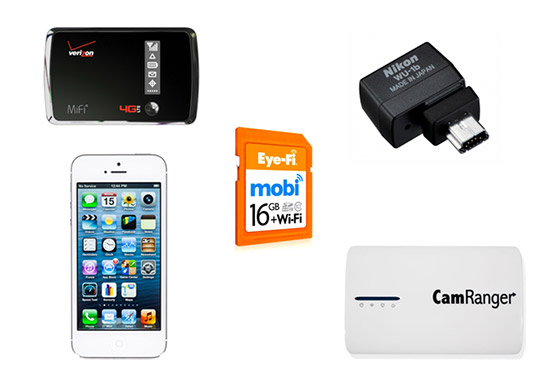 Few things can hurt a photojournalist more than failing to get your images to your desk in a timely manner. Happened to me a few years back – I was assigned to cover Fleet Week from inside the USS Iwo Jima, a Marine Landing Vessel. I managed to get some great frames during the two days we were out to sea, but after we docked some VIPs, generals and dignitaries wanted to come aboard. I ended up stuck inside the ship, with no means to transmit my shots. The wire guys managed to get off before me (god knows how) and the paper ended up going with their image.
It was a learning experience, but it was also a huge black mark on my name. Ever since then, I've done everything I can to make sure I can transmit from the field. More than that, I've got backup methods, and backups to those backups, just to ensure that I'll never be late filing again.
I know some shooters who simply rely on Starbucks, McDonald's and local free WiFi hotspots. I don't know how they can do that, but they make it work. Personally, I never want to be at the mercy of somebody else's WiFi (especially the public hotspots, which can be slow and spotty.)
I've found the fastest way to transmit is directly from your phone, but getting the images directly from the camera can be a bit of a hassle. Below, I'll discuss the best ways I've discovered for moving your images from your camera and to your editors.
1) Wireless Hotspots – Most major carriers offer wireless hotspots for a fairly cheap price. Usually they offer much faster connections than your phone, have larger data plans and better battery life. The downside is that they're another tool you have to keep charged and on you at all times. Still, these help if you're carrying a laptop or tablet with you – you can edit your images and file them from almost anywhere.
2) iPhone – While the connection speed isn't that great in the city, the iPhone's a fantastic tool for photojournalists. You can turn it into a WiFi hotspot, do basic image editing and captioning using apps like Filterstorm and Photoshop Express and send the images directly to your editors without having to lug around a computer. The downside to depending on your phone is the spotty service in the city (AT&T, I'm looking at you,) and a less than exciting battery life. For fine-tuning your images, you're also much, much better off using Photoshop, Lightroom and Bridge on your laptop.
3) Eye-Fi SD Memory Cards – These cards are fantastic because they don't require any additional parts to send images from your camera to your phone. The downside is that they're a bit more expensive, and you can't read the images directly on your computer without the SD card reader they supply.

4) Nikon WU-1b – This wireless unit I use to transmit images directly from my D600 to my phone, tablet and laptop. It's great because, unlike the EyeFi cards, you can use them with standard SD cards of any size. I've noticed that it sometimes has a bit of trouble connecting to your phone if you're on the move, but other than that it's fast, cheap and easy to use. –Read Nic Coury's review here.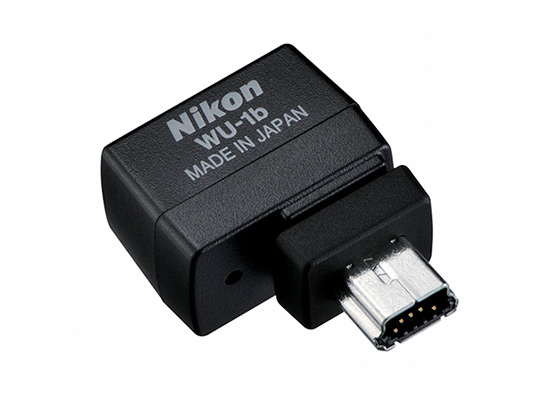 5) CamRanger – while I don't have direct experience with this, I know people who swear by it. Unlike the WU-1b, it works with professional cameras like the D3 or D4, and costs a fraction of the cost of Nikon's own professional wireless tools. –Read Preston Mack's review here.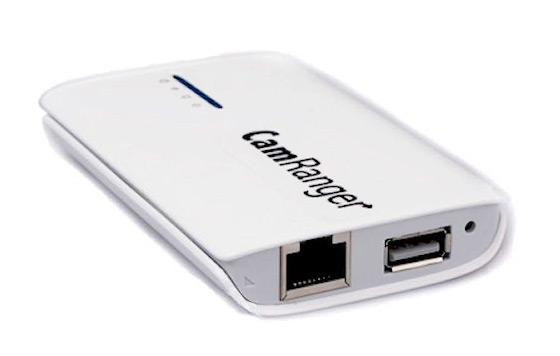 These are just a few methods I have for moving my images. Like I mentioned above – nothing's quite as bad as being stuck without a means of transmitting. Do you have any other methods or suggestions? Feel free to share your methods below.