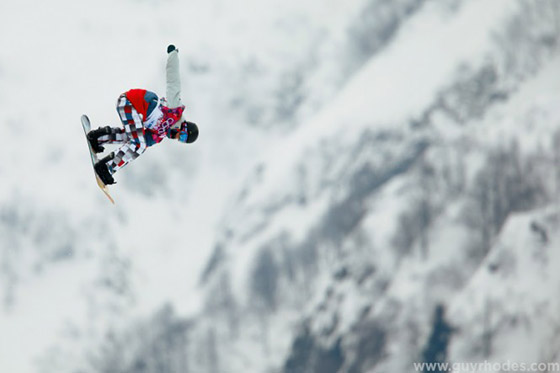 East Chicago-based photographer, lighting designer, and filmmaker Guy Rhodes covered men's halfpipe qualifications and finals at the Sochi Winter Olympics.
I was excited to return to my extreme sports roots today by shooting men's halfpipe qualifications and finals. My previous experience at the Winter X Games was one of the reasons I was brought on to the Olympics in the first place, so being back at the halfpipe was comfortable territory.

Shooting snowboarding is enjoyable because of the massive air the competitors get. Couple that with fantastic natural backgrounds of the mountains here, and you have a recipe for some great images. At night, the black sky can also provide a great backdrop for the colorful snowsuits to pop against. Just make sure to avoid the 20 light poles and the cables for the overhead fly-cam (easier said than done, believe me).
Continue reading and see more photos on Guy's blog.