Like the bio says, I'm a photojournalist, currently splitting my time between New York and Alaska. Shooting a lot of video on top of all that travel makes for an odd and ever-changing bag of gear.
When I'm in Alaska I mostly do landscape work– aurora, public parks and such– so I'll throw my super light-weight Slik tripod in the bag that came with it and head out into the woods. While this particular tripod isn't the most ideal for serious landscape work, it was cheap and my D7000s rarely have anything other than the 30mm or 11-16mm on them, so weight isn't much of an issue. If I end up covering an interview with a candidate or someone at an event, the Slik is more than enough to handle the load.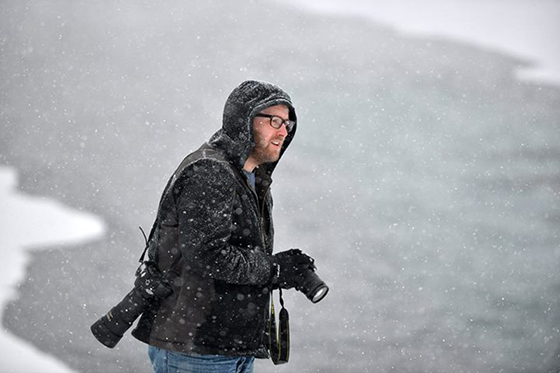 I generally leave the tripod at home when I'm shooting in New York,  but if I'm solely shooting video I'll bring my Sony Z1u (not pictured), and I have a heavy Manfrotto for that. Regardless of whether I'm shooting stills or video, when I'm in New York I'll bring my Tenba messenger bag, usually with the laptop for filing. For lenses, I'll usually stick with my Tokina 11-16mm on one body, and either my 30mm 1.4 or the 80-200mm 2.8 on a second body.
The LED panel will only come with me if I'm certain I'll be shooting  short video interviews or if I'm covering something indoors.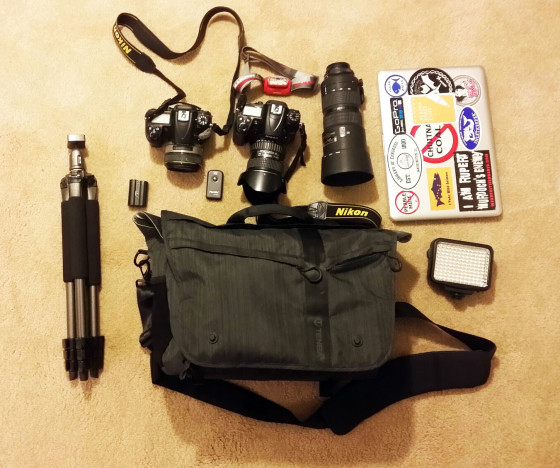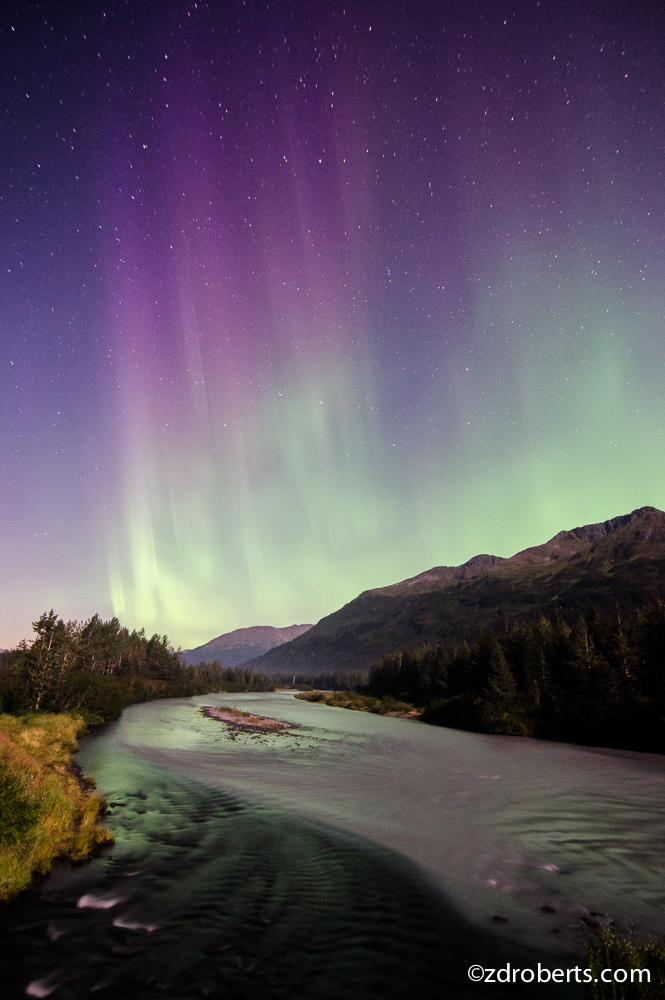 When I'm Shooting Stills:
When I'm Shooting Video: