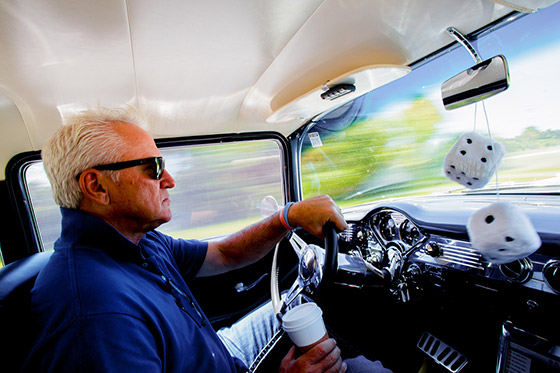 Sarasota, FL-based photographer Chip Litherland took photos of Tampa Bay Rays manager Joe Maddon for ESPN.com.
Pigskin is over, bring on baseball.

Spring Training for MLB is just around the corner as pitchers and catchers start reporting and this is me finally getting around to updating the ole blog with a series I shot with Manager Joe Maddon at the end of this past season as the Tampa Bay Rays approached the playoffs. ESPN.com approached me to hang with Joe for the day to see how he prepares for a game on any given afternoon. I had heard he was a nice guy, but man, Joe is more than that. He swung open the door to his RV with open arms as he tried out his new bus (it really isn't a small camper but a full on house on wheels) and let the writer and I tag along for every little detail that makes this guy…well, this guy.
Continue reading and see more photos on Chip's blog.