Last week I completed a drive with my friend and fellow Photo Brigade writer Zach Roberts from Anchorage, Alaska, down through the Yukon and British Columbia back into the United States. Over the course of eleven days we traveled the length of the Alaska Highway through the coldest parts of the continent on the coldest parts of the year during a record cold snap that would later be known as the "Polar Vortex."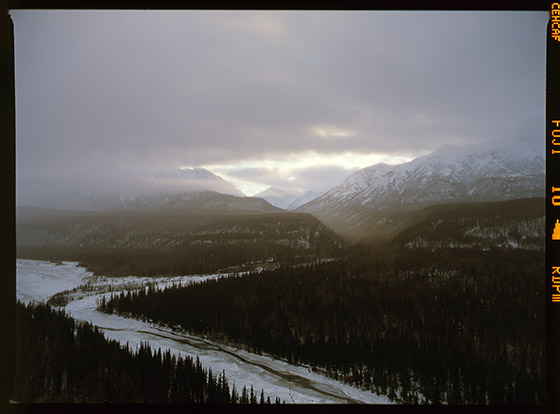 We weren't on assignment for anyone. I've just been reaching a burnout point for quite a while, and needed some time away from everything. It was a great opportunity to get away from the world and try something new. At the same time, it was an opportunity to shoot some beautiful wildlife and landscapes and play with some old gear.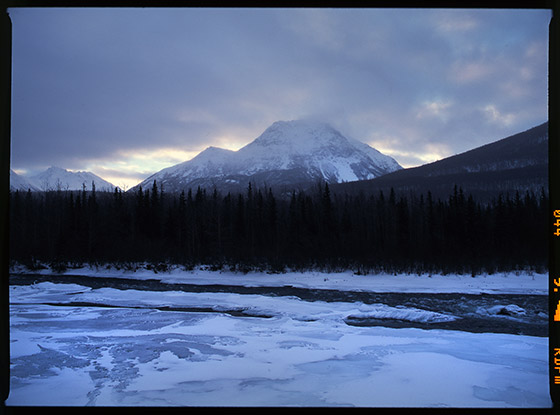 If you ever plan on making a similar trip, here are a few friendly suggestions.
BRING ONLY THE ESSENTIALS
This may seem obvious, but it's a rule I sometimes forget. Remember that you need to be able to carry everything you need to shoot on you. When you're out in the cold or on the side of a steep hill, you don't want to be struggling with gear. I ended up packing my Hasselblad XPan, my Mamiya 645 Pro II, my D600 with 24-70 and 70-200 and the Leica X-Vario I was sent for testing. All of this needed to fit on my shoulder or back. I also packed my Sekonic L478DR light meter, but I'll address that in a moment.
RESPECT YOUR SURROUNDINGS
Not only is it incredibly cold (at one point we were looking at the latter half of the negative thirties) but it's also incredibly dry. Without any wind, though, it feels deceptively warm; you can honestly spend quite a while out in that kind of cold without feeling just how much it's taking out of you. The truth is though, at that kind of altitude you're burning calories and using up fluids very, very fast. Pack foods with a lot of protein and remember to bring a lot of water. Have a stocked first-aid kit and know how to use it. Hand warmers are great, but they're a temporary fix; your best bet to keep warm is to layer as much as you can, and keep as little skin exposed as possible. Be aware of the fact that, if you're hurt, nobody's likely going to be able to help you for quite a while. Towards the end of the trip I ended up with a nasty bit of frostbite on my ear because I decided to go outside without a hat.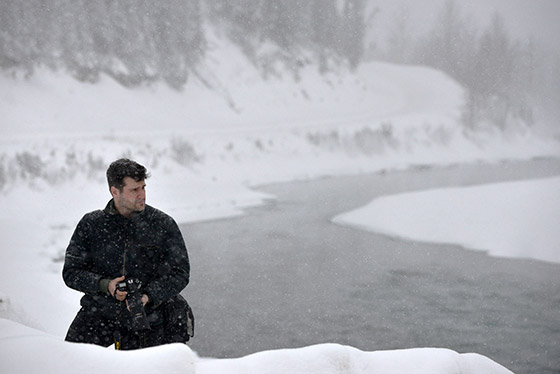 RESPECT THE WILDLIFE
Our first day out we were stopped by a dozen or so buffalo stopped in the middle of the highway. It was dark at that point (for the first few days we only had a few hours of light per day) so at first they simply looked like big, snow-covered lumps in the middle of the road. As we drove closer they began to react to us, shuffling back and forth towards us and milling around the car. We also encountered several moose through the trip, who have a nasty reputation as being intensely territorial. They didn't seem to mind having their photos taken, but both the buffalo and moose are massive creatures and can easily break every bone in your body. I suggest using the longest telephoto lens you've got for these guys.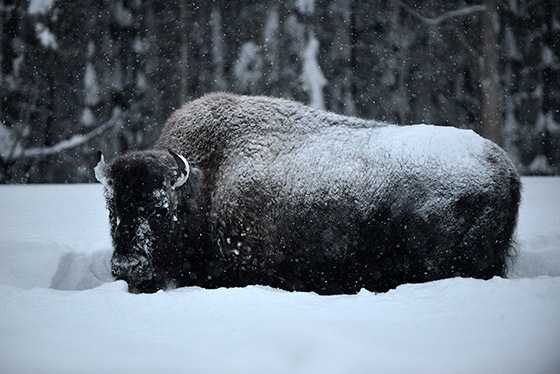 KNOW HOW YOUR GEAR WILL REACT TO THE COLD
Cold weather drains batteries like nobody's business, and you never know when you're going to get a chance to recharge them. Your best bet is to keep your spares close to your body. I also discovered that the cold can cause the motor drive in my Mamiya and XPan to freeze up and jam. The last thing you want is a non-functioning camera on the side of a mountain. Hand warmers and body warmth are your cameras two best friends.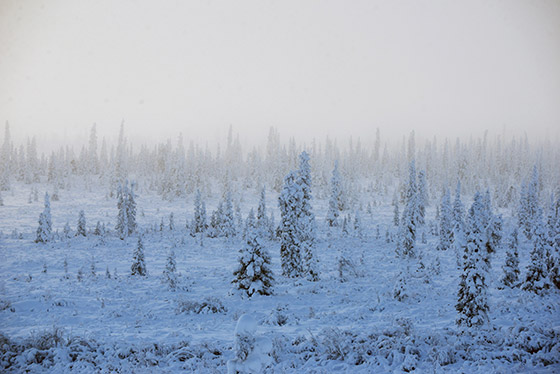 DON'T TRUST YOUR CAMERAS AUTOMATIC SETTINGS
So you're surrounded by white. Literally, everything around you is covered in hoarfrost or snow. The thing is that the light changes very, very quickly. This can throw off both your color balance and your metering. I found a lot of my shots had a bizarre blue tinge to them whenever I trusted my cameras automatic settings, This is where the Sekonic L478DR came in handy. Not only can you get a great read on the ambient light (rather than the reflected light, which is what you're camera's picking up) but the bundle came with a white balance card and grey card. I used this for many of my film and digital shots, which I believe provided for more accurate exposures.
SAFETY, SAFETY, SAFETY
It doesn't hurt to address this too often. Like I said, you're out in the middle of nowhere. Passing cars are few and far between. Cell service is pretty much non-existent for the first few days. If you're checking into any motels, be sure to let your friends or family know where you are and where you're going. Double, or even triple check your gear before leaving a scene (I failed to do this and ended up losing a brand new phone on the side of a mountain.) If you can, travel with a buddy.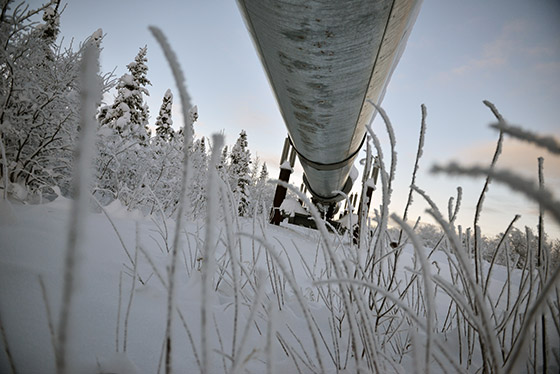 As I mentioned above, I was on my way to burning out before taking this trip. Too much work, too little sleep, a couple of depressing assignments and I was starting to feel very much on edge. I believe it's important to, every once in a while, be able to drop everything and take a little time for themselves. I badly needed a trip like this. It didn't have much in the way of creature comforts, but it did have one hell of a view.