Vincent Laforet
, a three-time winner at the prestigious 2010 Cannes Lions International Advertising Festival, is a director and Pulitzer Prize–winning photographer who is known for his forward-thinking approach to image-making and storytelling. In addition to having been commissioned by just about every important international publication—including Vanity Fair, The New York Times Magazine, National Geographic, Sports Illustrated, Time, Newsweek, and Life—Vincent is considered a pioneer both for his innovative tilt-shift and aerial photography and in the field of HD-capable DSLR cameras. In fact, his short film Reverie, the first 1080p video shot with a still camera, was seen by more than 2 million times on the first week of its release in 2009. Vincent is a member of the Director's Guild of America and a DP with Local 600.
Note: This is our second podcast with Vincent Laforet, who was our first guest in Photo Brigade Podcast #1.
On this episode I chat with my good friend Vincent Laforet whose photojournalism work caught my eye over a decade ago when I was a college student at Ohio University. Lately he's known mostly for his work in the film industry, a transition he's made over the past 6 years, and now many don't realize his background began in journalism. Straight out of college he spent over 300 days per year covering sporting events for Allsport, which later became Getty. He was later hired as a New York Times staff photographer where he shared a Pulitzer prize for his work in Afghanistan and Pakistan in 2002. We talk about his background from the age of 15 when his father first put a camera in his hands, to working his way through college at Northwestern University, his internships, and his transition from a top photojournalist into a successful film director who just completed his first big-time campaign with Nike. Oh, he also just wrecked his right arm shattering it in a dune buggy accident in the deserts of Dubai. I took advantage of his fragile state as he recovered a few blocks from my apartment in Manhattan. Sit back, relax, and enjoy this episode of The Photo Brigade Podcast.

Podcast: Play in new window | Download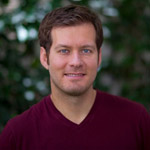 About the writer:
Robert Caplin
is an editorial and corporate photographer based in Manhattan who specializes in documentary, travel, celebrities, portraiture, and events. He's a regular contributor to The New York Times, Los Angeles Times, and The Wall Street Journal and his work has been published in National Geographic, Sports Illustrated, TIME, and Newsweek. His clients include individuals such as Justin Bieber, Tiki Barber, and Victoria Justice and organizations such as The International Emmy's, Abercrombie & Fitch, and American Electric Power. His photographs were honored at the 2010 Clio Awards for advertising, and HarperCollins published his long-term documentary as part of Justin Bieber's New York Times Bestselling visual autobiography, First Step 2 Forever, which has sold over a million copies in 25 languages.