James Estrin is a senior staff photographer and co-editor of the New York Times LENS Blog. With spirituality often being an underlying force in his photography, he was part of the team that won a Pulitzer Prize in 2001 for the series "How Race is Lived in America." In 2004, he was the first journalist to photograph an assisted suicide in Oregon, an event which he documented through articles, photographs and an audio slide show. Internationally, he has covered the Israeli-Palestinian conflict several times and chronicled the journey of Mexican immigrants who shuttle between their lives in the United States and Mexico.

On this episode I chat with my friend, the Pulitzer prize-winning, veteran staff photographer for the New York Times, James Estrin. He's a mentor to many, including myself ever since my first day as an intern at the New York Times in 2005. He's also co-editor and co-founder of the Times' LENS Blog, a hugely popular photography blog sharing the work of photographic legends, newcomers, and all those in-between. We talk about how the LENS Blog came to exist and how James's daily life has changed from shooting full-time, to splitting his time between shooting, editing, and even writing content for LENS. We also chat about his background, how he got his position at the NY Times in the early-80's after freelancing for a number of years, portfolio reviews, photo contests, ethics of digital manipulation, the use of Instagram and Social Media, and he gives his advice to photographers looking to follow in his footsteps. So sit back, relax, and enjoy this episode of The Photo Brigade Podcast.

Podcast: Play in new window | Download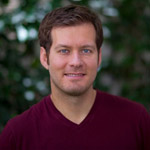 About the writer:
Robert Caplin
is an editorial and corporate photographer based in Manhattan who specializes in documentary, travel, celebrities, portraiture, and events. He's a regular contributor to The New York Times, Los Angeles Times, and The Wall Street Journal and his work has been published in National Geographic, Sports Illustrated, TIME, and Newsweek. His clients include individuals such as Justin Bieber, Tiki Barber, and Victoria Justice and organizations such as The International Emmy's, Abercrombie & Fitch, and American Electric Power. His photographs were honored at the 2010 Clio Awards for advertising, and HarperCollins published his long-term documentary as part of Justin Bieber's New York Times Bestselling visual autobiography, First Step 2 Forever, which has sold over a million copies in 25 languages.