C.S. Muncy
is a New York City-based freelance photojournalist with a client list that includes The New York Times, The Wall Street Journal, Newsday, The New York Daily News and The Village Voice. His work has also appeared in Time Magazine, The Smithsonian Magazine and Wired Japan. In 2012, he was selected for the 25th Eddie Adams Workshop, received the NPPA Short Course Travel Grant and won first prize in the National Geographic/Nikon "Full Story" photo contest. A graduate of the Defense Information School, he enlisted in the United States Air Force in 2002 and is currently a combat correspondent with the 106th Rescue Wing.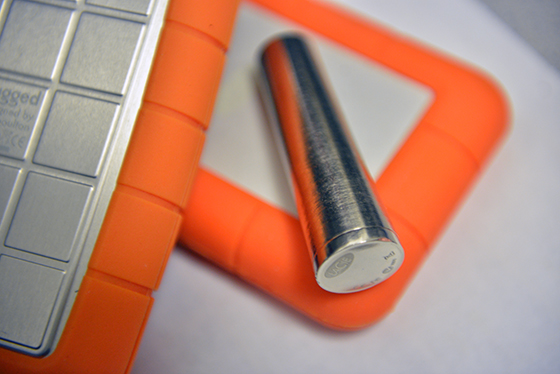 Sometimes when I pick up gear, that scene from "American Psycho" pops into my brain. I can't help it, it just kind of happens. If you've ever seen the movie, you'll know which one I'm talking about; where Patrick Bateman and all of his sleazy friends are comparing business cards. I'll look at a new lens or body and start dissecting it in my head. "Look at that smooth chrome polish. The tasteful thickness of the titanium chassis. Oh my god, it even has a USB 3 connection" And then I break out into a sweat.
These are all the signs of "Gear Acquisition Syndrome." The obsessive behavior on otherwise trivial things.; the cold sweats and shaking hands. It happens to all of us from time to time. Sometimes I fight it and win, sometimes I don't. It's a sickness, I'll be the first to admit.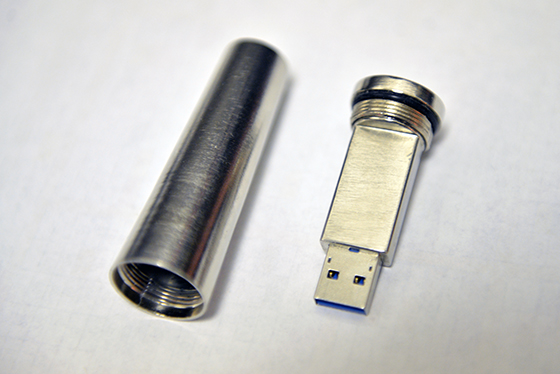 So when I first saw the LaCie XtremKey at the PDN Photoplus Expo, I suddenly developed a nasty case of GAS. People who are familiar with my writing know that I'm a huge fan of tough items; tools that can survive all the creative ways I can kill them. At first glance you can tell the XtremKey is tough: it's polished chrome edges and metal allow build provide no obvious weak points. The waterproof rubber-gasket bottom unscrews to allow the user access to the drive itself; which is built to withstand extreme pressure, heat and cold.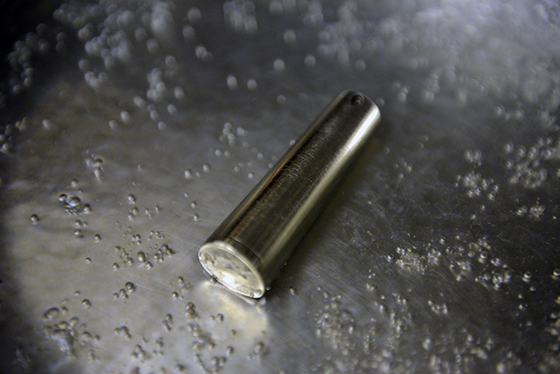 During my trip along the Alaska Highway I would regularly expose my test sample to water, snow, ice and sub-zero temperatures without any problems. I chucked it from my window and dunked it in boiling water, and still the drive kept working like a champ. I was able to back up the entire journey's worth of photos and felt confident that they'd stay protected until I got back home.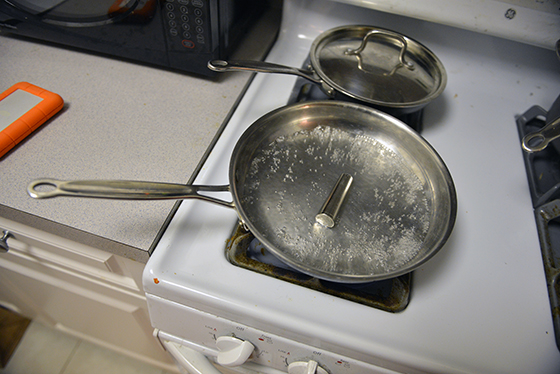 The single complaint I have is that, after several weeks of continued abuse, the drive itself came loose from the metal chassis. This is not a big deal; once I discovered this I was able to screw it back in where it remains to this day.
PROS
– This is the Terminator of thumb drives. Given enough time, I wouldn't be surprised if it started asking if you knew where John Connor was.
– 10 Ton pressure resistant.
– Protects your data at temperatures ranging from almost 400 degrees to -22. At one point in our trip the temperature reached -38, so I believe the drive may survive harsher conditions than that.
– Remains airtight in up to 656 feet of water
– USB 3 transfer speeds
– Perfect for traveling photojournalists
CONS
– Inner drive became detached on my test model. I was able to reattach it, and it gave me no further issues
– Somewhat more costly than other thumb drives. The 64GB model costs $129 on Amazon.
– Better build makes for a heavier tool. You'll feel this swinging around in your pocket.