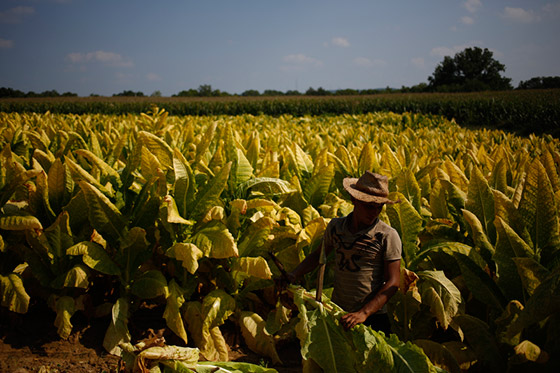 Louisville, KY-based photographer Luke Sharrett shares photos of tobacco farming.
Kentucky is a state with a rich agricultural heritage. Since it's founding in June of 1792, the Commonwealth's vast natural resources have supported everything from the world's finest bourbon distilleries to champion thoroughbred racehorses. This fall I was able to explore Kentucky's rich tradition of tobacco farming. I was captivated by the beauty of the leaves and fascinated by the traditional harvest and curing processes that have remained unchanged for centuries. I was also blown away by the work ethic of the migrant workers who performed the heavy labor of the harvest. Special thanks to local farmer Ray Tucker for allowing me unfettered access to his fields and tobacco barns.
See more photos on Luke's blog.