We asked some of our awesome contributors to tell us what their photographic resolutions were this new year. Here's what they have to say.
1. Learn what all those other buttons and switches and stuff on my camera do. I've paid a lot for all those bells, whistles, switches and buttons and darn it, in 2014 I'm going to finally learn what the bloody hell they actually do. I use three things on my cameras: the shutter speed dial, the aperture dial and the ISO button (and if I'm feeling fancy, the white balance thingy too). Outside of those three things, all that other stuff has remained an utter mystery to me. I may crack open the owner's guide or check out a YouTube video or something… or maybe not… likely not.
2. Perfect the fake smile and agreeing nod I give to PR firm people. "Really? Wow. Your client is pre-announcing an announcement that they'll soon be announcing a 'kinda-newish' product that they plan to launch one day at a date and time to later be determined? Why, yes, I DO think that's exciting news and yes my photographs will be as titillating and dramatic as you anticipate them to be!" …[Insert newly-practiced fake smile here]
3. Regularly, and stealthily, recon my wife's purse to steal back the handfuls of large-capacity CF cards that mysteriously disappear from my Think Tank roller. I love my wife, she's an amazing woman, but for your sake, please don't let her near your memory cards. There's nothing like showing up to shoot a full-day commercial job and opening your card wallet to find that sometime in the night, a certain blonde ninja left you with three 1GB CF cards, a couple of 512MB cards and unspoken IOU…. so that she can put seven .jpg frames of a kid holding a golf club on a 128GB card.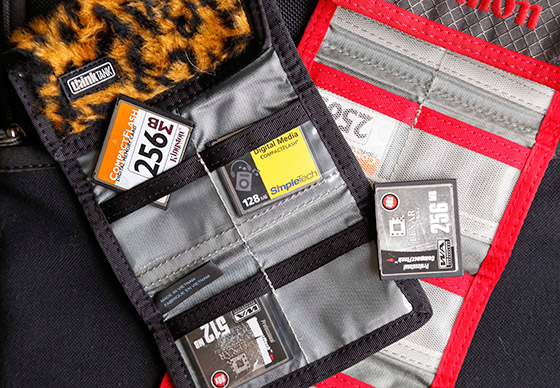 4. Finally bill all those clients whose invoicing procedures made me throw my hands up in temporary defeat and write it off. We all have them. A new client licenses an image or books you for a quick-hit job and when you decipher the 26 pages of billing instructions you wave the white flag and promise to bill them later. Well, I'm calling in the chips in 2014. I'm not sure how long ago my first one was…. suffice it to say though, a child born on that date would likely be old enough to legally drive a moped in 9 states of this beautiful union.
5. To be inspired by the work of you, my colleagues and friends. In all seriousness, this one is my most important resolution. You all inspire me with stunning images, informative stories heart-wrenching projects. I need to take more time out of my work day to really sit back and enjoy the work that each and every one of you do… because THAT'S what'll me the photojournalist I want to be in 2014. Thank you.
1. Looking back at 2013, my best and most fulfilling work came when I collaborated with a great team. In 2014, I'd like to do more collaborative projects.
2. I'm grateful to have regular clients that I always enjoy making visuals for, so once per month, I'd like to pitch to each of them some type of visual idea. Whether or not these ideas are ever attempted is irrelevant. I would just like to be both an idea contributor and an idea executioner.
3. Plan, produce and execute at least one personal project per month. I define a personal project simply as anything that is self assigned. I try to be very aware of the purpose of the work I create and most of that work is either issue advocacy or brand advertising, so these personal projects should continue to fit within one of these categories.
Despite my best attempts to challenge him, God has decided to keep me a single guy with no kiddos (lol), but the best things I can do to prepare myself for when he changes his mind is to take care of my financial and physical health. My last two resolutions address each of these priorities.
4. Pay off my damn student debt once and for all! This is the only type of debt I have, yet I feel like it's reeking havoc (yes, reeking not wreaking) on my financial well being!
5. Bench 225 lbs while weighing less than 155 lbs and run a marathon in under 3:30. These have been goals for a while, and both are realistically within reach if I record my workouts and keeping discipline.
1. Followup with past clients: Every year I've been fortunate to build my corporate/commercial client base. The goal is not just to secure new clients, but to turn them into regulars. But, there are always those clients who you work for one time and never hear from again. It's probably not because they were disappointed with my work, but possibly because they don't have anymore photography needs or maybe my contact at the company has changed. Well, this year I intend to go through my invoices from the past 8 years of freelancing and try to connect with those clients I've not heard from in a long time. I'll probably make a list of those clients and start by emailing each just to check in, wish them a happy new year, and remind them that I'm available for any photography needs they might have in 2014. Sometimes all it takes is just a reminder that you're out there to spur a client to remember their photographic needs. Fingers crossed!
2. Travel outside my comfort zone: Every year my goal is to travel more and see the world. This year I'm hoping to do a little more exploring in areas of the world that will give me more of an adventure. In fact, at the end of this month I'll be traveling with my wife to India and Nepal for what I'm sure will be an extremely memorable adventure in a part of the world I've never been. I'm hoping this will be the first of many trips to Asia over my lifetime!
3. Smart Investments: As photographers, many of us make our money by taking daily assignments and that's where the revenue ends. I've always been a big believer in diversifying my client base, not only within the journalism sphere (working for numerous publications), but also within different genres of photography like travel, corporate, events, and so on. The more diverse your clients, the less chance for a major hit to your business if, for instance, one of your clients stops calling. Next we need to consider how we can create revenue in other ways, maybe through licensing our image archives (hopefully you're holding onto your copyright), or financial investments. It's important for us to think about our financial future and remember to invest in our retirements, whether it be by simply tossing your extra cash in a savings account or taking it to the next level and investing that savings into smart stock investments or real estate. My goal this year and moving forward is to get to the point where all my investments in real estate cover my living costs so I don't have to worry about the day-to-day assignments to survive.
4. Market my travel: As I mentioned earlier, I love to travel! I'm fortunate to have married a girl from Barcelona, so I get to visit about 2 times per year on average, which leads to side trips when I'm on that side of the Earth. While I'm always looking to find new clients and ways to tie business into travel, I feel I've not done all that I could to leverage the work I'm producing on these trips. This year I plan to make a concerted effort with my wife to create books and portfolios from our current and past travels in order to market the photos not only for syndication, but to pitch my travel photography services to potential clients. What this means is diving back into my archives and editing, which is one of my least favorite things to do. I love producing…and simply hate editing!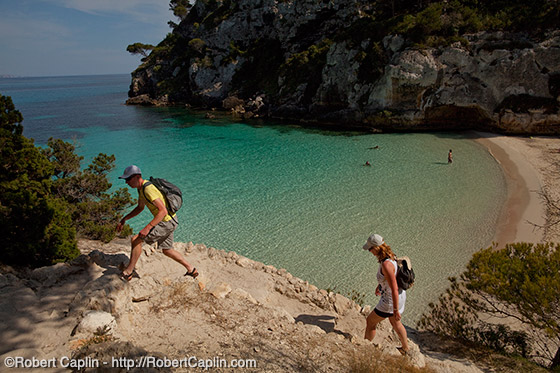 5. Leverage My Network: Ever since high school I feel I've been a great networker by befriending all the silly clicks, teachers, and community members. The same is true in the photography and business world. I've been fortunate to work with some of the best creatives, businessmen, entrepreneurs, and visionaries in the business. I'm always looking for ways to connect the right folks in my networks to pitch new creative business ideas. I'm part of a booming generation and I know together we can accomplish big things and 2014 is the year to make those big things happen.
In last year's resolution post, I said it was going to be my year and it kind of was. I met many of my goals and upped my work and I want to continue that in 2014.
1. Embrace simplicity. I need to do more with less, namely spend fewer dollars and have less equipment I'm using all the time instead of lenses and stuff that sit around. Being smarter with business practices will help me in the long run. Maybe I'll take a page from that blog post and only shoot with a 50mm.
2. Re-introduce film. I want to get another film camera and master large format film and get another 120 camera. I need an art form to help slow me down when shooting and film might be that art form. I'd love to do a series of portraits for a story in black and white.
3. Travel more. I need to get out of California. Or the United States. And take an actual holiday and experience the world and not get bogged down with work and keep telling myself "I'm too busy to take time off."
4. Smile more. Love more. Promote compassion and kindness more. Spend quality time with friends more. Cook more. Enjoy life more.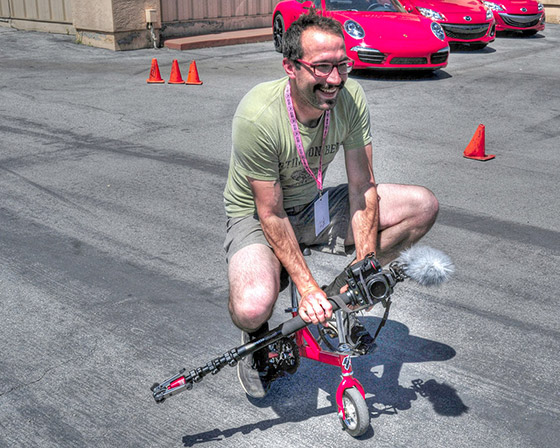 5. Set realistic goals for visual storytelling using more multimedia components for larger clients. Push myself out of my photographic comfort zone and use that to push my work into new places.
1. Work on at least 2 projects that take at least 3-6 months to complete. It's something I have always wanted to do, but never I was could mentally dedicate the time to see it through. It's always something new coming along or needs my attention.
2. Take care of my body more. It never hits you that you are not young and fit anymore than having to sprint a block to get to the scene of a fire and barely making it halfway before having to stop and walk the rest of the way.
3. I want to learn how to code better. I want to be able to not only be able to create great video and still packages, but build an all encompassing experience through and through. Plus, I would save like an extra $100 a year on website hosting.
4. Writing more is a big goal for me in 2014. Not only to blog a lot more, but to write in journals just to act as a way to sort thoughts and keep some type of documentation about what is going on in my work, my life and everywhere in between.
5. STOP PROCRASTINATING!
1. Rent more, buy less equipment. That was #3 on my list last year, and I was doing really well until August when I had a sudden need for video gear…
2. Always remember that "Good money FOLLOWS good work". I will try to pursue work that I am passionate about. Recently I have been only chasing corporate jobs that pay better. I am who I am, and I need to shoot things that I truly love.
3. Be healthier. I successfully lost 20 pounds in 2013 so I need to keep that off and continue to eat better. (or to state this more clearly, do not eat so many beignets when I have an assignment in New Orleans)
4. Enjoy my friends and family more. I can get trapped in the cycle of travel, work, rest then repeat. And Repeat. I need to try and socialize. I need to make it a priority.
So 2013 has been a good year for me. Not great, not outstanding, but it's been steady and that's not a bad place to be at. Maybe it'd just be easier to say that 2013 has been "workman-like." With that in mind, I've got a few resolutions for the coming new year.
1. Travel more. I'm going to start doing some long distance stories this year. I've already got one project planned for overseas in the middle of the year. I'm starting off 2014 on the right track with a photo trip from Alaska to New York. I need to travel, and travel often.
2. More personal work. I got a lot of solid shots in 2013 chasing after spot news stories, but haven't really had time to work on any personal projects. This year I'm resolving to start chasing after some more long-form stories; ones that matter to me rather than ones I think the editors will like.
3. Stop worrying about gear. I've got GAS. "Gear acquisition syndrome," and I've got it bad. I think I've reached a point where I have everything I really need in order to tell the kind of stories I want. This year I'm going to worry less about getting new gear, and start spending more time using what I've got.
I've got a half dozen other minor resolutions, but these are my main three. What are your resolutions? What would you suggest in order to help me achieve these?
1. Take photos for fun. Too often I find myself jaded by the thought of taking photos. Photography has become synonymous with work. I LOVE my work. I wouldn't trade it for the world, but I want to get back to taking photos for the fun of it. Particularly in terms of travel. I want to document my upcoming travels so that I don't have just low res instagrams on my iPhone to remember the experiences by.
2. Try new things. I would really like to expand my photography skill set in 2014. I feel like my weak areas are still the same ones that have always been weak. I would like to work on that.
3. Take more portraits. Portraits of families. Athletes. Drivers. Anything. I would love to do more than do action work. Being well rounded as a photographer can only be a good thing.
4. Take more time for me. Work can get all of us down. The constant travel and deadlines take their toll on our sanity. Too often I see people working flat out 365 days a year. And that has to be unhealthy. I'd like to spend more time to relax and enjoy. I've (once again) become addicted to fly fishing this past year. I want to spend more time casting flies at fish.
5. Tone it down. I've been told I'm too opinionated. Especially in the social media realm. It's something I continue to work on. I just need to work on voicing my opinion in better ways.