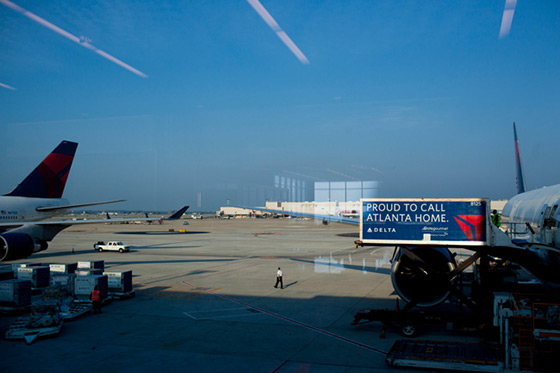 L.A.-based photographer Kendrick Brinson worked on a piece about the World's Busiest Airport in Atlanta for CNN.
A team of photographers, videographers, editors, and writers descended on the World's Busiest Airport in Atlanta for 24 hours in late August. (Funny thing is, my end of the shoot started about 4 hours after my flight from LA landed in the very same airport, so I didn't get much sleep before embarking on this adventure.)

I can only imagine the photographers (myself included) turned in thousands and thousands and thousands of photos (because we knew the work would be displayed on a timeline and that we needed to take photos almost non-stop) and I imagine we could've taken thousands more if we had more cameras and eyeballs because that airport is simply enormous and the flow of people who pass through it feels endless (95.5 million passengers pass through a year), not including the enormous staff that cleans, feeds, directs planes, checks bags, does security, etc every day.

See more from CNN's collaborative, immersive coverage of #atl24 HERE. And take the time to wade through it all.
See more photos on Kendrick's blog.