Several months ago I found the Runnur Hands Free Carry-All and Clip & Glide on Kickstarter, and its creator Andrew Hamra was kind enough to send me a sample for testing. Billed as a "hands free carry-all," it's a sort of combination camera sling, fanny-pack and wallet. And while it wasn't designed specifically for photographers, it's a pretty decent tool for active or sports photographers.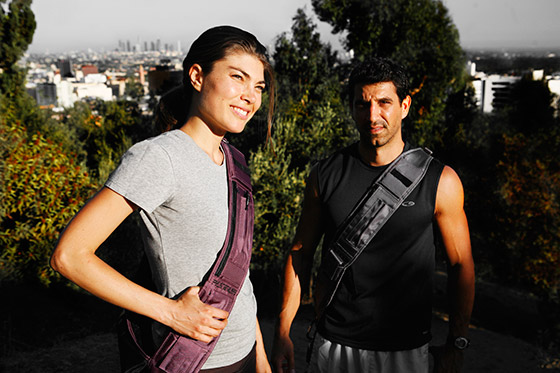 Hamra wrote that the idea for the Runnur came "after it became obvious there were too many things I needed to carry with me throughout the day that just didn't fit into my pocket anymore. Since there were too few to really justify the purchase of a backpack, my options were limited: I could have just sucked it up and bought a fanny pack or perhaps pushed the envelope a little more with the acquisition of a man purse. Always having had an eye for fashion, I took it upon myself to design and create a product that could carry what I considered the "essentials" and do so in a manner that not only felt comfortable, but also expressed a certain design friendly aesthetic."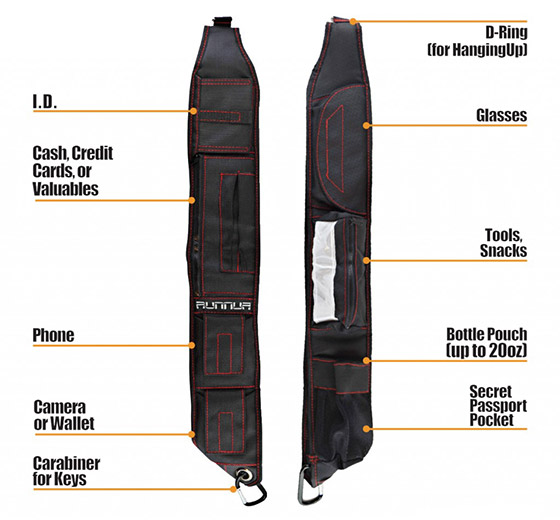 What differentiates the Runnur from other slings is that it's really designed to carry so much more than just your camera. Built out of several layers of rip-proof polyester, the Runnur features pockets for your phone, ID, sunglasses, a small camera and also has a pouch for a water bottle or small lens. For bikers or hikers, there's a small reflective strip on the back, and the inner lining features a mesh pattern that keeps sweat from building up. Inside, there's a "secret" pocket for valuables like your passport or wallet. A small carabineer keeps everything locked in place at your belt.
The Clip & Glide Camera Sling attaches to the front face of the Runnur. This aspect of the Runnur system will be familiar to anyone who's ever worked with a RapidStrap or Sun Sniper sling. It's tough and dependable; I was able to swing a twenty pound weight from it with no sign of tearing.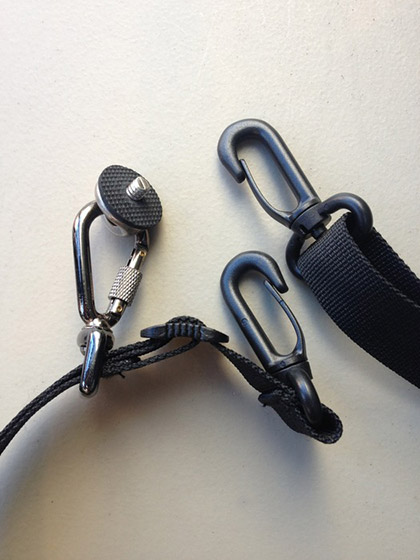 Now that I've covered the details, what could use some improvement? Well, there are a few things. The Runnur feels a bit loose against me, but does not have any way to tighten it against my chest. With my camera attached to the Clip & Glide sling, it pulled further away. As I've written before, I want to have a solid hold on my camera at all times. It would also be nice to modify the ID holder to include a clear face. It's important to be able to present your press pass at all times. I would also suggest a pair of dedicated lens pockets at the hip; these could pull the strap tighter against your chest and also allow you to carry more gear.
All in all, I think this is a great tool for photographers who want everything in reach, but don't use a ton of gear. It's not designed for the pro-level shooter who's carrying three DSLR's and five lenses; but it's perfect for the photographer climbing a sheer rock face who's carrying a mirrorless camera.
PROS:
– Tough construction
– Allows you to carry notepads, phones, wallet, passport, drinks, sunglasses and snacks
– Great for carrying consumer level SLR's, point and shoot or mirrorless cameras
CONS:
– Needs a way to tighten the rig against your chest
– Clip & Glide should also be adjustable
– ID holder should have a clear facing