I have had the pleasure of shooting various football games from Atlanta Falcons, Georgia State University Panthers, Georgia Tech Yellow Jackets, and various high school teams this season for a couple of local online news organizations and a local newspaper.  In addition to football, I have regularly covered Atlanta's WNBA team, the Dream and the Gwinnett Gladiators ECHL hockey team for various other media outlets.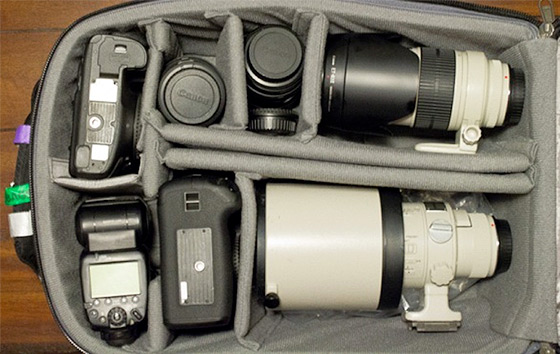 My kit has changed a bit since I last published an "In My Bag" blog post.  I have since added to and/or changed some lenses and my second camera body.
The contents of my Think Tank Photo Airport International V2.0 bag for sporting events are as follows:
– Canon 5D Mark III
– Canon 7D
– Canon 300mm f/2.8
– Canon 70-200mm f/2.8
– Canon 85mm f/1.8
– Canon 20mm f/2.8
– Sigma 10mm f/2.8 fisheye
– Pocket Wizards (in case I can setup a remote camera)
– MacBook Pro 13-inch (loaded with Photo Mechanic and Lightroom 4)
– Induro monopod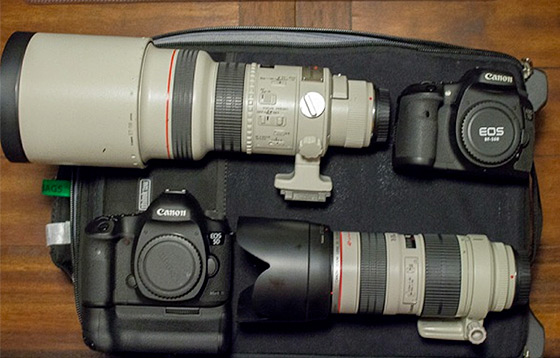 I do have quite a bit more equipment for various other types of shoots such as concerts and the occasional portrait shoot.
I have had the pleasure of shooting some fantastic teams and working with a lot of great photographers at these events.  When I look back at how my kit has changed over the past years I am constantly reminded that one needs to make the most of what they have in their bag.  It is not about the kit but the photographer.  Happy shooting!