I live on Vancouver Island in the Pacific North West. My home is surrounded by evergreen giants and the deep blue sea. It goes without saying that the outdoors are a huge part of who I am. Anything outdoors, nautical, rustic, or made from wood – I can't control my wallet, it's mine. So when I found out that I could screw on a little piece of nature right to my camera, I was sold immediately. With the popularity of the new FujiFilm cameras and the nostalgic fever of film, it's no wonder a little company like Artisan Obscura is doing so well.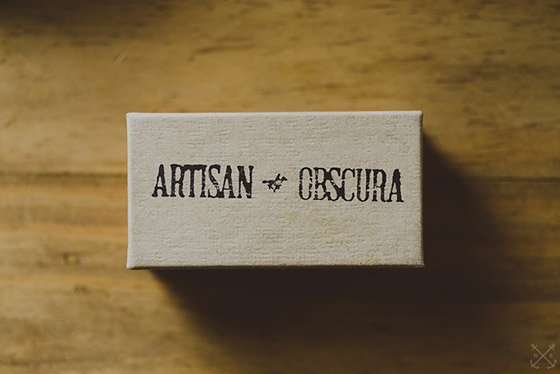 Soft releases have been out since the dawn of time, so what makes these soft releases so special?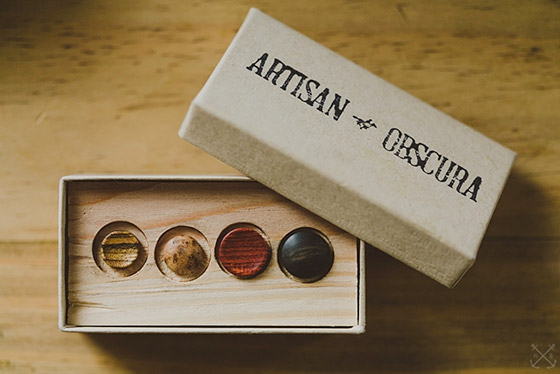 A soft shutter release is a button that threads into some shutter buttons on most older cameras, Leicas and some newer cameras such as the X100s. By adding a soft release you're essentially creating a larger shutter button which gives you much more leverage and in turn, less camera shake. Aside from added stability, you are giving your camera a personal touch. Artisan Obscura has taken the soft release to a whole new level and at a fair price. Instead of using metals like aluminum to construct the soft release, they've carved out little wooden buttons that give a very warm, unique and rustic feel to your camera.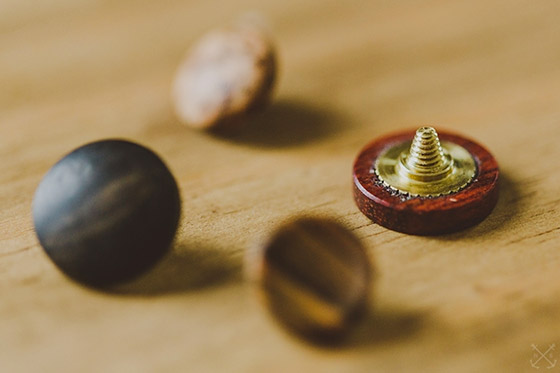 Artisan Obscura has many woods to choose from: Ebony, Olive Wood, Teak, Pink Ivory, Blood Wood, Walnut, Chakte Viga,  Bocote and two burls – Cherry and Thuya. If that's not enough, you can go a step further and select an optional design. You can choose from quite a few designs. Argyle patterns, a horse, a world map and more. My top three are the Rainbow, Floral and Tsunami (their newest). As for the wood, I say teak all the way. Such a beautiful dark, rich wood. After you've chosen your wood and optional design, you can choose if you want your button concave or convex and finally, size. The best part is that because they are made from real wood, no two are alike. So you really do get a nice personal button unique to your camera.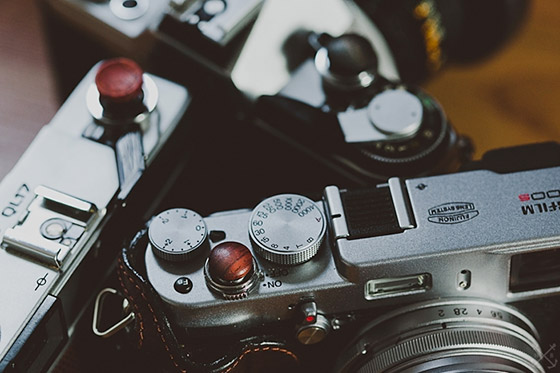 Because the buttons are made from wood, they will over time naturally absorb your skins oils, ageing beautifully developing a patina. Under the wood is a brass thread which is fit securely to the wood. I've had a small teak convex button now for about six months with no issues. The brass thread is still stuck to the wood firmly, and there's been no cracking in the wood. If wood isn't your thing, then by all means stick with the metal buttons, they're also very nice. In fact, I think they look amazing on Leicas. Personally, they're a little cold in my eyes and these wooden buttons just give my camera that added warmth when combined with a nice leather half case.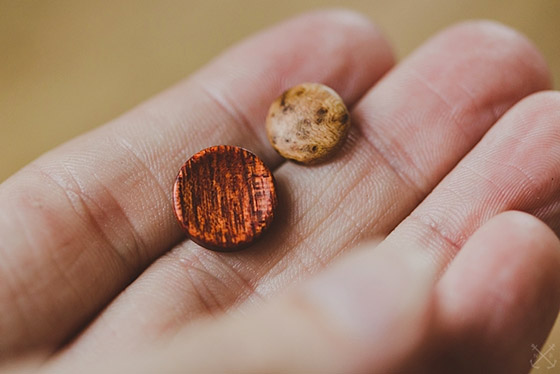 They only issue I have found with the button is that it can loosen in the thread over time. I would like to see a rubber ring or something invented to hold the button in the thread more securely. It's only happened once and since then I just tightened it really well and kept my fingers crossed since using glue is not an option for me. One other thing to note is that having a more elevated shutter button makes it more likely to fire off an accidental shot while on your strap or in your camera bag etc.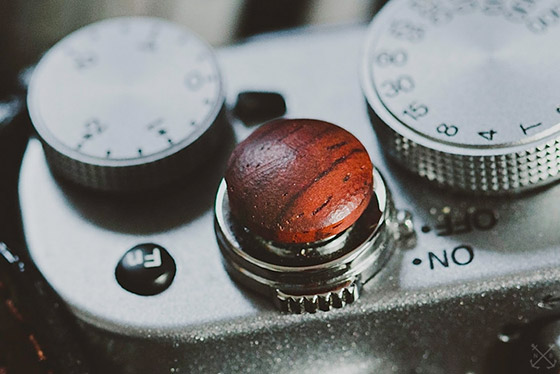 I think Artisan Obscura has created a wonderful product. It's that final touch on your favourite camera, and if there's one type of photography gear I love these days, its gear that's hand made and done well. The soft releases from Artisan Obscura are made in Denver, Colorado and range in price from $35-$40. After shipping (especially outside the US) it can seem a little costly. Having said that, unless you're buying a cheapie from eBay you can pay anywhere from $15 – $200+. There's no mistake there, I meant to add two 0's after the 2. There are in fact, $200 soft releases! So for a warm hand crafted accessory that gives your camera a little personality, it's worth the price.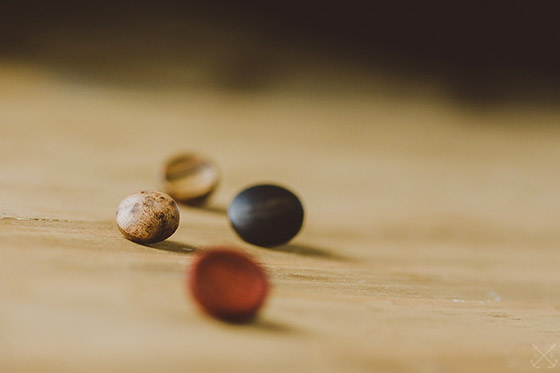 PROS:
– Helps reduce shake with low shutter speed
– Customizable
– Unique
– Warm vs Cold
CONS:
– Sometimes the thread unscrews a little. This might be an easy fix, but I'm not sure and would rather not use glue