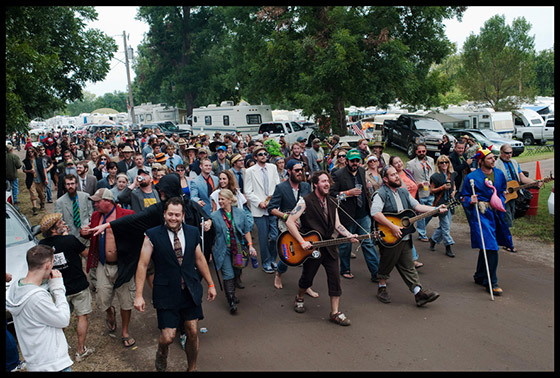 New Orleans-based Ryan Hodgson-Rigsbee is working on an essay on the Windfield 2013 music festival.
In my 6th year attending and documenting Walnut Valley Music Festival or as most call it Winfield, I step up coverage by pushing myself and adding the presence of my audio engineer friend Joe Stolarick. Together we navigated the festival capturing moments and stories of Winfield. Joe came out with over 13 hours of audio and I with over 3000 images, many of which I still haven't looked at. This is only a teaser of the Winfield 2013 essay to come.
See more photos on Ryan's website.