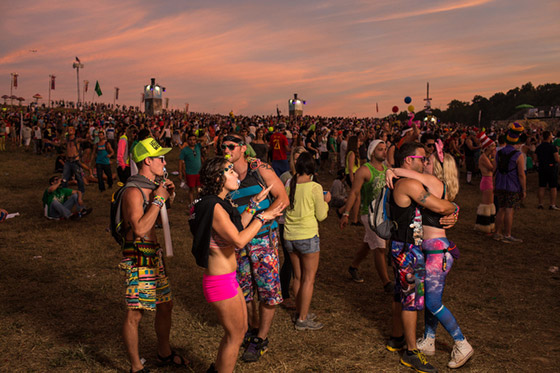 Atlanta-based photographer Raymond McCrea Jones shares photos of the TomorrowWorld electronic music festival in Chattahoochee Hills, Georgia.
TomorrowWorld is a spin off of TomorrowLand, a Belgian electronic music festival that is one of the biggest in the world. This past weekend it was held in the U.S. for the first time ever on a farm in North Georgia. They expected 300 DJs to perform and about 50,000 attendees.

I was commissioned by Atlanta Magazine to go and basically do whatever I wanted. Here's what they ran online. This work follows in the footsteps of previous work I've done photographing fringe pop culture communities and festivals.
See more of Ray's work on his website.