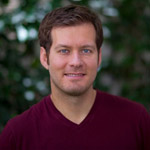 Robert Caplin
is an editorial and corporate photographer based in Manhattan who specializes in documentary, travel, celebrities, portraiture, and events. He's a regular contributor to The New York Times, Los Angeles Times, and The Wall Street Journal and his work has been published in National Geographic, Sports Illustrated, TIME, and Newsweek. His clients include individuals such as Justin Bieber, Tiki Barber, and Victoria Justice and organizations such as The International Emmy's, Abercrombie & Fitch, and American Electric Power. His photographs were honored at the 2010 Clio Awards for advertising, and HarperCollins published his long-term documentary as part of Justin Bieber's New York Times Bestselling visual autobiography, First Step 2 Forever, which has sold over a million copies in 25 languages.
I recently tried out one of Think Tank Photo's newest releases, the TurnStyle 5, which they call a "sling" bag. It's actually petty slick for a few reasons.
It's not your ordinary shoulder/messenger bag and is more of a hybrid between a waist pack, messenger bag, and a backpack. This bag is designed to be worn over your shoulder with the bag compartment resting on your back. It's a shoulder bag in that it doesn't have two shoulder straps like a backpack, but instead of your shoulder taking the bulk of the weight, it's pretty evenly distributed onto your back because it's worn tightly.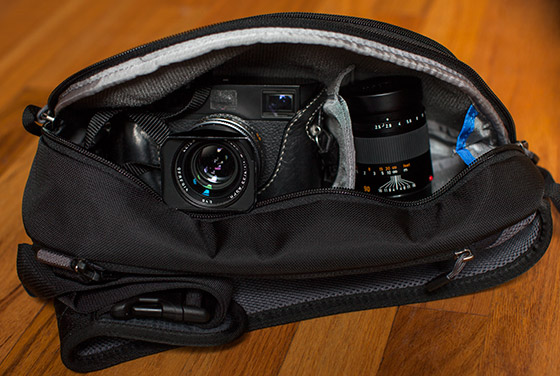 The model I purchased is the smallest and will hold a small DSLR and an extra lens. It's also great if you have smaller mirrorless or rangefinder sorts of cameras. I can fit my Leica M with a 35mm lens attached, as well as an extra Leica telephoto (90mm), batteries, and other odds and ends. I've also used it with my 5D Mark III with a 50 1.2 attached, and an additional mi-sized prime lens. The 5d3 is pretty big for this little bag, but you can pack it in there if you're clever with your arrangement.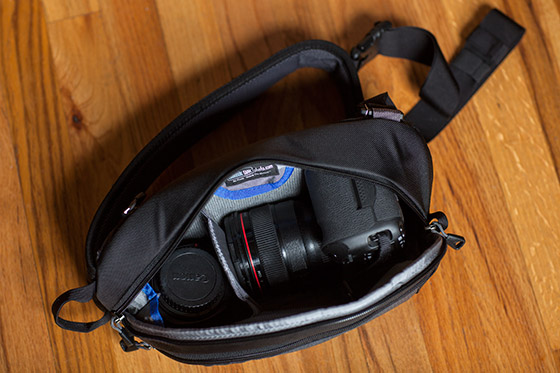 In addition to your camera and lenses, there's a front pocket where you can put pens, business cards, extra batteries, and so on.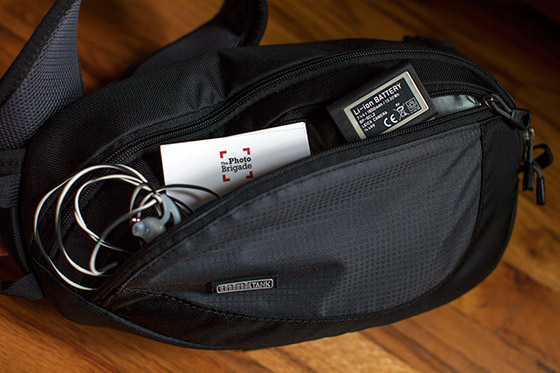 Lastly, the bag has a special pouch made to perfectly fit an iPad Mini, so you can really be out in the field and transmit through your devices if you have the proper apps.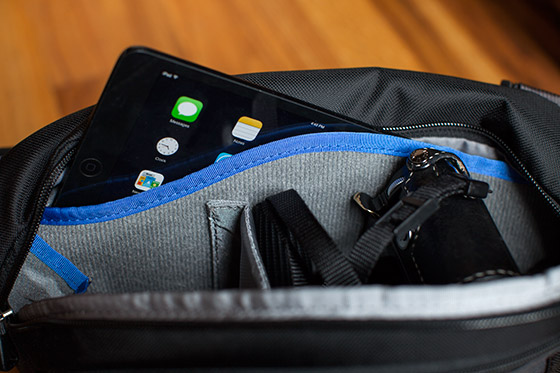 As always the bags are made out of a very durable and water resistant shell, comes with an extra rain cover built into a small pocket within the bag itself. I always feel my gear is safe within a Think Tank bag.
This style of bag was of particular interest to me as I scoot around NYC on a motorbike and dangling shoulder bags often can be difficult to secure on a bike.  This bag felt nice and secure on my back while weaving through crazy NYC cab drivers.
The TurnStyle is available in two larger sizes which obviously hold more gear, the TurnStyle 10 (tablet pocket fits a normal iPad) and the TurnStyle 20 (tablet pocket holds an 11″ MacBook Air).