Dean Neistat
was born and raised in CT. After he graduated from the University of South Carolina, he spent 7 years in the USAF flying the C-17. He completed his service in 2012 as a decorated Instructor Pilot with more than 500 combat hours and several deployments. He settled in NYC to pursue a career as a Stuntman, Actor and Photographer. He is represented by Polaris Images.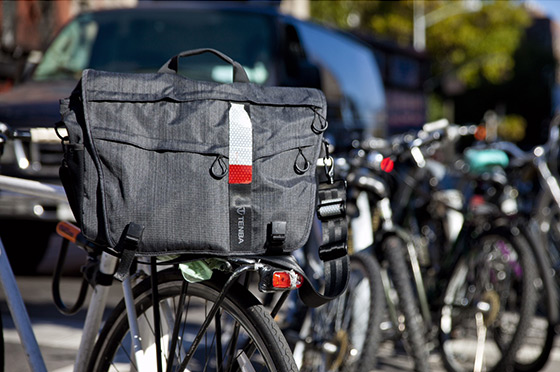 [Insert clever introductory narrative here] But seriously, this is a review, not an editorial so I'll skip the narrative.
Construction: 9/10 – Tenba knows how to make a solid bag. The construction of the DNA 15 is everything I've come to expect from them. The zippers (YKK) are just the right size and have super practical big-loop zipper pulls. They switched to an automotive seat-belt webbing for the shoulder strap and I couldn't be happier about it. It was shipped with a big, clunky, 'ergonomic' shoulder pad which I immediately cut off and burned at the stake. Once that was gone, the remaining strap is smooth and comfortable sitting on my shoulder all day. My only complaint is that at its shortest, it's still about 6" too long and sits a bit lower on my back than I prefer with a messenger bag. I'm 6'2" so I can see this being a real problem for shorter people. (Note: This was a prototype Dean reviewed and the shoulder straps have since been shortened.) Tenba used the same metal d-rings and claw fasteners as in previous messenger bags. I found these to be unnecessary as I can't imagine ever needing to remove the strap but they are sturdy and work well. Sewing the shoulder strap directly to the bag would increase comfort and decrease weight but that more a personal preference than a critique. New for this bag are Tenba's magnetic buckles. I found them to be more gimmicky than practical.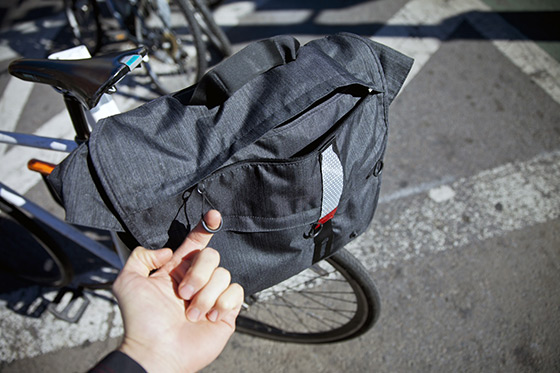 Practicality: 8/10 – The Tenba DNA 15 is the right size for a messenger bag. The large flap allows great flexibility for carrying different sized things. The padded camera insert is similar to their others and fits a couple bodies and a couple lenses comfortably. The quick access zipper is great and standard for the messenger line of bags. Inside there is a padded sleeve for a 15" laptop and a separate sleeve for a tablet. I cut out the tablet sleeve to reduce bulk as my iPad has been collecting dust for about a year and I just don't have any need for it. There are various pockets for accessories, spare batteries, SD cards, notebooks etc. Most are well placed and easily accessed. There's a large external pocket (which I love) on the back for documents and two flexible mesh pockets on either side of the bag. Also on the back is a sewn-in strap designed to slide over your roller-bag handle. An easily deployed rain cover is included and easily stowed in one of the side pockets.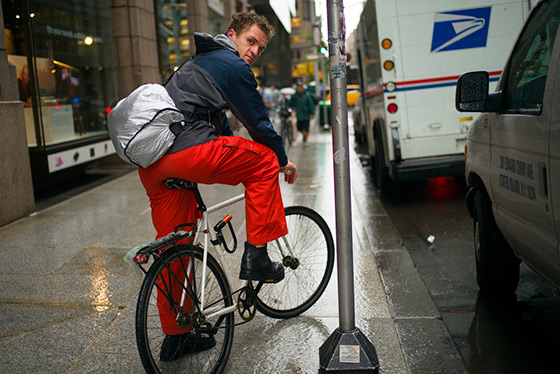 What's missing? Not too much. I'd like to see it covered in reflective material (there is none) as the bag is designed for cyclists. Otherwise it's a solid bag.
Conclusion: In contrast with some of the bags I've reviewed in the past, I can honestly say the Tenba DNA 15 is a keeper. It's practical and comfortable–I carry it every day and haven't been disappointed yet.
VERY detailed and thorough photos are available on Tenba's website.