Matt Eich
was born in Richmond, Virginia in 1986 and is the oldest of four children. He grew up in the peanut-farming town of Suffolk, Virginia. Watching his grandmother's battle with Alzheimer's disease was a formative experience and a road trip with his grandfather cemented his early relationship with photography. Eich began working as a freelance photographer while studying photojournalism at Ohio University for clients that include GQ, Esquire, Mother Jones, TIME, FADER, Harper's, Apple, Republic Records, National Geographic and others. He has been named one of PDN's 30 Emerging Photographers to Watch, has participated in the Joop Swart Masterclass and has received grant support from ShootQ, NPPA, Aaron Siskind Foundation, National Geographic Magazine and the Getty Images Grant for Editorial Photography. Matt's prints are in the permanent collections of The Portland Art Museum, Light Work and The Museum of Fine Arts Houston. These days Eich lives in Norfolk, Virginia with his family while compulsively documenting everything around him.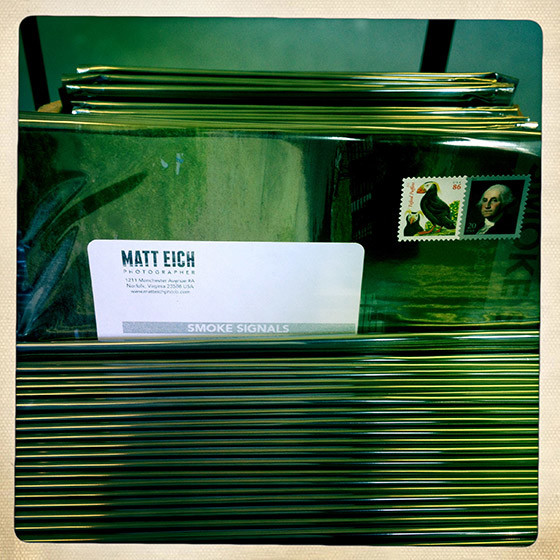 Last year after stepping down from LUCEO, a photographer owned and run cooperative that I was a member of, I came to the realization that I hadn't been marketing my work outside of the group. At that point I began the slow and grueling process of rebranding my business and putting the pieces into place for my first large-scale marketing effort. It has been more than 12 months since the ball started rolling, and I am just now beginning to mail out the first part of what I ended up with. It's both exciting and a bit terrifying.
We all love getting stuff in the mail, and from the beginning I knew that I wanted the final piece to be print. At the same time, I'm aware how crucial the social media component is these days, so I needed to make a promo that people on the web would want to interact with as well. I partnered up with consultant Jasmine DeFoore and designer Jenn Hair in order to shape the idea, design, text, etc. These zines allow me the creative freedom to show the work I am most connected to, write about it however I see fit, and then put the work in the hands of people of influence throughout the industry. The idea and execution are both still evolving, but I've got three future issues planned out and in various stages of production. It's invigorating to finally have a platform with which to exercise my voice, and to reach out to people across various realms of the photo world.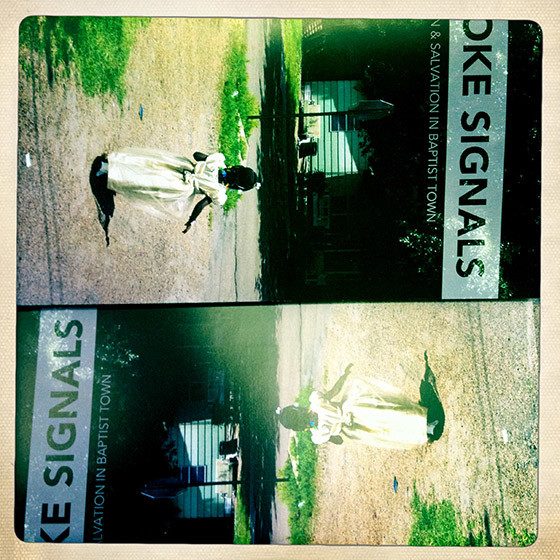 SMOKE SIGNALS is a limited-edition self-published zine. Each issue features a personal project, along with a short Q/A with someone who has been instrumental to the work's development. Issue #1 is my project "Sin & Salvation in Baptist Town", a project about contemporary race and class disparities in the Mississippi Delta town of Greenwood. I was initially sent to this place on an editorial assignment for AARP Bulletin. In the back of this zine I have a short interview with Michael Wichita, Director of Photography at AARP who sent me to Mississippi for the first time and without whom, this project would not exist.
The next issue will be "The Seven Cities", a body of work about my home in Virginia, which is currently on display at The Virginia Museum of Contemporary Art through December 29th.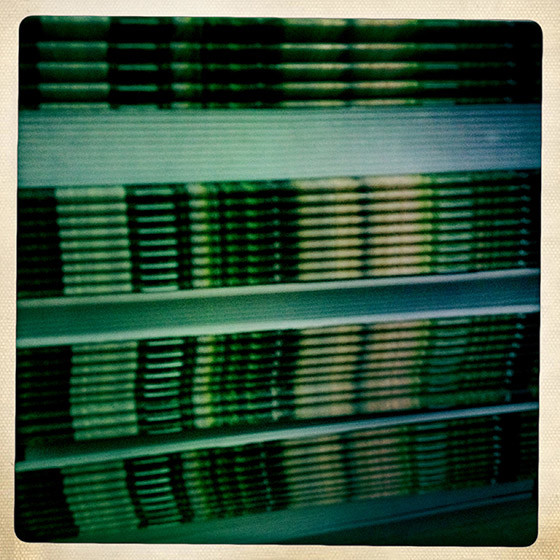 SMOKE SIGNALS, Issue #1
$20 + $5 S&H
Date of Publication: August 2013
Place of Publication: Austin, TX
Dimensions: 5.5″ x 8.5″
Binding: Saddle Stitch
Paper Type: 100# Matte Cover, 80# Matte Inside
Number of Pages: 38
Number of Images: 44
Edition Size: 400
Printer: Ginny's
Text: Interview with Michael Wichita
Designer: Jenn Hair
Consultant: Jasmine DeFoore
Publisher: Smoke Signals / Self-Published
Summary: The inaugural issue of SMOKE SIGNALS, a self-published zine brought to you by photographer Matt Eich. This issue features "Sin & Salvation in Baptist Town", Eich's ongoing essay about contemporary race and class disparities in the town of Greenwood, Mississippi. The project recently received the 2013 Getty Images Grant for Editorial Photography. This publication is limited to 400 copies and is already SOLD OUT. Copies are sent to curators, collectors, art buyers, editors and educators. 50 copies of the inaugural issue were made available at Visa pour l'Image in Perpignan, France.