Marko Georgiev
is a staff photojournalist for The Record, a North Jersey Media daily newspaper. Georgiev's international photo career spans over two decades, on four continents, in six hurricanes and two trips to Iraq for The New York Times. Georgiev is a licensed pilot, biker and sailor and hates selfies photos.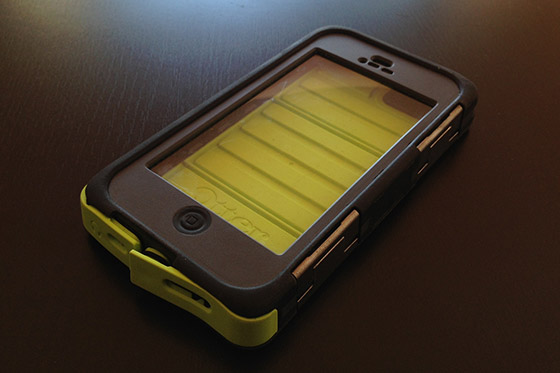 This protective phone case it the mama of all mamas and papas. If your lifestyle takes you to harsh environments and crazy weather, this is the ideal iPhone case for you. It gives the best protection, phone accessibility, and quality photography of all the cases I've reviewed so far.
The Otter specs read: "The Armor Series waterproof iPhone 5 case is a rebirth of classic OtterBox protection. Watertight latches, O-ring seals, port covers and mesh coverings allow the Armor Series iPhone 5 waterproof case to be completely underwater, tolerating submersions for 30 minutes in up to 6.6 feet of water." – It's all true! I used this case to take some of my best photos while taking kiteboarding lessons this summer with my pal George Chahine (the kite machine) in Cape Cod, MA, which required me to be in chest-deep water for long periods of time. To avoid certain death from passing kitters I had to dive underwater  with the phone to escape decapitation from the kite-lines. The Armor case withstood gallons and gallons of seawater sprayed directly on the phone while I was shooting.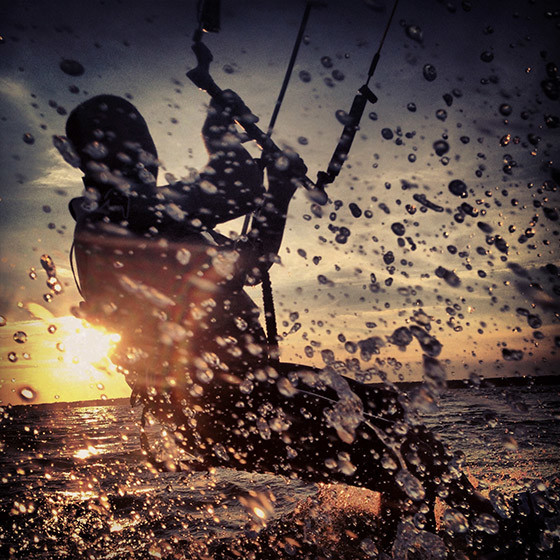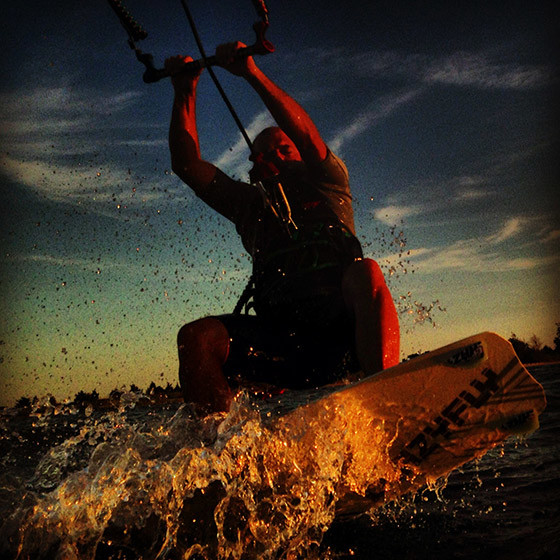 The vents are made of a non-permeable membrane and a protective mesh layer allowing sound to move through while keeping harmful elements out. The sound travels through the case with more than 80% capacity and it's very useful and without restrictions.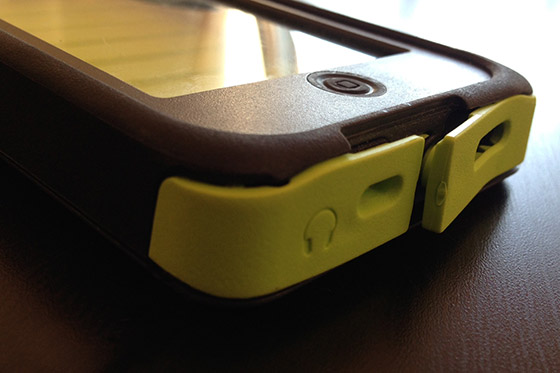 The exterior of the case features advanced materials that protect the device from 10 foot drops. The high-strength reinforced plastic of the Armor Series waterproof iPhone 5 case can withstand up to two tons of crushing force, while the built-in screen protector prevents scratches and damage to the glass display. I would hate to be on the receiving end if this case was used in as self-defense. Really.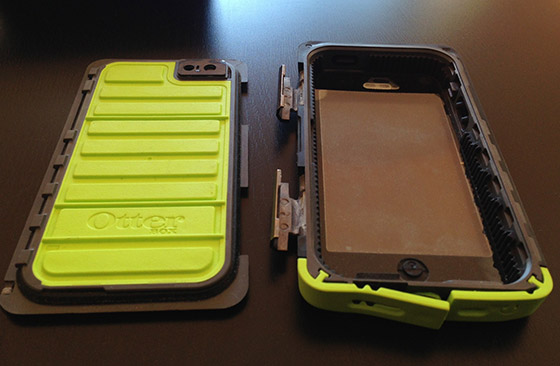 A built-in screen protector is bonded to the case, preventing scratches to the glass display and resisting smudges and fingerprints. The screen protector is not that closely bonded and reduces the finger touch capability by maybe 20 to 30%, which was expected with protective cases of this kind.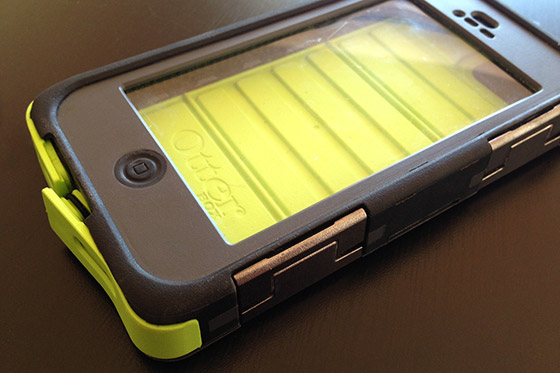 This is by far the best case I've tried for the iPhone 5. Its size and bulkiness is noticeable, but this protective case has very high tolerance to shock, withstands water, it's very simple to open and close and I have no objections with the lens quality while using the case. I'd recommend this case for all shooters faced with harsh environment whether you are water adventure sports maniac (like myself) or a war-dog.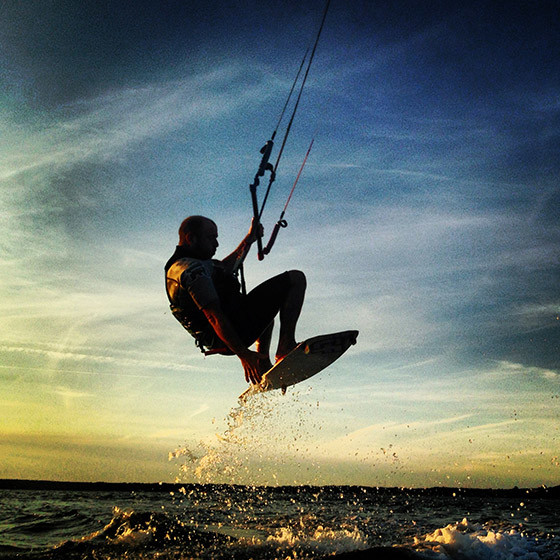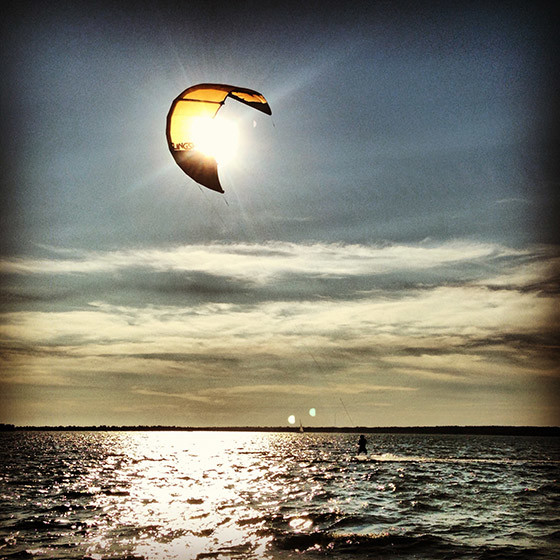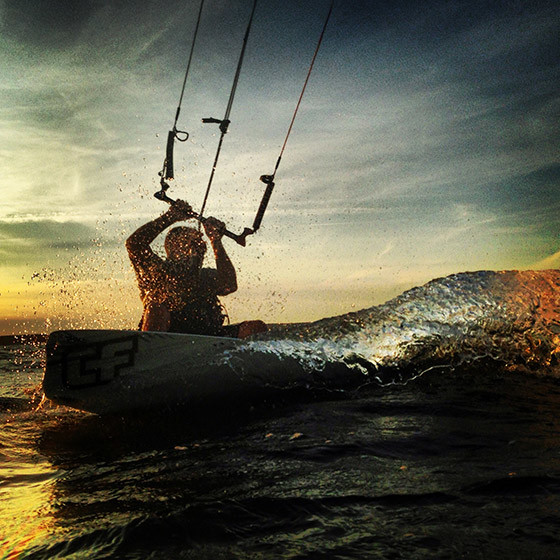 Cons: I wish it came with a wrist leash to keep the phone tethered to my body. Also, third party charger cables might not fit through the case. The Armor Series case for iPhone 5 goes for about a hundred bucks, and it's not compatible with iPhone 5S/C yet.