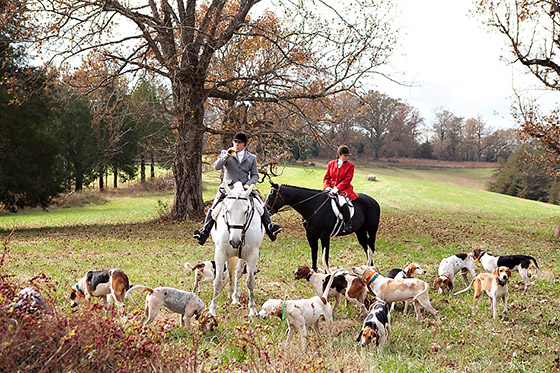 Charlotte, NC-based photographer Pete Taylor photographed a fox hunt in Virginia for Saveur Magazine.
So last year, right after Hurricane Sandy, I received a call from the photo editor at Saveur Magazine! The photo editor had received my Storie Italiane promo and had been keeping it on her desk waiting for the right gig for me. Well it popped up! A fox hunt in VA. This was pretty awesome as I had always wanted to shoot for Saveur and I have always wanted to photograph a fox hunt. I set off to VA with the assignment of shooting the hunt as it happens, including the tailgaters ( yes, there are fox hunt tailgaters ) and the huge southern breakfast buffet that would be happening after the hunt. I met my contact and started shooting! After the Blessing of the Hounds, the hunt was on. We drove to the various points along the hunt so that I could be in position when the pack came through. That worked well enough until the hounds picked up a scent, then I was on foot! The hounds never found a fox, I was told they don't often these days, and when they do, they don't kill the fox. This is more of a social horse ride in the woods. After the hunt, we walked around the horses and riders and took some portraits as the riders changed out of their riding clothes and into their social clothes. We shot some photos of the buffet and some more portraits and then headed home. It was hard to sit on these images for almost a year before I could share them, but here they are! As they appear in the current issue of Saveur, Oct. 2013 and some outtakes that I like! The gig was awesome and I sure hope that we can work together again soon.
See more photos on Pete's blog.