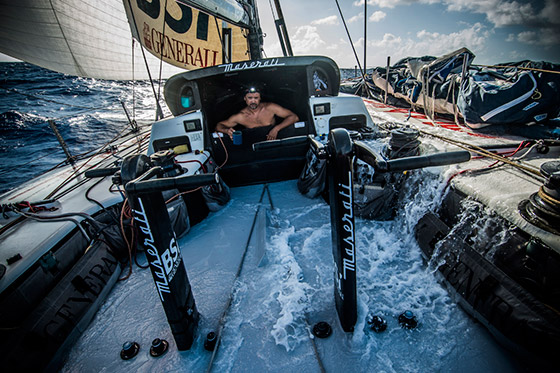 Photographer Jen Edney spent 20 days at sea on an assignment delivering a boat from Hawaii to the Philippines.
Spending two weeks at the family cabin on Lake Miltona in Minnesota in the summer used to be a fixture on my calendar. Carefree days filled with fun and games, interrupted only by delicious meals. It was a time to relax, rejuvenate and reconnect with those who are near and dear to me. Never missed it, ever. Up until this last July. That's because I was on assignment, spending 20 days at sea on board the VOR 70 Maserati, delivering the boat from Honolulu, Hawaii to Subic Bay, Philippines.

During this 5500 mile trip, I sometimes thought about the cabin and my family and the joyous times there and the kids' license to play. All our energy went into using our imagination, spending countless hours building forts, making sand castles, going on grand adventures and, of course, swimming all day. Our minds were busy and our world was full of excitement, wonder and mystery.
Continue reading and see more photos on Jen's blog.