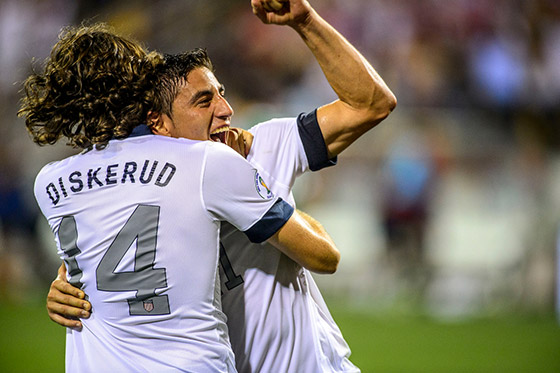 Ohio University photojournalism student Nate Smallwood shares photos of the USA vs. Mexico World Cup qualifying game in Columbus, OH.
I have never been in a louder and more exciting atmosphere than Crew Stadium on September 10th, in Columbus, Ohio. I am a photo-intern for the Columbus Crew and since the World Cup qualifier was being played at the stadium I was lucky enough to be able to photograph the game. I shot this game with my D3 and a 70-200 and my school's (Ohio University's) D4 and a 400mm. This was by far the highlight of my photojournalistic career thus far. I've gone back and forth in my head about whether I wished I had gotten this opportunity later in my photojournalism career when I would be a better shooter. However, I think getting this opportunity so early has really helped my growth. I've never been so in tune to a game, and put in as much effort as I did for this game because I knew how big of a deal it was. Looking back over the images I got from this game I'm pretty pleased. So if I treat more things like this and try to get as in tune with whatever I'm shooting as I was with this hopefully I'll keep getting results I'm happy with.
See more photos on Nate's blog.