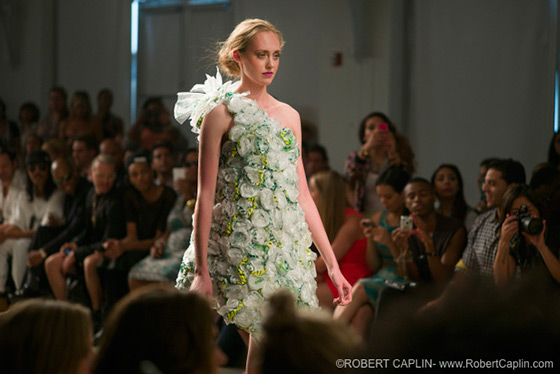 NYC-based photographer Robert Caplin covered an unusual fashion show at New York Fashion Week for the New York Times.
So I had a random for the New York Times to cover a fashion runway show during NY Fashion Week. Normally I get fashion assignments from the Styles editor, but this request strangely came from the Business Desk.

Why? Well it's because this wasn't just any runway show, it was Project Subway. As in Subway sandwiches as part of a marketing campaign.
Continue reading and see more photos on Robert's blog.