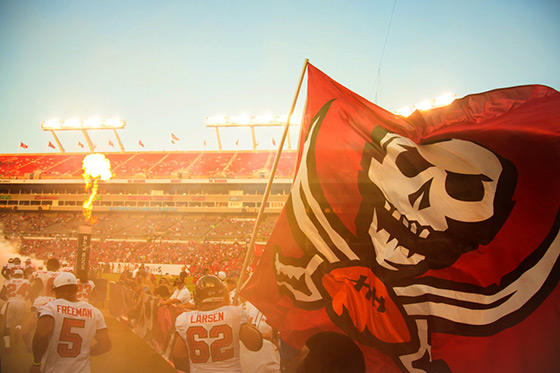 Sarasota, FL-based photographer Chip Litherland is back to covering NFL games for the Tampa Bay Buccaneers.
Yeeeeeeesssssssss.  Finally football is back – albeit preseason night games.  I'll take it in all its sweaty, muggy, grass-stainy wonderfulness.

I'm back at it for the Tampa Bay Buccaneers shooting alongside an amazing team of photographers covering game day for the team.  I'm thrown in the stands, parking lots, and field to cover what that means for the fans to live a "Buc's Life" and to be honest, it's the best kind of gig – complete visual freedom minus a tiny shopping list of necessary branding needs and initiatives.  Essentially, it's find interesting people, color, and good light – oh and make sure the logo is there.  Where do I sign?
Continue reading and see more photos on Chip's blog.