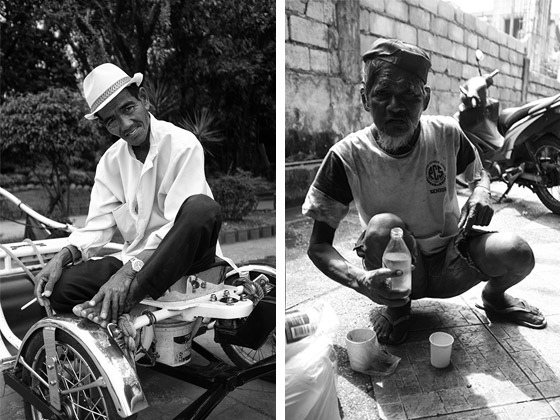 Photographer Chris Rusanowsky shares a series of portraits of people living in Manila, Philippines.
Manila, a city with the population of 1,652,171 and the populace inhabit an area of only 38.55 square kilometers makes Manila one of the most populated cities in the world. The Filipino people face an environment with poor sanation, job rationing and poverty. During my visit to the Philippines in 2012, I created a series of portraits of people living in a normal day on the streets of Mania. I focused my camera on the different occupations each persons had. Using a Fujifilm X100 I was able to get right into a conversation without any notice from the subject. I wanted to share these images for the Filipino people in Manila suffering from the Typhoon, to remember they are a strong and happy people.
See more of Chris's work on his blog.