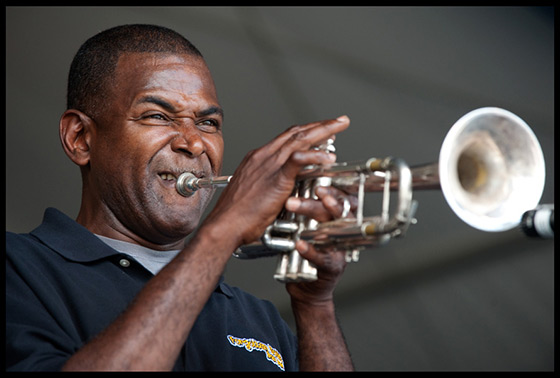 Photographer Ryan Hodgson-Rigsbee had a 4-day shoot at the New Orleans Jazz and Heritage Festival.
The New Orleans Jazz & Heritage Festival was once an aspiring showcase for Southeastern Louisiana music and culture, but now, in a summer schedule crammed with all kinds of regional and genre-specific festivals throughout the country, Jazz Fest endures as a respected elder. It is a festival that exists without a stereotypical demographic, a festival better described by its atmosphere than its audience. Local bands are thrilled to play it, and national headliners are honored to be invited. Across ten days, a dozen tents and stages, and a square mile of mud, thousands of participants planted their flags, danced, ate, and inherited another year's worth of musical memories.
Text by Ryan Sparks.
See more more photos on Ryan's website.