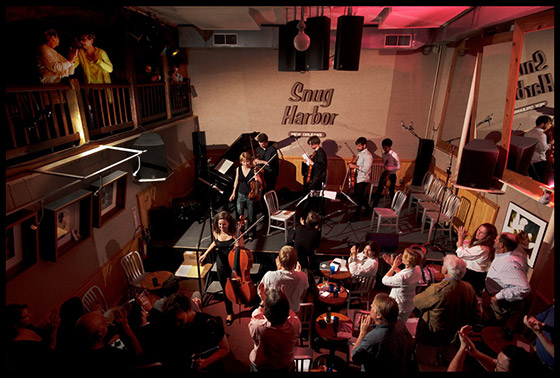 New Orleans based photographer Ryan Hodgson-Rigsbee shares photos of the Birdfoot Festival.
Chamber music is a social, conversational genre with a long and varied past. It is played by a small ensemble, on classical instruments, and the written music is not a strict set of instructions, but a script that the players lift off the page and bring to life through the process of rehearsal, discovery, and performance. Each individual voice contributes to the musical conversation and the unity of the ensemble's music-making. The second annual Birdfoot Festival gathered talented musicians, both local and from around the world, to rehearse and then perform in casual settings around New Orleans, providing a unique opportunity for both the devotee and the uninitiated to experience this music live.

Birdfoot's Musical Feast preview event filled the beautiful rooms of the Madewood Plantation House (in Napoleonville, Louisiana) with music and conversations as fans and friends of the festival sat in on rehearsals and then gathered for a taster concert around Chef Stephen Stryjewski's rich and wonderful food.
Text by Ryan Sparks.
Continue reading and see more photos on Ryan's website.