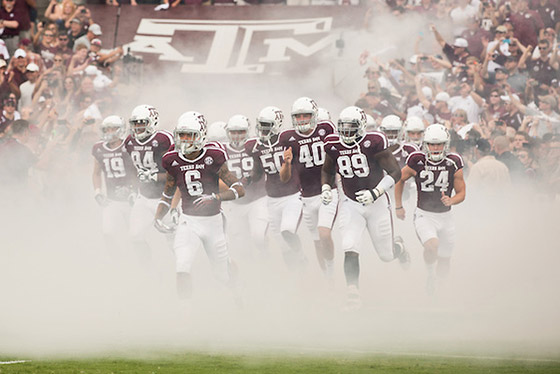 Austin-based photographer Darren Carroll covered the Alabama vs. Texas A&M game in College Station, Texas.
An interesting day-and-a-half of work about 90 minutes from Austin last weekend, in bucolic College Station, home of Texas A&M University and the fightin' Texas Aggies. If you're a football fan, it was the place to be as the defending national champion Alabama Crimson Tide came calling; if you're an Aggie, it was the place to be for Midnight Yell practice*, and if you're a Texas music fan it was the place to be as Aggie alums Robert Earl Keen and Lyle Lovett put on a tag-team show at Kyle Field on Friday night.
Continue reading and see more photos on Darren's blog.