Marko Georgiev
is a staff photojournalist for The Record, a North Jersey Media daily newspaper. Georgiev's international photo career spans over two decades, on four continents, in six hurricanes and two trips to Iraq for The New York Times. Georgiev is a licensed pilot, biker and sailor and hates selfies photos.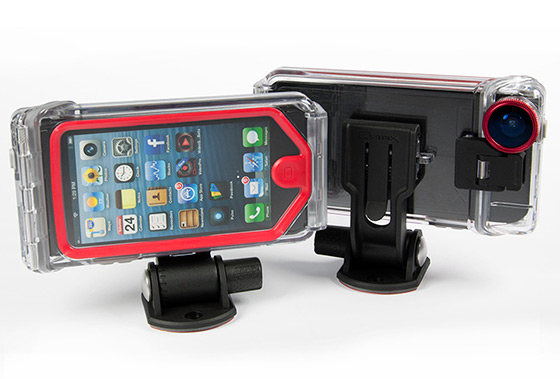 In my quest for the ultimate phone camera + protection + usability solution, I discovered the Optrix XD5 housing and I must say this case might be a keeper.
The Optrix case design clearly targets the GoPro users and it does a pretty good job in it. It comes with one sleeve (Optix calls it a sled) that fits into the housing only by sliding the phone inside through a hatch. All the buttons are rubber sealed and there is an extra waterproof charging door on the bottom to access the headphones and the charger. There is a quick release rail mounting system in the back, and it comes with a flat and curved base mount much like the GoPro. There is a place for the ever important safety leash and it came with an Optrix 175 degrees, three layer, all-glass, wide angle lens with a screw mount. I got an additional normal lens (Optrix flat lens), but I rarely used it because whenever I intended to use the native iPhone lens I would simply take the phone out of the case and shoot with the phone with the sled still attached to my iPhone. Taking the phone in-and-out of the case is simple and instantaneous.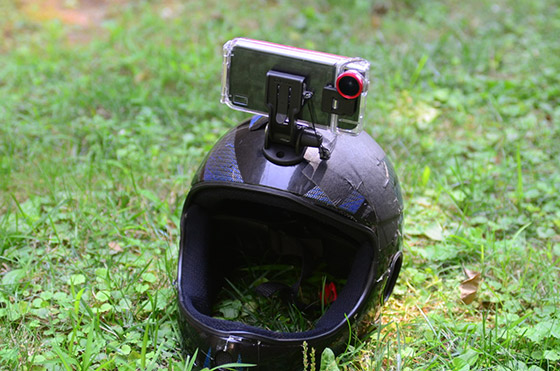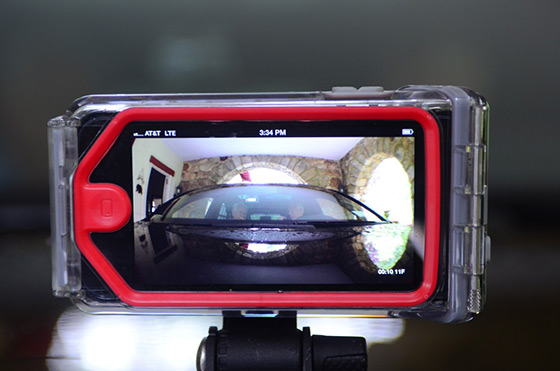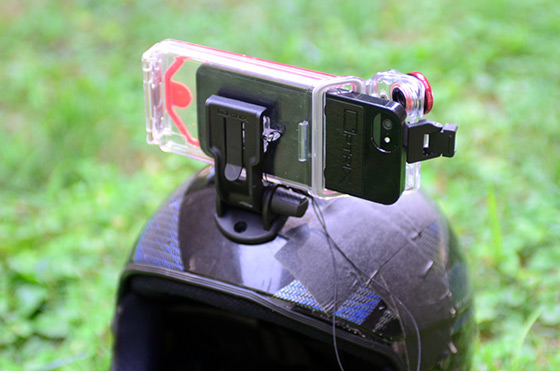 The housing is a solid plastic box with a semi-elastic screen membrane. The membrane itself is not "touch-operated" but it rather transfers pressure to the screen and that's how you work the phone, which is a good news since you can shoot while submerged underwater. Optrix says the casing is waterproof to about 33 feet (10 m) depth, and this is the strongest case I've had so far. I'm not a diver (yet) and I had no chance to go that deep but I had fun taking photos in a 103F hot-tub and I was taking photos for more than 30 minutes in the heat. There were no leaks and the water temperature did not spoil the case or its seals.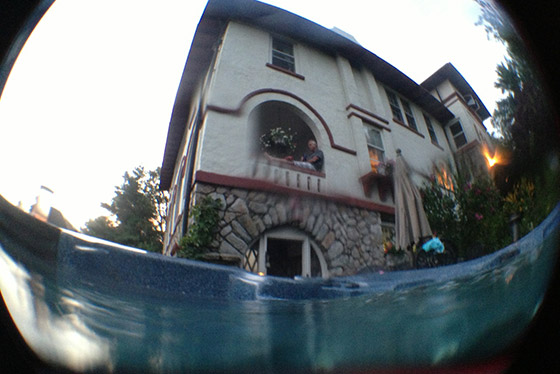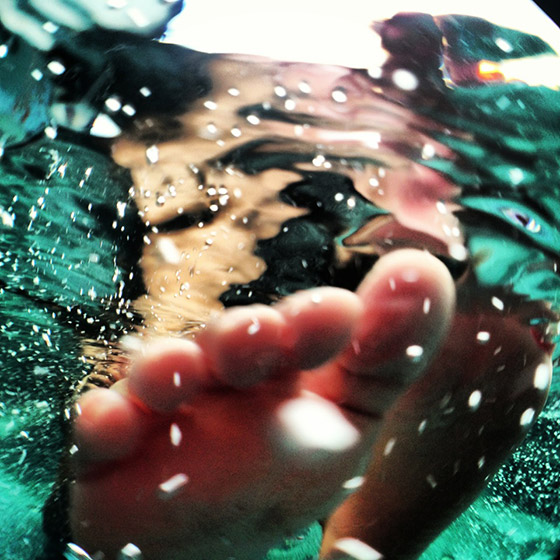 However, this housing is only designed to film and occasionally take photos. Optrix offers free VideoSport App with one button record on the screen and few settings like frame-rate and a lock button. The Pro app includes extras like speed, signal strength, settings and more, and those stats can be visible on the recording screen, or not. The one-button record is great help, since the membrane prevents any delicate work on the screen. It's "set it and forget it" kinda deal.
Shooting photos is slightly harder with this case. I use ProCamera app where the whole screen is setup to work as a trigger button. Underwater I used Camera+ app because of the volume trigger button, since I wasn't totally sure the touch screen will work underwater, but the rubber sealed volume buttons are really hard to press and lot of times it failed to snap photos. The upper lock button also needs a hard squeeze to make it work. Use of the front-facing camera lens is not possible and the case is not intended to be used as a phone, unless combined with some blue-tooth headphone solutions. If you want to use normal headphones, the back charging door has to be opened and the same for the charging dock. The mounts are not compatible with the GoPro mounting system but it can be combined if needed.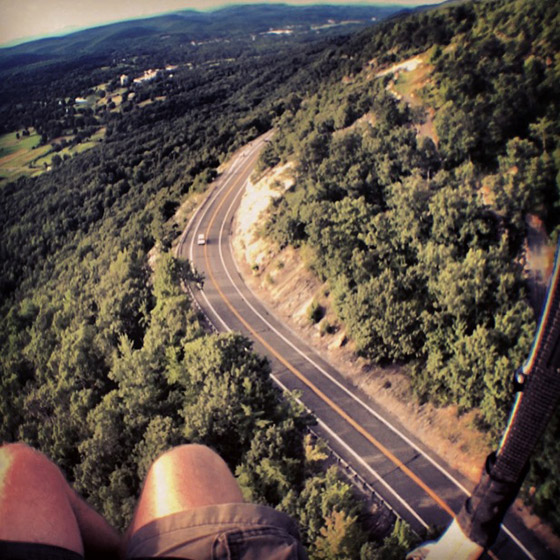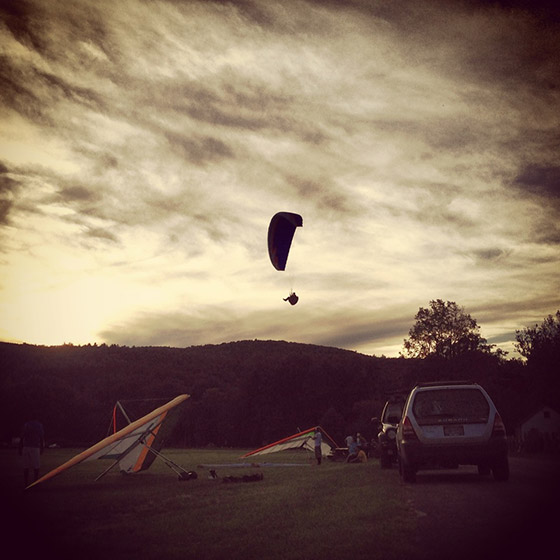 I've used this housing to mostly shoot a time lapse while riding my bike in Manhattan, attached to my SUV's hood while off-roading upstate, and I used it as a helmet cam while paragliding. It did what it was supposed to and I was quite happy with the results. The interchangeable lenses are very good quality even when the normal (flat) protective lens is attached. The wide angle lens gives a strong distortion and the vignetting is very present, but easily removed and cropped if using Instagram. The Optrix XD5 case is clearly intended for action sports videography and I liked it since it's a natural progression towards using my phone in all situations and with all my sports. I even used it as a security camera for my apartment. I would recommend this phone housing to all action sports enthusiasts or pros for video and slight photo use. It's great for time-lapses and the interchangeable lenses make this a very desirable tool. Optrix offers additional ProLens kit for $69 which includes the wide angle, telephoto, macro and the flat protective lens. The XD5 housing goes for $129 for the iPhone5 and for the iPhone 4S just went on sale for $49. Other accessories and mounting solution are available through Optrix website, like the chest mount, which I found it a bit ridiculous looking, but I'm sure I can find a use for different mounts, tripod solutions and even a dolly.
For more photos taken with the Optrix XD5 housing go to my Instagram account @markogeorgiev #optrix