C.S. Muncy
is a freelance photojournalist based out of New York City with a client list that includes The New York Times, The Wall Street Journal, Newsday, The New York Daily News and The Village Voice. As a freelancer, he's covered such subjects as the BP Oil Spill, the fight for same-sex civil rights, the takeover of the state capitol in Madison, Wisconsin and Occupy Wall Street. A graduate of the Defense Information School, he enlisted in the United States Air Force in 2002 and is currently a photographer with the New York Air National Guard.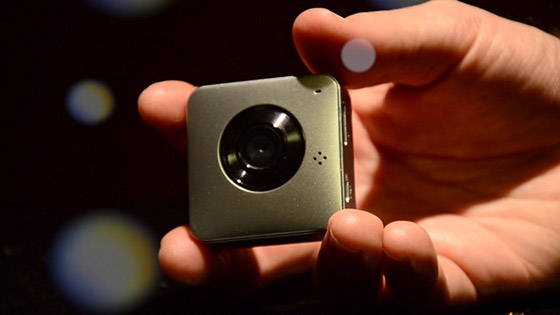 A few years back I was covering an apartment fire in the Lower East Side when I noticed a fellow photographer wearing the oddest contraption, some kind of wearable sports camera strapped to his chest. We had just crossed police lines (which sounded harder than it really was; the cop covering the line seemed to be giving photographers a hassle, but everyone else seemed to be able to gawk at the scene unimpeded) and had some time to kill, so I took a moment to check it out.  This was about the same time the Occupy Wall Street scene had really started to blow up, and as he explained, it helped to have video documentation when on the job. At the time, both protesters and the police were giving photographers a lot of flack and more than a few members of the media had been arrested on the job. Being able to wear a video camera and to record evidence in your defense was something of a new idea, but one I was starting to take very seriously.
Unfortunately, the original setup was more than a little goofy. For one thing, the GoPro chest strap looked…well, it looked like a training bra. It sometimes got caught up in your camera straps, it felt kind of funky, and it wasn't entirely comfortable. Cameras could also sometimes knock it out of alignment, so you'd end up shooting twenty minutes worth of video of your feet. Still, being able to protect yourself in the eyes of the law made all of those disadvantages worth it, and I ended up wearing my GoPro more and more. Eventually, it became a standard part of my kit. When Peak Design came out with their Capture clip, it allowed me to attach my GoPro to the shoulder strap of my ChestVest, making things somewhat easier and less goofy looking.
One other issue I found with wearing a GoPro is, bulk aside, the battery life isn't perfect, and in the heat of the moment it can be easy to forgot you've left the camera on. During the DNC and NATO protests, I quickly ran out of batteries during key moments. At the NATO protests specifically, it just wasn't worth changing out a new one in the middle of a scuffle– I just would have ended up losing my camera in the crowd.
Thankfully, fundraising has begun on Kickstarter for a new wearable camera design, the ParaShoot 2.0. From the photos I've seen, it does seem much smaller and lighter than my GoPro, and it comes with a variety of clips allowing you to attach it almost anywhere. According to its specs, it can shoot in either 720p or h.264 format HD video with a 100 degree field of view and can be controlled and viewed through your iOS or Android phones. Another interesting feature is its built-in image stabilization, something that GoPro doesn't offer. Recording can be set to automatic or loop, and everything is saved to a MicroSD card.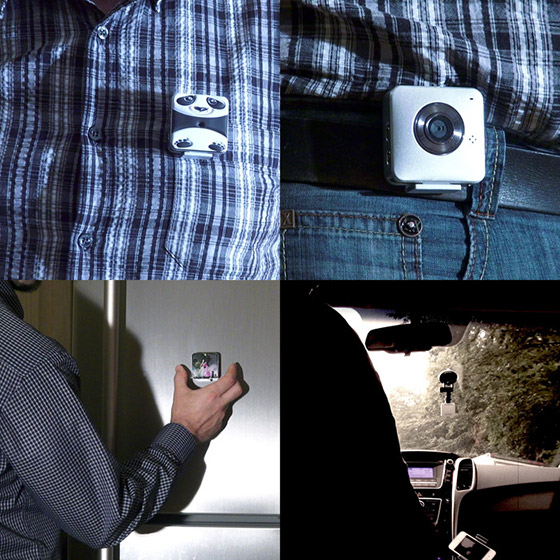 Based on the specs alone, I'd say that it's not quite a competitor to the GoPro brand. GoPro has the action camera market locked up for the foreseeable future; has a higher quality video output and a sturdier build. That said, I believe the ParaShoot 2.0 will be successful simply because of it's diminutive size and ease of use. A news photographer could easily wear it on his shoulder and forget all about it until it's needed. Video and still samples are available through the Kickstarter page, or through their Tumblr account. For news shooter looking to cover your butts, I encourage you to check them out. Hopefully I should have a review sample in my hands soon, and will be able to provide some more thorough details in my next testing and review.