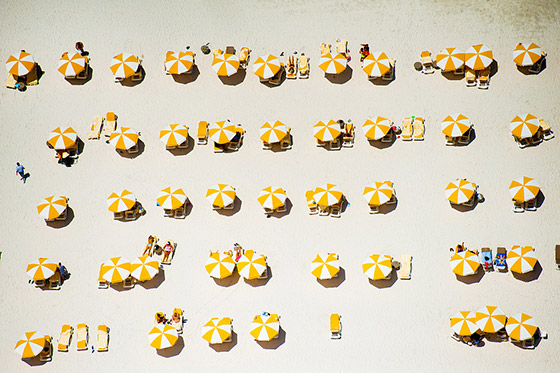 Sarasota, FL-based photographer Chip Litherland shares some cool aerial shots from Tampa, FL.
Client:  "Want to spend five hours in a helicopter for us over Tampa?"  Me:  "Sure, what do you want me to shoot?" Client: "Whatever you want."  Me:  Big smile.

I spent five hours up in the air for Morris Visitor Publications just wandering around the airspace basically just playing with color, line, and shape.  We'd find a person floating in a pool and circle them for a bit until they thought they were being spied on.  We buzzed coastlines and hunted (visually) dolphins, manatees, and rays.  We even spent some time at theme parks – albeit from a few hundred feet.  It's so refreshing to just pick something on the map I thought might look interesting and go check it out – even better with a helicopter and pilot to make it happen in a few minutes on whim and channel the inner Laforet in me.
Continue reading and see more photos on Chip's blog.