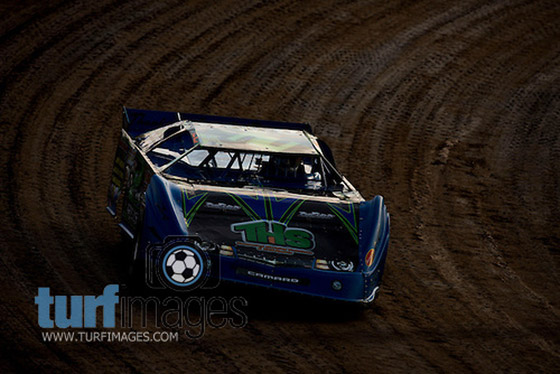 Springfield, MO-based sports photographer David Welker documented his friend and race car driver Mark Penticuff.
I spent this past Saturday on one of the most exciting and personally fulfilling assignments I have ever done. I spent the 14 hour Saturday documenting friend, and Late-Model race car driver, Mark Penticuff, as he raced his car at Lucas Oil Speedway in Wheatland, Missouri. This was a first to me as I had never been to a dirt track nor had I covered any motorsports since the NHRA races last year in St. Louis.

While I have known Mark for several years, I became interested in photographing him earlier this year when he mentioned that he is a race car driver and uses his racing as a way to minister to people. A few weeks ago, I asked him if I could tag along to one of his up coming races. Mark agreed and I began planning how I was going to tell his story visually.
Continue reading and see more photos on David's blog.