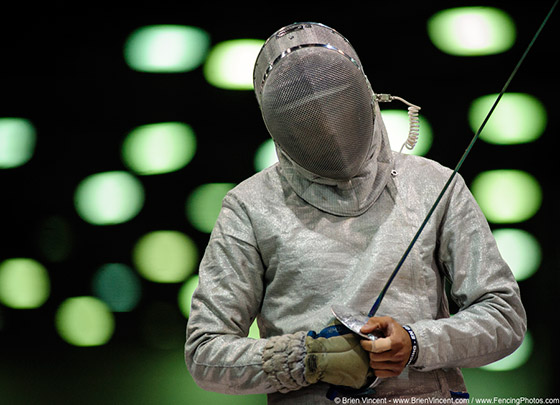 Athens, OH-based photojournalism student and freelance photographer Brien Vincent covered the US Fencing Summer Nationals in Columbus, OH.
A couple weeks ago I got the opportunity to work with FIE photographer Serge Timacheff as the official on-site photographer for the US Fencing Summer Nationals at the Greater Columbus Convention Center in Columbus, Ohio.  This was the first fencing event I had been to, and I had a ton of fun and hope to go to more large events in the future.  Although my main responsibility was photographing the medal ceremonies, I had plenty of time to walk around the event and shoot action and feature shots while I was there, and also got the opportunity to take portraits of a couple guys from the 2012 US Olympic team for Absolute Fencing.
See more photos on Brien's blog.