I was getting my gear ready to photograph this year's New York City Pride parade when I noticed my camera bag was starting to look a little ragged. Truth be told, it was kind of falling apart. After three years of getting dragged through mud, fires, and naked bar parties the fabric was coming apart at the seams. The pockets no longer held my lenses safely and I'd already replaced the shoulder strap…as much as I hated to admit it, it was time to bring it out into the backyard and put it out of its misery.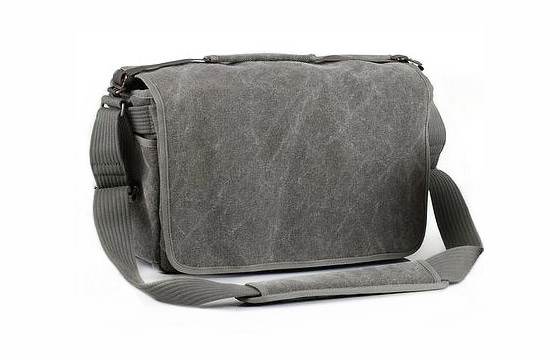 After a trip to Adorama, I finally settled on the Think Tank Retrospective 30. My old bag, a National Geographic Midi Camera bag, was large enough to carry two large lenses, two bodies, my XPan, first aid kit and assorted other bits ad pieces. The Think Tank Retrospective 30 is large enough to carry all that and more, and I'll address the size further in a minute. Almost as important as the ability to carry all my gear is the fact that it doesn't immediately scream "CAMERA BAG!"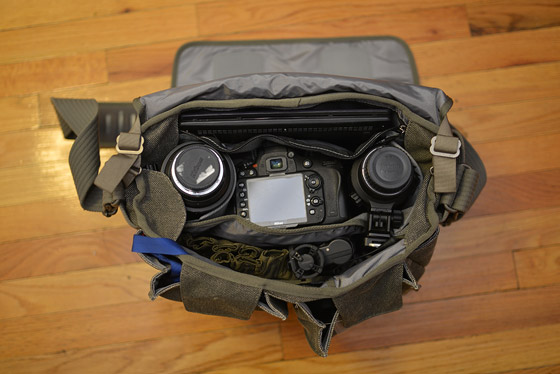 I was riding the L train a few years back, still new to New York City when I noticed a hand snaking closer and closer to my camera bag through the crowd. It was only when it actually reached into my bag (and I ended up jabbing at it with my apartment keys) that I realized it might be a bad idea to carry a bag that so obviously looked like it was full of expensive gear. The Think Tank I picked up came in a dark grey/green canvas, but seem like it wouldn't stand out in a crowd. I don't need to tell half of you how important that is.
My new bag is able to comfortably carry all of my gear, though in its present configuration I need to break down or shrink my first aid kit in order to get it to fit properly. As you see it here, I have my D3, D600, 85mm 1.4, 300mm f4, 70-200, XPan, and laptop loaded in. This kit changes depending on the job, but it can easily carry my regular grab-bag setup. It also comes with a rain cover, expandable pockets and comfortable, wide shoulder strap.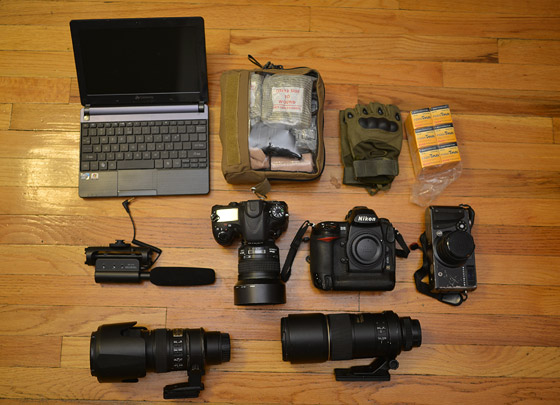 PROS:
– Sturdy canvas. Doesn't seem likely to tear anytime soon.
– Expandable pockets
– Wide, padded strap
– Fits, literally, all my gear
CONS
– At nearly $200 dollars, it's a little pricey
– My National Geographic Bag had a bunch of great external pockets. The Retrospective has almost none.