Erin Hooley
of Boulder, Colorado is a photographer at the University of Alaska in Anchorage. She moved to Alaska in August of 2012 and has already seen much of the land of the midnight sun through work as a photo assistant on the Iditarod and a project photographing all the craft beers at the 22 breweries in the state. She spent five years making photos at the Standard-Examiner in Ogden and actively participated in events, organizations and blogging with the wonderful Utah photojournalism community. She studied at the University of Colorado and found a passion for photography after reading Dan Eldon's "The Journey is the Destination." Erin also paints, draws and combines photographs with mixed media in personal journals and crazy, all-night projects.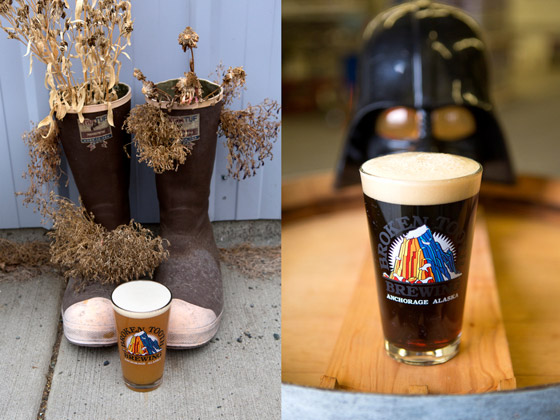 I am a photographer for the University of Alaska Anchorage 9 months out of the year. The other 3? In the summer, I find a cool project. This year involves photographing almost all of the craft beers made in Alaska. I'm working on building a mobile field guide to all of the beers in the state with my friend and creator JJ Tranquilla, and my brother-in-law and programmer Brian. As of the end of June, we've been to almost every brewery on the Alaska road system and have tasted and photographed quite a few delicious brews.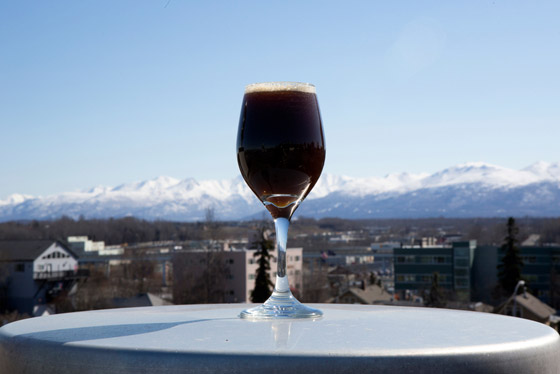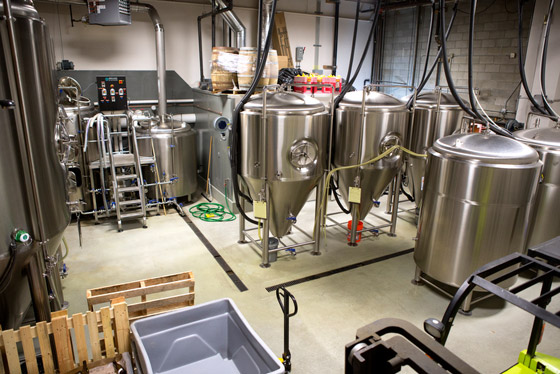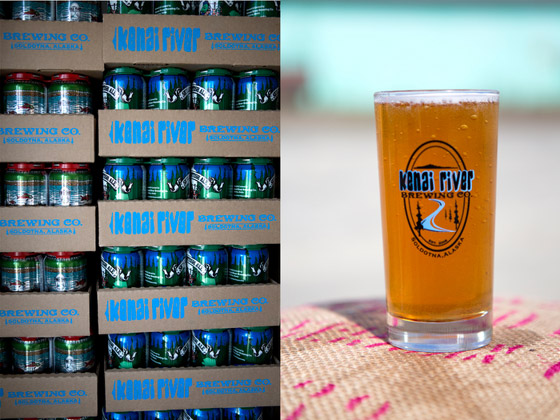 JJ had this crazy idea. He came to me one night in the winter and proposed the idea to create a mobile application that could provide the user with a photo and information about every single beer brewed in Alaska, along with the option to keep track of a rating for each beer and a list of every beer a user may have tried. I thought it a little nuts at first, but then it took off. So much support from brewers. So much Alaska love. We are on our way.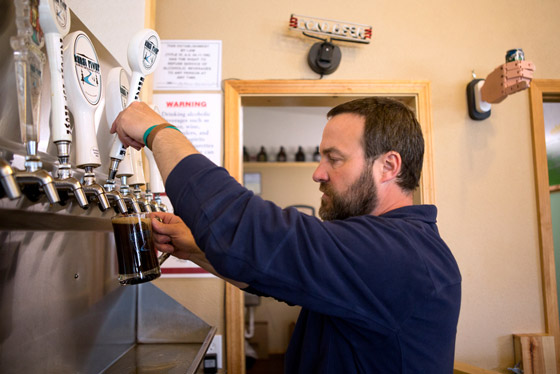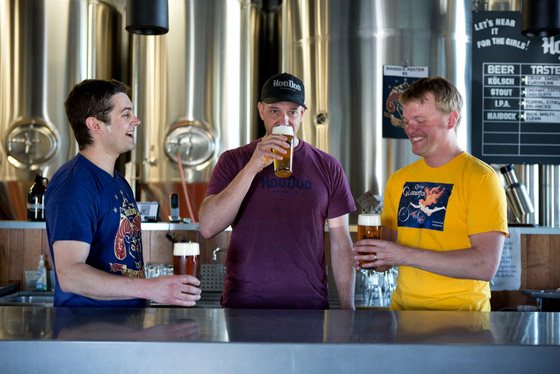 Being a photojournalist, of course I have been blogging our experience and loving every minute of it. I feel so privileged and lucky to be part of this amazing project, and be you Alaskan or not even American, beer lovers worldwide, please have a look at this work I am so very passionate about! Cheers!